Masterson gives up six runs in rough outing vs. Phils
Right-hander allows seven hits, including two home runs, in 3 1/3 innings
CLEARWATER, Fla. -- The Phillies had showed very little power through nearly two weeks of Grapefruit League games.
But they hit Red Sox right-hander Justin Masterson in Sunday's 11-4 victory at Bright House Field. Masterson allowed seven hits, six runs, two walks and two home runs in 3 1/3 innings.
Ryan Howard hit a two-out double into the right-field corner in the first inning to score Freddy Galvis from first. Carlos Ruiz followed with a long single off the right-field wall to score Howard to make it a 2-2 game.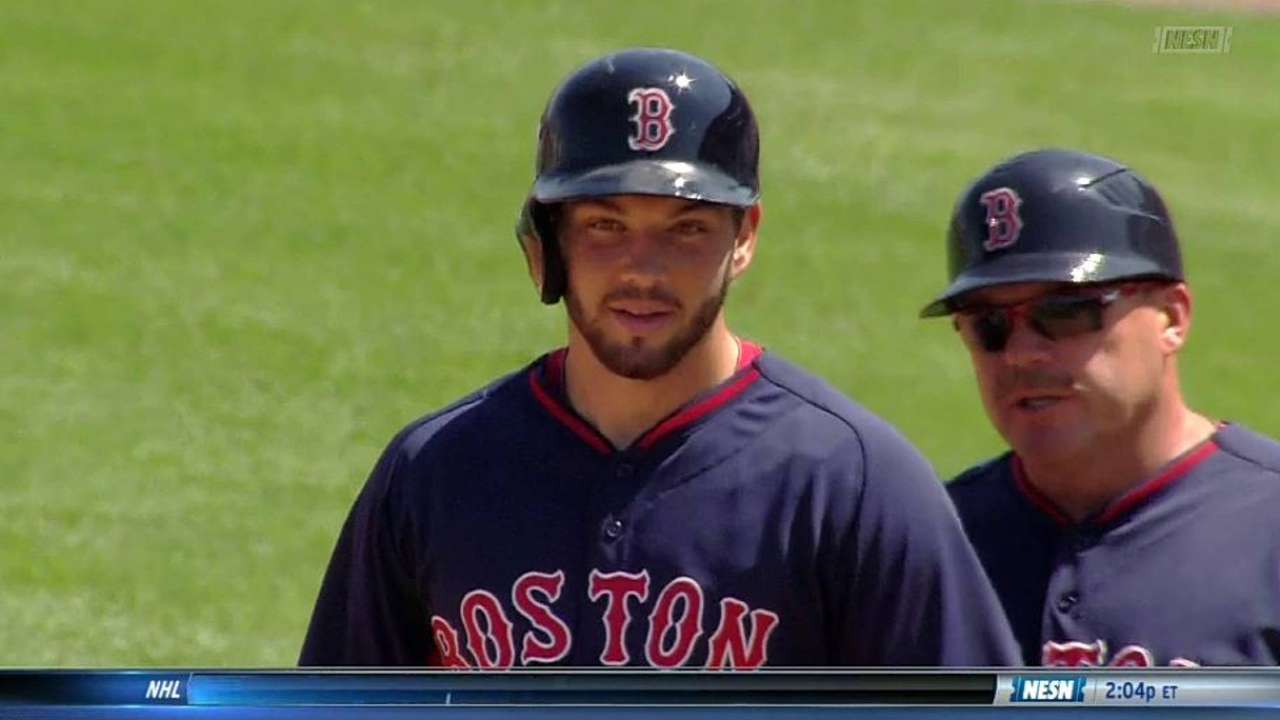 Non-roster invitee Jordan Danks hit a solo homer to right field in the second inning to hand the Phillies a 3-2 lead. Non-roster invitee Cord Phelps hit a three-run homer to right field in the fourth to give the Phillies a 6-4 lead. Howard took Wade Miley deep in the sixth for a solo shot.
Phillies starter Miguel Alfredo Gonzalez allowed three hits and two runs and struck out two in three innings. He allowed a two-run homer to Daniel Nava in the first.
Up next for the Red Sox: The Red Sox return to action Monday when they host the New York Mets in Fort Myers, Fla., at 1:05 p.m. ET, live on Gameday Audio. Joe Kelly, who has struggled in his two Grapefruit League outings this spring, will look to get back on track when he takes the ball for Boston. The Mets will counter with right-hander Matt Harvey, who is attempting to come back after missing the entire 2014 season due to Tommy John surgery.
Todd Zolecki is a reporter for MLB.com. This story was not subject to the approval of Major League Baseball or its clubs.