Farrell: Red Sox not showcasing Swihart for a trade
Catching prospect has been subject of rumors, with Phils said to be suitors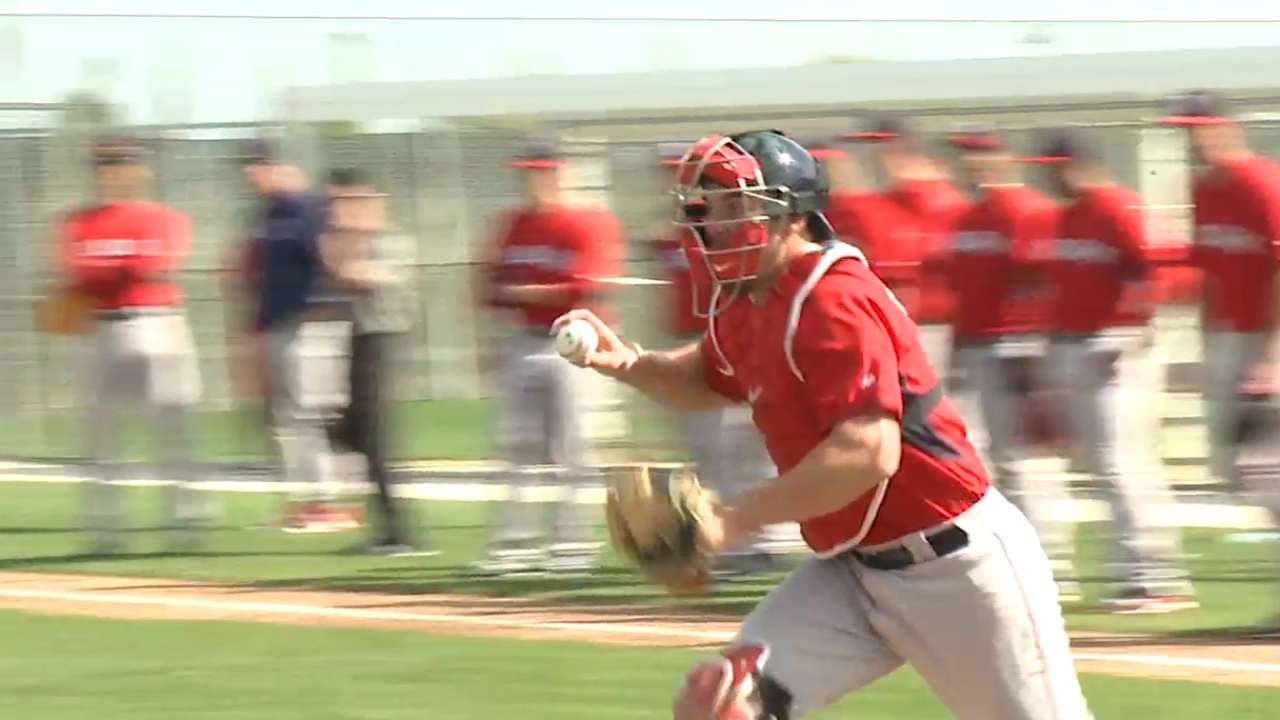 CLEARWATER, Fla. -- With prized catching prospect Blake Swihart having made the trip to Clearwater with the Red Sox on Sunday for their afternoon contest against the Phillies, Boston manager John Farrell didn't even wait for the first question as he opened his morning news conference.
There was no need.
"So Blake's here," Farrell acknowledged to the assembled media inside the Boston dugout.
"And this is not a showcase."
Swihart, 22, and currently the No. 1 ranked catching prospect in baseball, has been the subject of intense trade speculation throughout the offseason, with the Phillies being the most ardent suitors.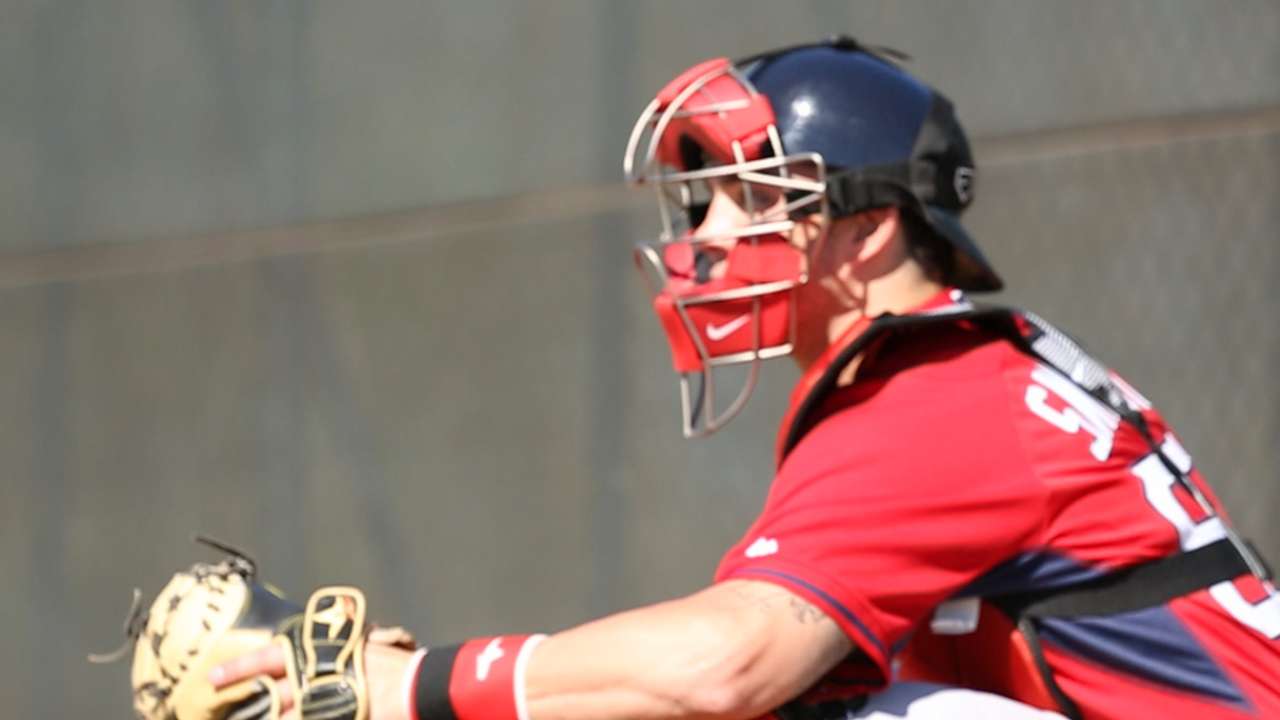 So, was there a reason for Swihart's presence in the Red Sox's starting lineup on Sunday?
A mere coincidence, according to Farrell.
"If you look at what we've done with position players the past four or five days, get them a couple of games back to back, and his second game falls today," said Farrell.
"I think people are looking into it too much," said Swihart. "It's just my turn to catch."
Still, there had to be some friendly ribbing on the bus ride this morning.
"No, not really," laughed Swihart. "The most I got was a tweet yesterday saying, 'Hmmm, weird, Blake Swihart's playing against the Phillies.'
"That was the craziest thing."
Farrell conceded that there can come a point where trade rumors can take their toll, particularly on a young prospect. As a result, the Red Sox make it a point to reach out when necessary.
"When we sit down and meet with every player before camp opens up, if situations like these have become rampant, there will be some backing and some understanding given," said Farrell. "And we'll try to put the player's mind at ease.
"It goes back to focusing on what that individual can control, and his work routine and how he goes out to compete each and every day and not deal with rumors that might abound."
And was Swihart part of that process?
"He was one of them, yes."
Based on his impressive slash line this spring, Swihart seems to have benefited from the Red Sox's hands-on approach, but he freely concedes that the speculation is nearly impossible to ignore.
"I hear it all the time," Swihart said. "It's kind of hard not to hear it, but at the end of the day, I play for the Red Sox and I want to play for the Red Sox. I like being here and I like playing here.
"I think it's an honor that other teams think highly of you, but ultimately, I want to be here. I want to play for this team.
"Anything I can do to help this team win is what I want to do."
Michael Kolligian is a contributor to MLB.com. This story was not subject to the approval of Major League Baseball or its clubs.