Severino, Judge sent to Minors camp in first round of cuts
Top prospects among 10 Yankees reassigned
TAMPA, Fla. -- The Yankees made their first round of Spring Training roster cuts on Sunday, reassigning top prospects Luis Severino and Aaron Judge to Minor League camp along with eight other players.
Severino, a 21-year-old right-hander, threw 2 2/3 innings over two appearances for the Yankees this spring. He gave up three runs (two earned) on six hits and a walk while striking out five.
Severino, MLBPipeline.com's No. 24 overall prospect and the Yankees' No. 1, went 6-5 with a 2.47 ERA and 127 strikeouts in 113 innings over 24 starts last season, climbing from Class A Charleston to Double-A Trenton.
"We start to run out of innings for people. That's the sad thing. We're sending players down now that played really well," Yankees manager Joe Girardi said. "You start to run out of innings, you start to run out of playing time, and the last thing you want for them is not to be ready for their season. If we need them during the course of the season, you want them properly prepared.
"I'm sure that's hard for a young player to understand, but long-term, we want them to be productive for a long time here and make sure they're properly prepared so they don't get hurt."
Judge, 22, commanded attention this spring with his 6-foot-7 frame and big power. Only a few months removed from putting up a .308/.419/.486 batting line with Charleston and Class A Advanced Tampa, the Yanks' No. 2 prospect went 3-for-11 with four walks, a double and a homer in eight games.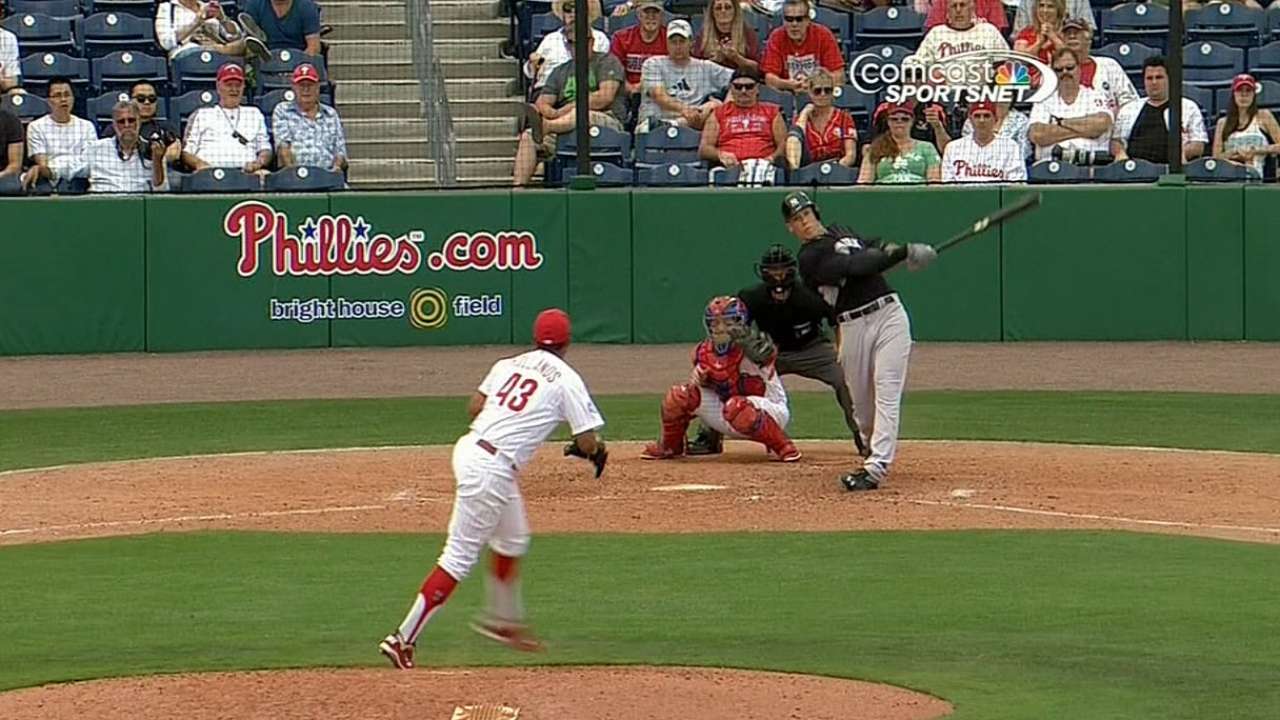 Judge ripped a game-tying three-run homer to left-center field in the Yankees' 5-5 tie against the Phillies on March 3, but he said that wasn't his most memorable moment this spring. No, that was Alex Rodriguez's first home run on Wednesday.
"He's a legend. Such a good hitter," Judge said Sunday afternoon. "Being able to be on this team, be in the dugout with him and kind of see all that happening, it was amazing. It's baseball. That was probably the one thing that stood out to me."
Judge said he didn't spend too much time picking A-Rod's brain over the last three weeks, but he made it a priority to learn about how big league hitters approach their at-bats.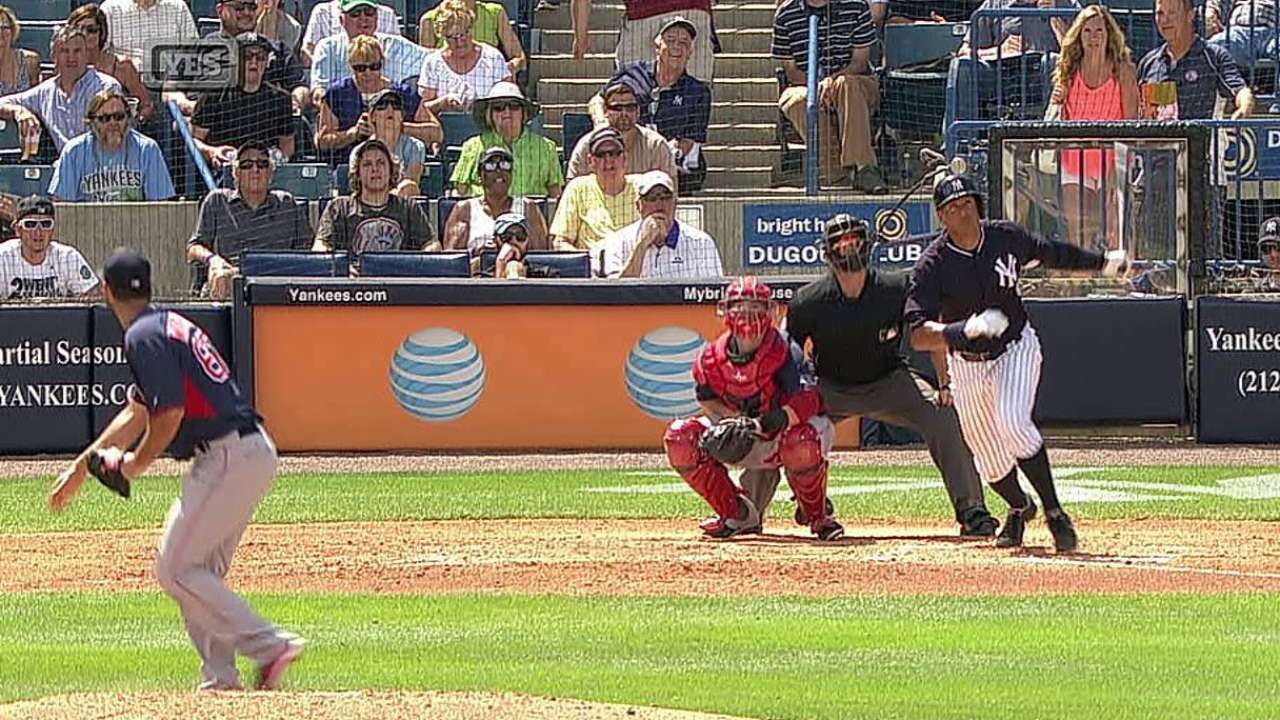 "That's the thing I really like talking to people about is their hitting approach. Going up there, seeing pitches, get your pitch and drive it. Don't miss it," Judge said. "I noticed, compared from the Minor Leagues to here, there's not too many mistakes up here. You've got to find that one and get it."
The Yankees also sent down catchers Trent Garrison and Juan Graterol, right-handers Nick Goody and Diego Moreno, left-handers James Pazos and Tyler Webb, infielder Cito Culver and outfielder Jake Cave.
Adam Berry is a reporter for MLB.com. Follow him on Twitter at @adamdberry. This story was not subject to the approval of Major League Baseball or its clubs.