Hultzen among first round of cuts for Mariners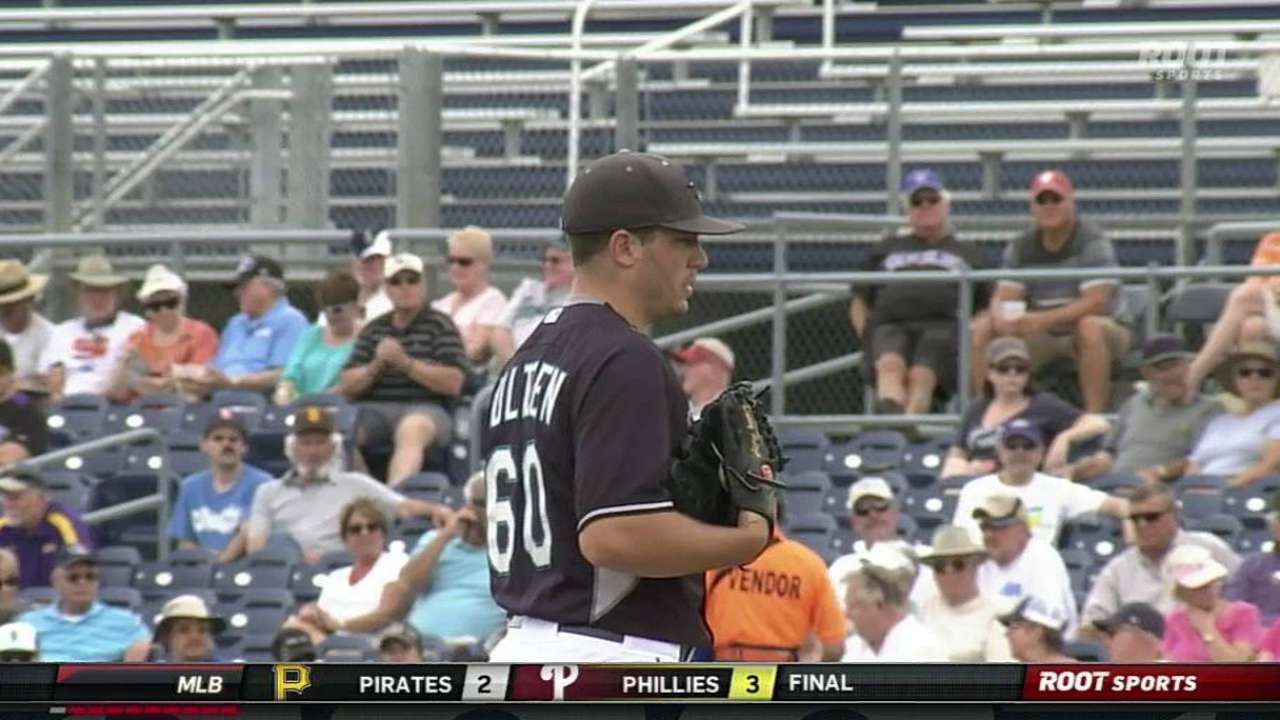 PEORIA, Ariz. -- Sunday morning was not an easy one for Mariners manager Lloyd McClendon.
With Minor League camp opening Monday, the Mariners made their first roster cuts Sunday morning.
Left-handed pitchers Danny Hultzen and Mike Kickham and outfielder Julio Morban were optioned to Triple-A Tacoma.
Right-handed pitchers Sam Gaviglio, Stephen Landazuri and Forrest Snow; outfielder Jordy Lara; and catchers Steven Baron, Mike Dowd and Tyler Marlette were reassigned to Minor League camp.
Catcher Marcus Littlewood, who had been on extended loan, also returned to Minor League camp.
"The one thing we try to accomplish is to make sure they leave this camp feeling good about themselves and their experience here, and I think we did that for the most part," McClendon said. "We tried to take a look at all of them and have them leave here under a positive note. It's something they can build on.
"They need to go play and get at-bats and get innings, as far as the pitchers are concerned and get ready for the season."
Hultzen, the team's No. 13-ranked prospect and one of the feel-good stories of camp, battled back from major shoulder surgery and pitched in a game, his first in 18 months, last week.
McClendon is proud of how far Hultzen has come, but the left-hander wasn't going to make the team this year and the Mariners are going to keep a close eye on him as he may compete for a rotation spot in 2016.
"I think it's something that we have to be right on with, making sure that this young man is healthy throughout the year," McClendon said. "I will say, if anything, we're going to err on the side of caution with him -- particularly with the number of innings, number of pitches per inning. But at the same time we have to treat him like he's a healthy pitcher."
Cuts are never easy, but the first few weeks of spring gave McClendon an extended look at some of the players who will make up the future of the organization, and he's pleased with what he saw.
"I feel good about where we are depth-wise and at some point we may need some of them," McClendon said. "That's why it's important that they get out and play and continue to work on their craft."
William Boor is a reporter for MLB.com. Follow him on Twitter at @wboor. This story was not subject to the approval of Major League Baseball or its clubs.