Odorizzi to throw intrasquad game Monday
A scheduled off-day for the Rays won't stop right-hander from staying on track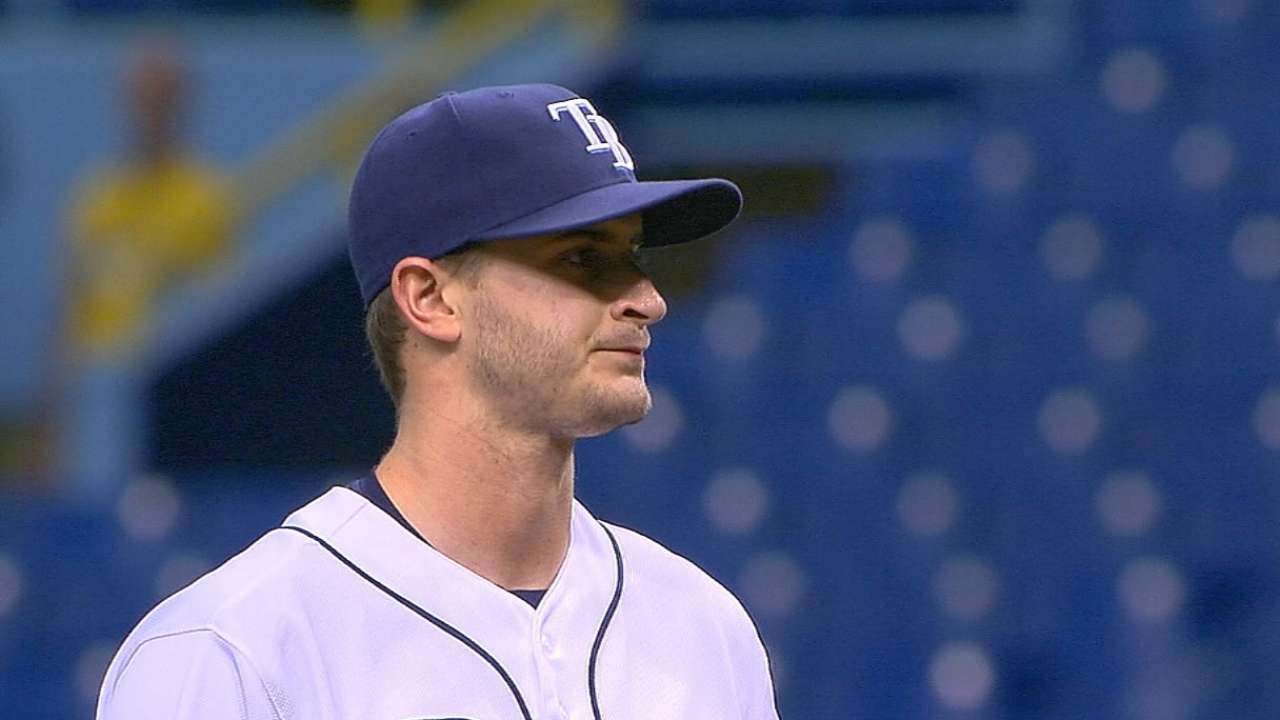 PORT CHARLOTTE, Fla. -- Ladies and gentlemen, your off-day starter, Jake Odorizzi.
Monday will be an off-day for the Rays, just not for Odorizzi, who will stay in turn by pitching an intrasquad game on Monday morning at the Charlotte Sports Complex in Port Charlotte, Fla.
At this stage of Spring Training, heading to a back field to pitch to teammates would seem an odd arrangement, but Odorizzi said he would be fine.
"A little bit [weird]," Odorizzi said of the arrangement. "But it's been done many times, so it's not like it's a new theory. I think David [Price] did it a lot in the past when we were facing American League East teams. It's more controllable, so I can get my work in exactly how we want it and be ready to go."
Odorizzi allowed that at this juncture of Spring Training, he's more into the phase of getting his work in and getting extended for the long season rather than fine-tuning.
"This is my third outing, so I've got three more after this," Odorizzi said. "So it's kind of the midway point; things should be getting better. Then next time out, it's ramp it up some more and get going."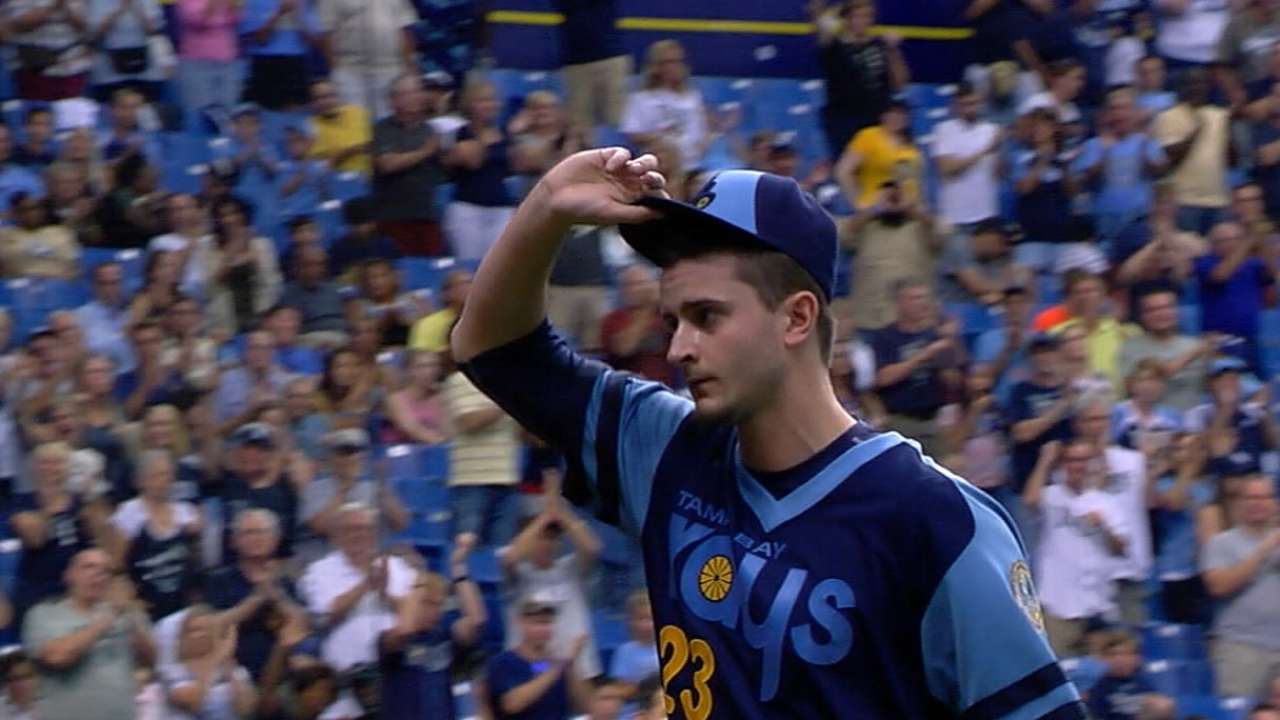 Odorizzi, who is currently scheduled to start the fourth game of the season in Miami, will throw four innings, consisting of 15 pitches each.
"It's a lot more controllable," Odorizzi said.
Initially, intrasquad games might be a little hard to get into game mode for, but Odorizzi doesn't think it will take long to find a groove.
"I think once you get a couple of pitches out of the way it will be better," Odorizzi said. "But it's a different feel being back there instead of being against a different team. I've done it before, [I] will do it again, and [it] probably won't be the last time."
Don't feel too sorry for Odorizzi having to work on an off-day. Monday's work will earn him credit for a day off in the future.
"Anybody that pitches on an off-day, we've kind of decided you'll get a day off when it works out on the schedule and stuff," manager Kevin Cash said. "So yeah, he can take a day whenever."
Bill Chastain is a reporter for MLB.com. This story was not subject to the approval of Major League Baseball or its clubs.