Tendinitis could derail Smyly's season opener
Left-hander is currently scheduled to start Rays' third game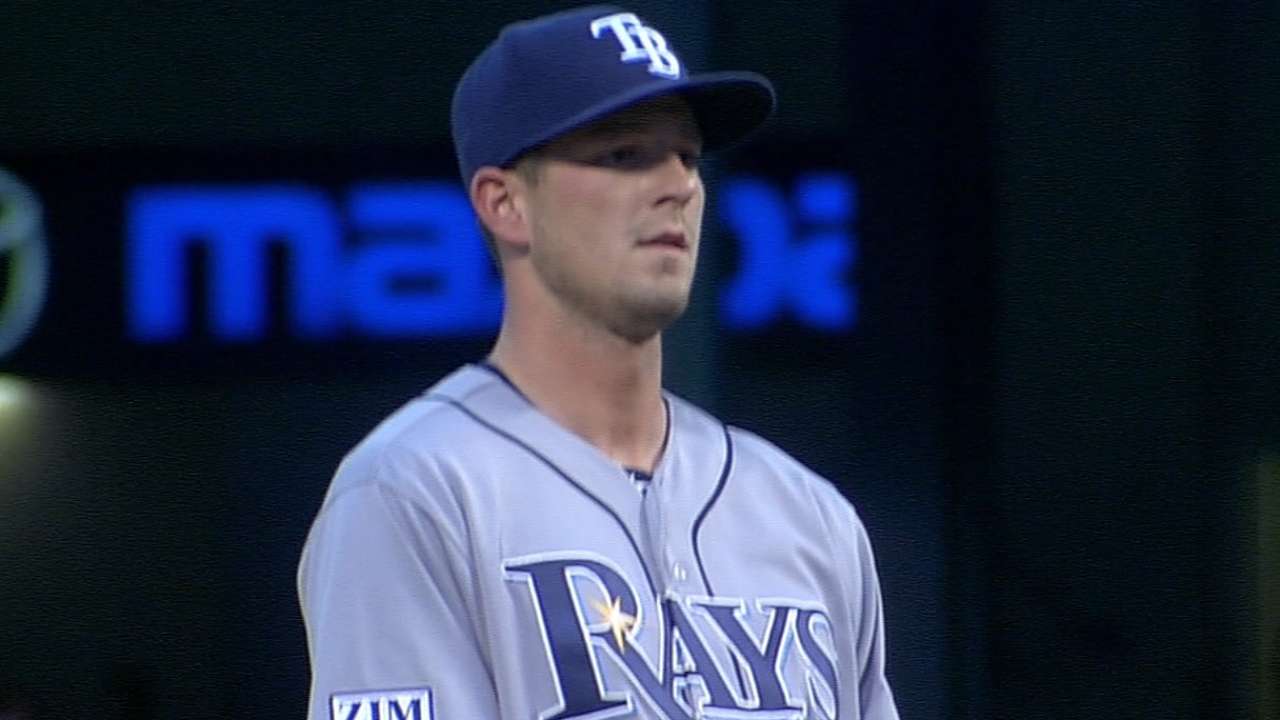 PORT CHARLOTTE, Fla. -- Drew Smyly's first start of the season could be in jeopardy according to Rays manager Kevin Cash.
The Rays' left-hander, currently slated to start the team's third game of the season on April 8 against the Orioles at Tropicana Field, has been nursing tendinitis in his left shoulder, which has limited his throwing activity.
"We're hitting that area now where it's probably starting to get behind the gray area," Cash said. "We are hopeful with Smyly's situation that it's going to be very close, if he misses a start or pitches on the fifth day. [There's] a lot of factoring in with that off-day."
Smyly made 30 throws at 60 to 70 feet on Sunday.
"Everything felt good, I look forward to throwing again tomorrow," Smyly said.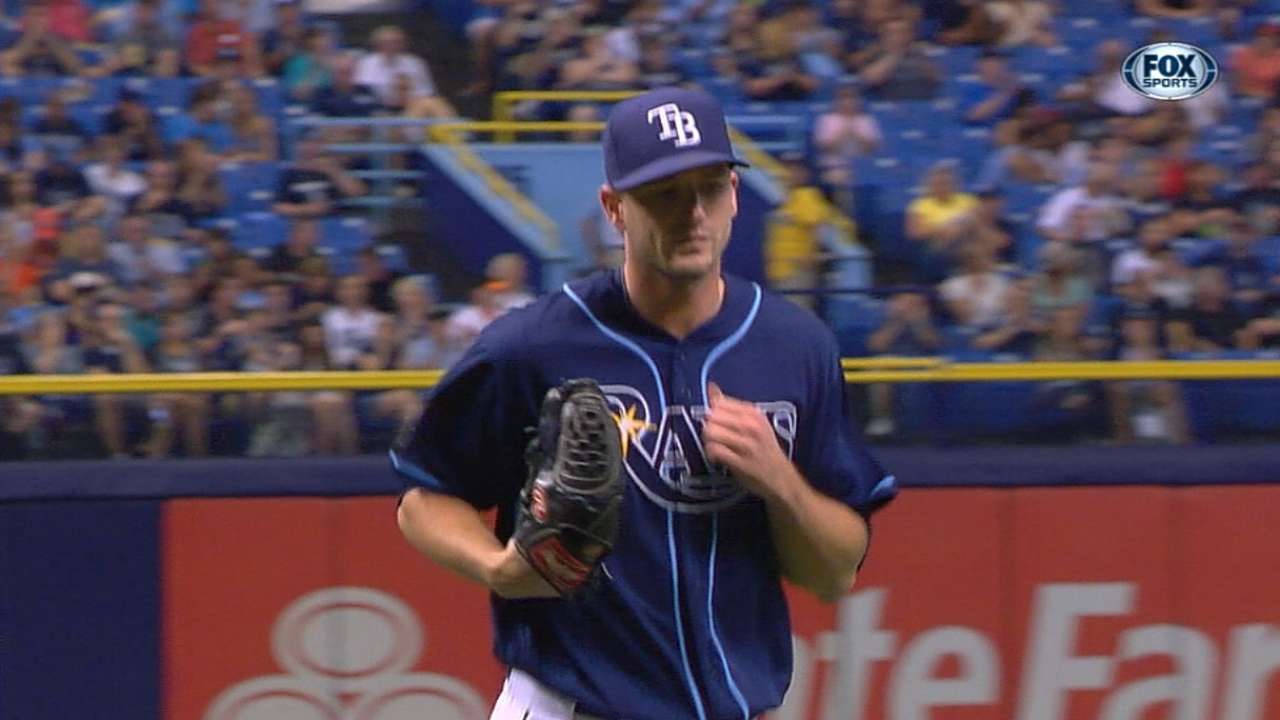 If Smyly cannot start the third game of the season, Cash said the Rays were leaning toward moving up Jake Odorizzi to make the start.
"But that's not guaranteed," Cash said. "We've kind of told [Odorizzi] Game Four, he's on schedule for Game Four. So that would be Hick [pitching coach Jim Hickey] and I, and Matt [Silverman] and everybody, we need to sit down and kind of map that out a little bit. But it's tough to map out when you just don't know yet. I don't think it's that big of a deal, bumping him up a day or not. We've got time on that."
While Smyly's status remains unclear, Alex Colome's remains equally so. The Dominican right-hander, who is competing for the fifth spot in the rotation, was still in the hospital on Sunday with pneumonia.
Smyly's and Colome's tentative status means that Nathan Karns, Matt Andriese, Burch Smith and Everett Teaford all have enhanced chances for earning a spot in the rotation.
Bill Chastain is a reporter for MLB.com. This story was not subject to the approval of Major League Baseball or its clubs.