Machado working to be better baserunner
Third baseman hopes to improve basestealing this year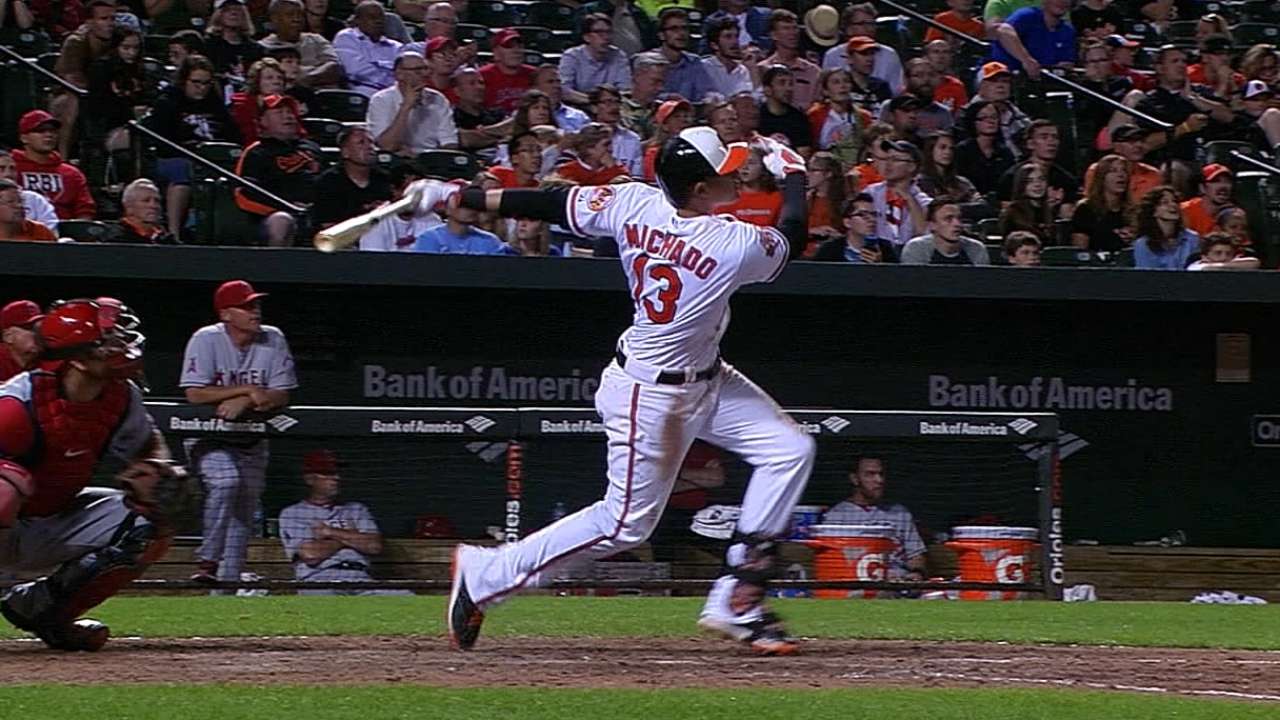 SARASOTA, Fla.-- Manny Machado was among the numerous regulars who made the short road trip on Sunday to Bradenton, Fla. With the team being on the road three of the next four days, plenty of O's opted to play in Bradenton over Clearwater on Monday. Machado, who stole his first base this spring in the first inning of Wednesday's game, said he hopes to steal more bases this season.
"My legs feel great. Every day they feel better," said Machado, who is coming off season-ending right knee surgery. "I just wanted to test it out and see if I was able to do that. I felt a little weird, but I guess it was just the first one of the year, the first one in a while, actually. I got picked off a lot last year, so that's one of the main things I want to improve. I want to be a better, not basestealer, but baserunner. I've been trying to work on that with [Wayne] Kirby this spring and get better at it."
Machado, who is 10-for-17 in Major League steals, said he's past the point where there's any hesitation with running.
"It's more of whether I'm doing it right, if I'm taking the right first step, looking in at the catcher," he said. "I'm not really thinking about my knee anymore. It's more about if I'm doing it right or not."
Machado is batting .300 (6-for-20) this spring and said he feels like he's right where he needs to be. Manager Buck Showalter has singled out Machado's defense several times already in camp.
"It's been fun," Machado said of getting back to his Gold Glove self in the field. "We've been working at it. I still have a little ways to go, but I'm definitely feeling good. I'm seeing the ball well off the bat, and I'm just doing me. I'm just going out there trying to catch the ball and make the outs and get ready for the season."
Brittany Ghiroli is a reporter for MLB.com. Read her blog, Britt's Bird Watch, and follow her on Facebook and Twitter @britt_ghiroli. This story was not subject to the approval of Major League Baseball or its clubs.