Dozier continuing to establish himself among MLB's best
Better patience contributing to increased power for Twins' second baseman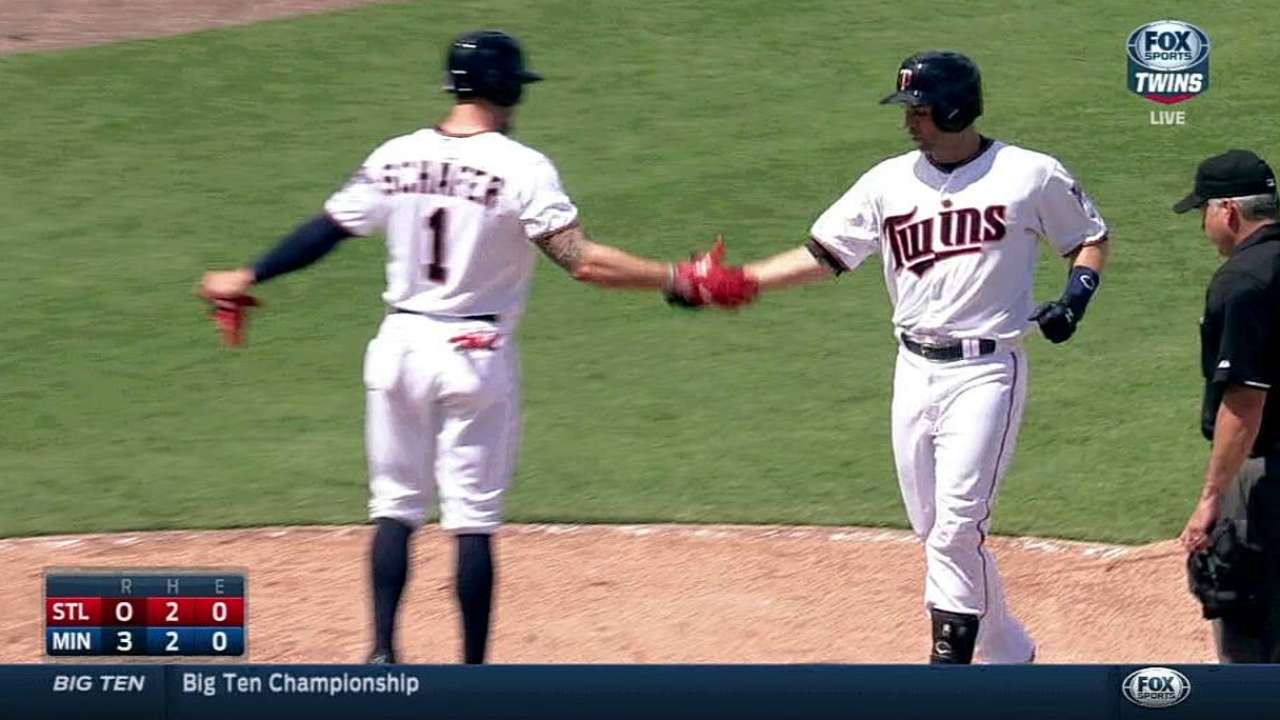 FORT MYERS, Fla. -- Major League success didn't come immediately for the Twins' Brian Dozier, who posted a .603 OPS in 84 games as a rookie in 2012. But as Dozier readies himself for his fourth big league season this spring, he continues to gain experience and refine an approach that has lifted him from those early struggles to consecutive productive campaigns.
For two straight years, the 27-year-old has raised both his walk rate, from 4.7 percent to 12.6 percent, and his on-base percentage, from .271 to .345. Combine that with his power, speed and defense, and Dozier generated 8.9 wins above replacement from 2013-14, fifth-most among all big league second basemen over that span according to Baseball-Reference.com.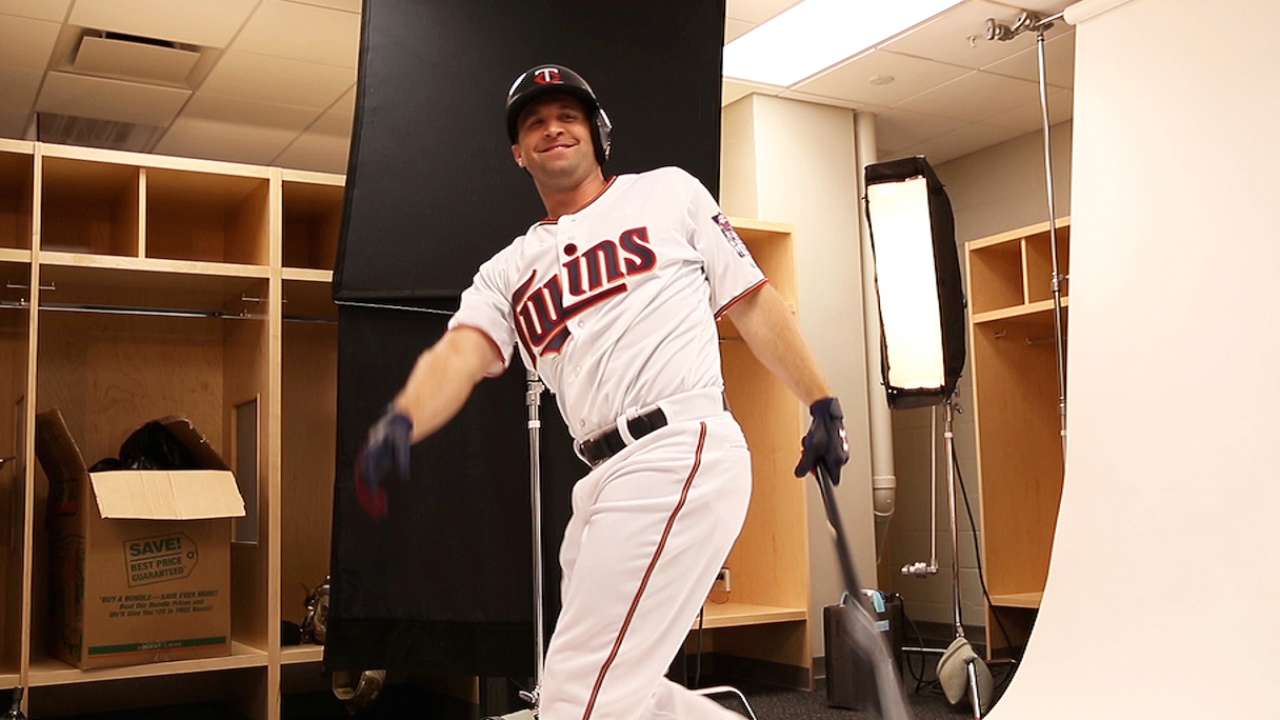 "I think if you look back after my rookie year, I made a lot of adjustments to kind of turn the page as a player approach-wise, defense, everything," said Dozier, who shifted over from shortstop after 2012. "The walks have been going up every year, but one of the biggest things that really gets overlooked is the simple fact that you've been in the league longer.
"This is my fourth year, and I'm starting to get more of an idea of what guys want to try to do to me, certain pitchers that I've faced numerous times. That helps, number one. And obviously, becoming a smarter hitter over the years, knowing how the game dictates certain situations, what pitchers tend to throw."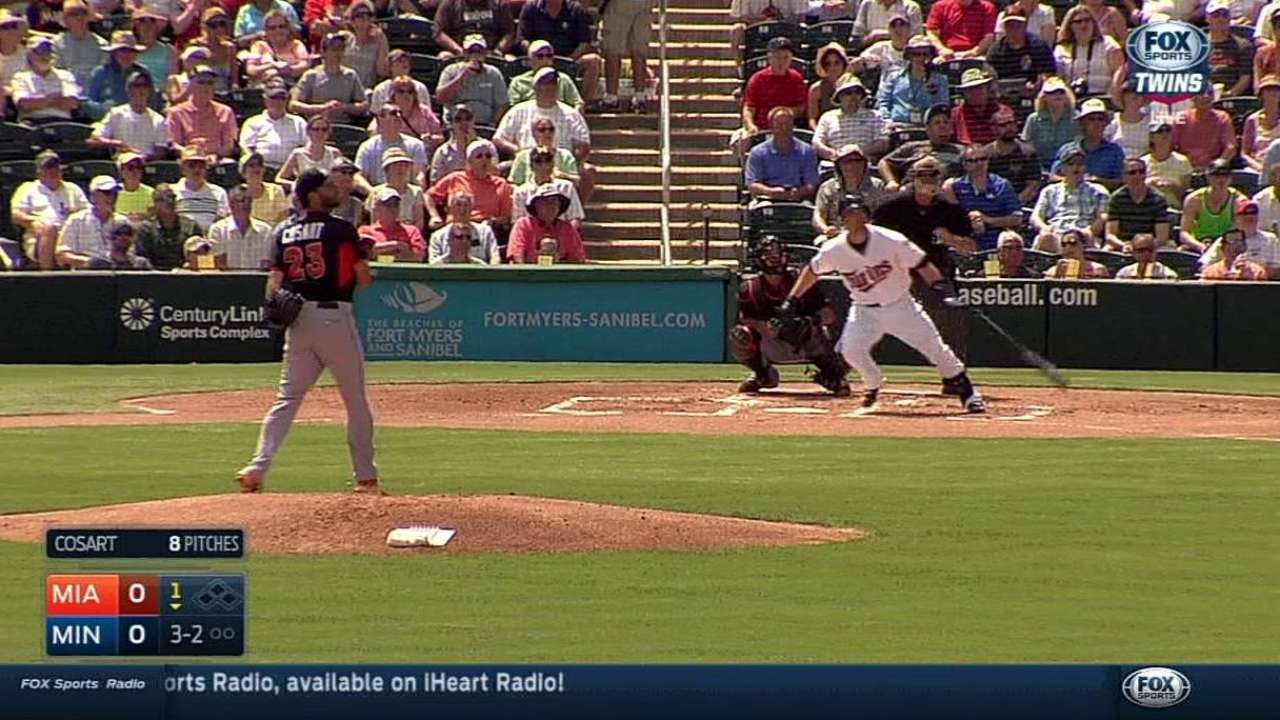 By eliminating certain pitch types based on the count and other factors, Dozier can, for example, lay off a breaking ball in the dirt more easily.
He still sees areas for further growth, however. Dozier and hitting coach Tom Brunansky have talked a lot about taking better advantage of opportunities with runners in scoring position, especially by driving home runners from third base with less than two outs.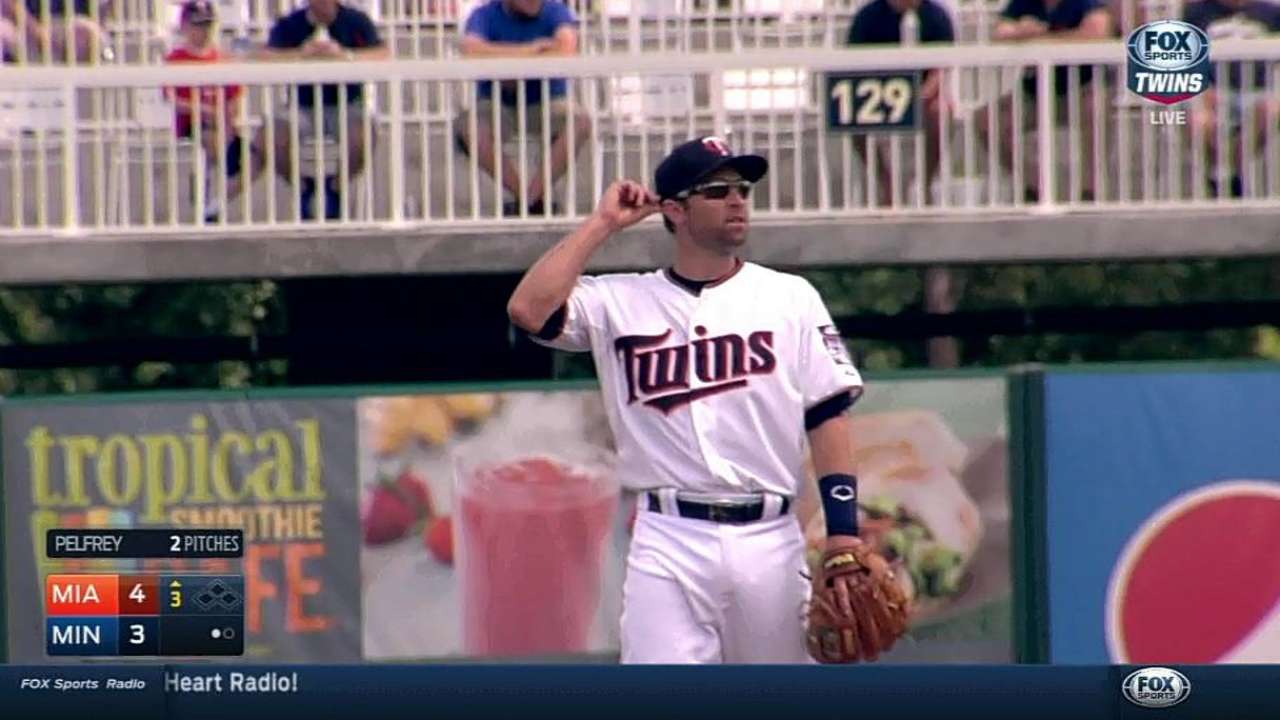 "That adds up over the course of the year," Dozier said, "where if I would have stayed on [the pitch] a click longer, it would have been a double to right rather than a popup to center, that kind of thing. I've trained my swing a little bit better to stay in the zone a little longer. Obviously, I'm continuing every year to work on a two-strike approach, but obviously the game itself dictates a lot of that stuff."
While Dozier isn't concerned about spring results, he is now 7-for-14 with a double and two home runs in Grapefruit League play, including a two-run shot in Sunday's game against the Cardinals. Most encouraging for the continued development of his approach and swing, he sent all three of his hits on Wednesday up the middle.
"Everything is starting to feel better," Dozier said. "The biggest thing is getting your legs underneath you and getting in baseball shape. That's getting there."
Andrew Simon is a reporter for MLB.com. Follow him on Twitter @AndrewSimonMLB. This story was not subject to the approval of Major League Baseball or its clubs.