Next in line: It's never easy replacing an icon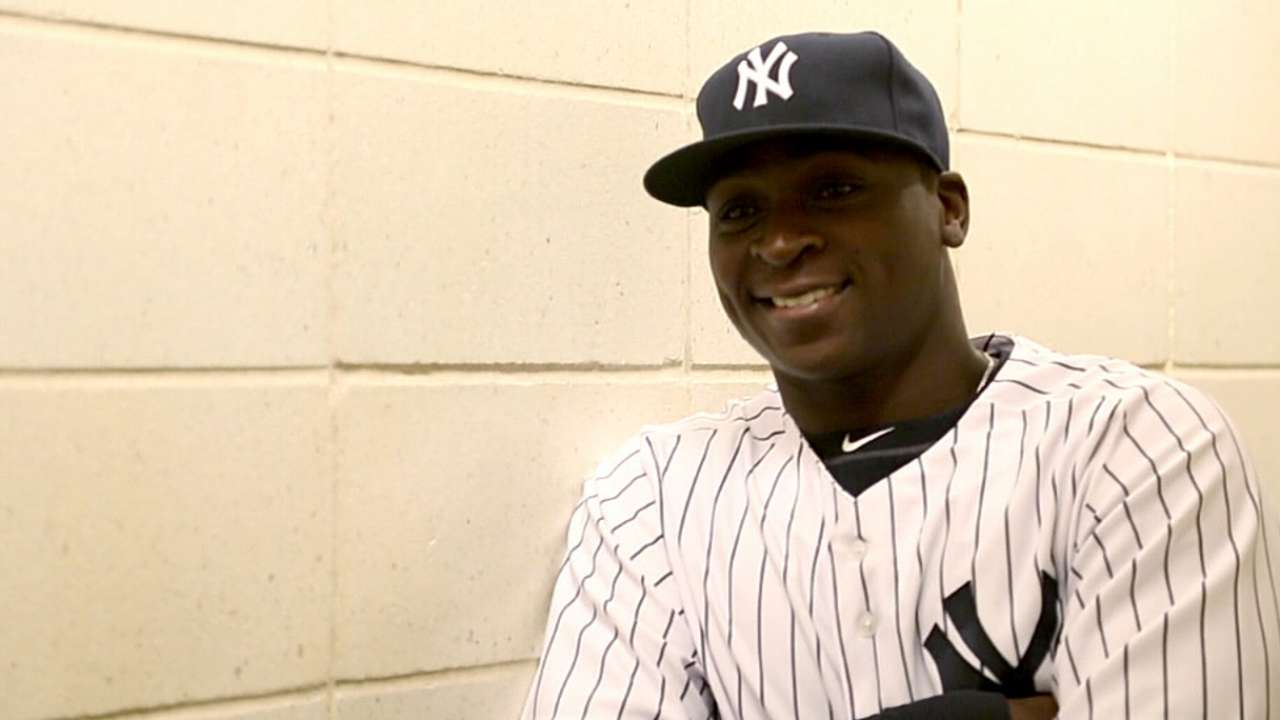 George Selkirk replaced Babe Ruth in right field for the Yankees. Mike Bordick was the Orioles' shortstop after Cal Ripken Jr. Garry Maddox followed Willie Mays in center for the Giants.
The seemingly ageless Satchel Paige wrote an autobiography called, "Maybe I'll Pitch Forever." He didn't, of course. Even the best of the best have an expiration date. When the time comes to walk away, well-earned plaudits accompany them as they exit the spotlight.
That's not the end of the story, of course. Whenever that happens, somebody has the unenviable task of stepping into their long shadow.
There are three notable examples of that phenomenon among Grapefruit League teams this spring. The most obvious will unfold in the Bronx, where Didi Gregorius was acquired from the D-backs to succeed Derek Jeter at shortstop.
A couple hours down the turnpike, in Philadelphia, Freddy Galvis is slated to take over for Jimmy Rollins, the franchise's all-time hits leader, in another significant shortstop transition.
Meanwhile, under the dome in St. Petersburg, Fla., 37-year-old Kevin Cash will become the youngest manager/head coach in the major North American professional sports. As if that wasn't daunting enough, his predecessor was the popular and charismatic Joe Maddon, who left the Rays to try to help the Cubs win a World Series for the first time in more than a century.
Most of the focus has been on Gregorius, not surprising considering the attention Jeter received on his season-long farewell tour and the fact that No. 2 will almost certainly be a first-ballot Hall of Famer. The drama will play out on New York's big stage. It makes sense that Gregorius himself is trying not to make a big deal out of it.
"It's up to me whether or not all that gets into my head," Gregorius said. "I'm just going to try to do the best I can and relax when I go out there."
Still, Gregorius understands why people are interested and why he's become part of a story he never expected to be involved in. He knew in the abstract that the Yankees would probably have to find a shortstop during the offseason, but it never crossed his mind that it might be him. Then, right before the Winter Meetings opened, the Yanks got Gregorius from Arizona in a three-cornered trade that sent pitcher Shane Greene to the Tigers.
"I never thought about that," said Gregorius, who batted .226 last season and is considered an above-average defender. "But it's amazing to follow in his footsteps. You see the way he played the game and just to see how he did it, try to be good on and off the field. He was there for 20 years, I think. People got used to seeing the same face. And there's nothing I can do about that. I'm just going to go out there and just be me. Be the best I can. Try to make a lot of improvements.
"It caught me a little bit off guard. But they gave me an opportunity to play the game. For me, it's always amazing to play the game."
There's at least a loose connection between Gregorius and Rollins. At some point during the offseason, the Yankees made inquiries about the Phillies shortstop who, by virtue of being a 10-year veteran who had been with the same club for at least the last five years, had complete no-trade protection. While it never came to that -- no agreement was reached on what the Phils would get in return -- Rollins made it clear when he accepted a deal to the Dodgers that he likely wouldn't have agreed to go to the Yanks.
One factor, Rollins told reporters in a conference call after the deal was announced, was that at age 36, he didn't want to bother with all the hoopla that coming after Jeter would have entailed.
Rollins is acknowledged to be the best shortstop the Phillies' franchise has had. In his 14 years in red pinstripes, he won two pennants and a World Series. Rollins was the 2007 National League MVP Award winner, a three-time All-Star and a four-time Gold Glove Award winner. And he will always be remembered as the player who brashly called the Phillies "the team to beat" in the NL East, then backed it up as the Phils captured the first of five straight division titles.
"Jimmy was Jimmy. Jimmy was the man here in Philadelphia," the 25-year-old Galvis said earlier this spring. "But you have to come here and play baseball. That's it. I have to do my game. I don't have to do Jimmy's game. I have to do Freddy Galvis' game."
The pressure to live up to the standards of those who came before isn't limited to players, either. Maddon developed a reputation for creative use of low-payroll rosters. And he remains a presence in the St. Petersburg area; his new restaurant, Ava, recently opened to positive reviews.
"For me, I embrace it," Cash said. "What Joe did here for eight, nine years is pretty special, pretty spectacular. For myself coming into this situation, I'm pretty fortunate. The structure he provided and the identity that he provided, the culture that's here. So I love it. You'd much rather come into a situation that's a positive one like this than something that was just disoriented."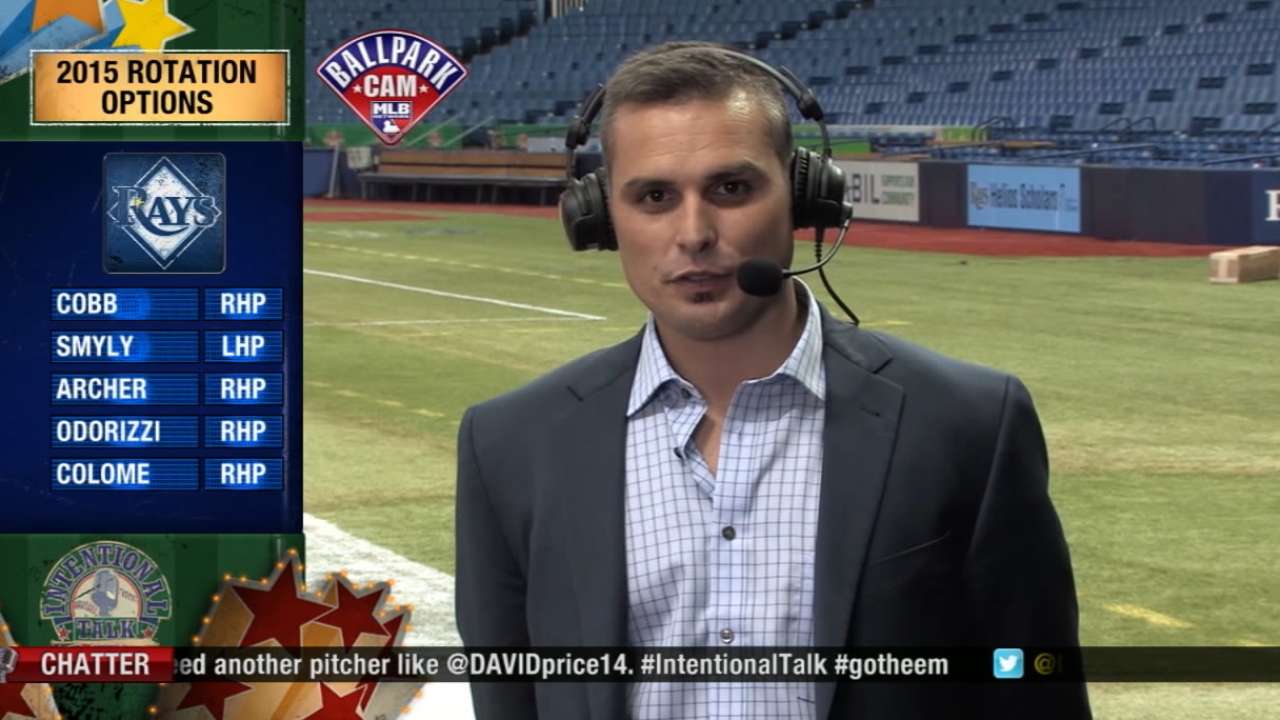 And it's worth noting that the next guys sometimes do pretty well for themselves. After Stan Musial retired, Lou Brock became the Cardinals' left fielder. He's now in the Hall of Fame, too. And when Joe DiMaggio could no longer play at the level to which he'd become accustomed, some fans fretted about who would replace the incomparable Yankee Clipper.
Turns out that Mickey Mantle kid was pretty good, too.
Paul Hagen is a reporter for MLB.com. This story was not subject to the approval of Major League Baseball or its clubs.