Maddon: Ferrell helps connect MLB to wider audience
Manager enjoys comedian's game with Cubs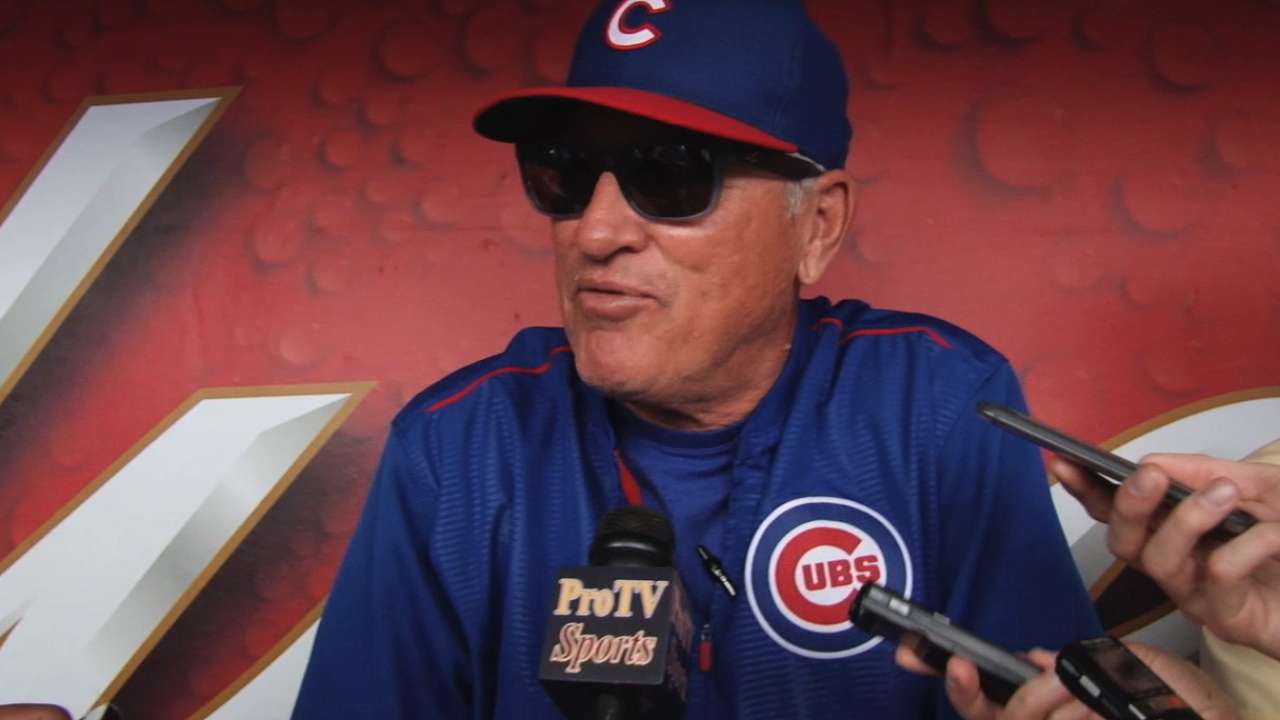 If you ask Cubs manager Joe Maddon, the key to expanding baseball's fan base to younger generations may lie outside the game.
During his media availability Saturday morning, Maddon spoke of the impact of Will Ferrell's tour around the Cactus League on Thursday and how it helped draw a broader audience to Major League Baseball.
"If you want to connect to a different generation of baseball fans, maybe it's important to include part of the pop culture outside of the industry that they're really into," Maddon said. "Whether it's music, whether it's comedy, whatever it may be to get maybe this ancillary group to become more involved with us. And then that's just going to draw the kids in or that younger generation in on top of it."
Ferrell suited up for 10 different teams in five games Thursday, playing every position on the field in an effort to raise money for Cancer for College, which awards college scholarships to cancer survivors.
The comedian's day at Spring Training was filmed for an upcoming HBO special from Funny or Die. The feat was accomplished in honor of Bert Campaneris, the first Major Leaguer to play all nine defensive positions in a single game.
Ferrell made appearances with the A's, Mariners, Angels, Cubs, Diamondbacks, Reds, Giants, White Sox, Dodgers and Padres. He served as third-base coach, played first base and pinch-hit for Maddon's Cubs.
"I would say, pretty strongly, that kids who would never watch what would happen in a baseball game watched yesterday because Will Ferrell was involved," Maddon said. "And then with Will Ferrell or whomever starts talking more about baseball and gets the kids drawn in through those means, that's great also. Whoever thought of it, I thought it was brilliant."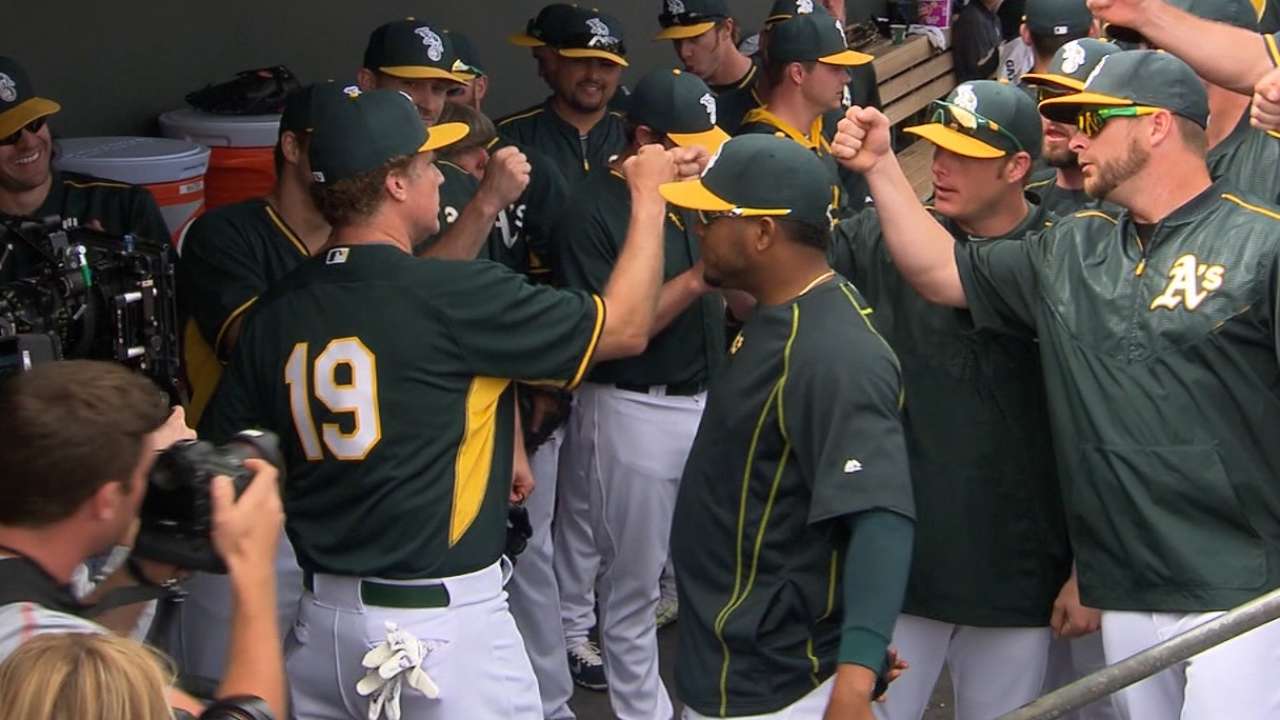 Chad Thornburg is a reporter for MLB.com. This story was not subject to the approval of Major League Baseball or its clubs.