Seeking spot on White Sox staff, Penny adding cutter
Veteran righty allows one run in 3 2/3 innings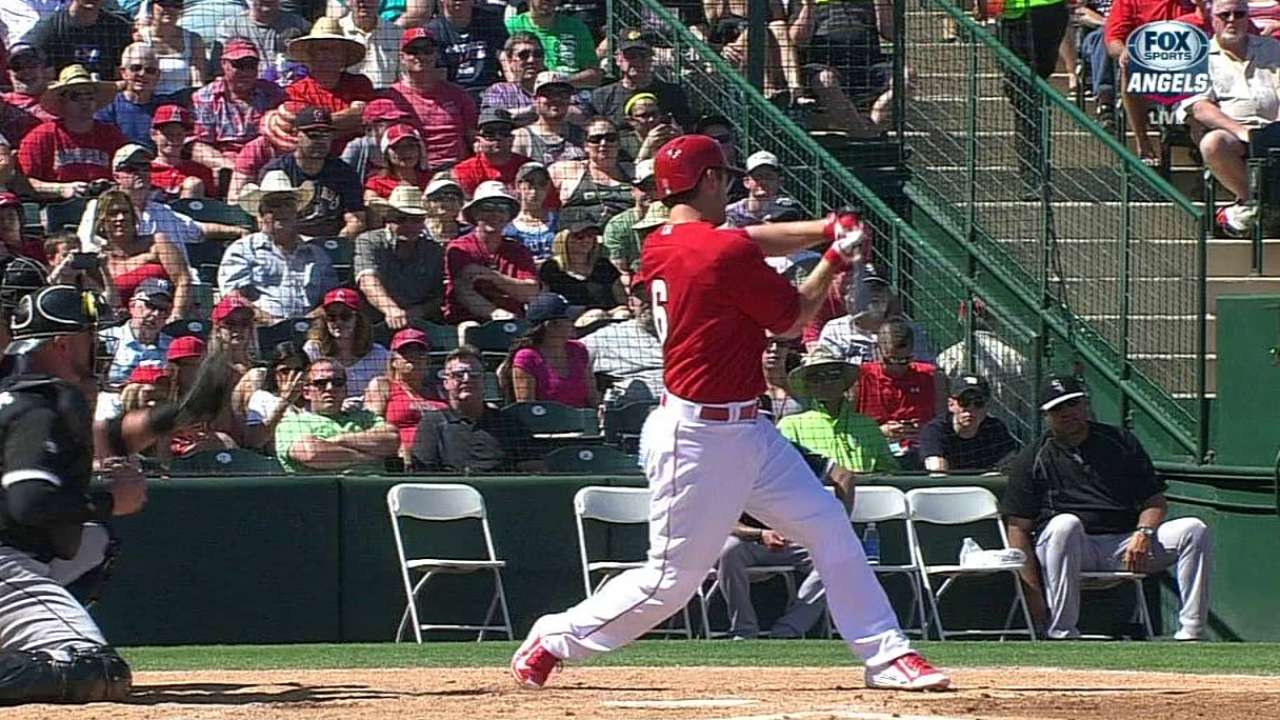 TEMPE, Ariz. -- Brad Penny came into camp with the White Sox already working on a cutter. He focused on that pitch during his last inning Saturday against the Angels at Diablo Stadium and yielded a David Freese double when it caught too much of the plate.
But the veteran right-hander believes it will be a beneficial addition to his repertoire.
"I've been asking for years just people who throw cutters how they hold it," said Penny, after allowing one run on five hits over 3 2/3 innings in a 7-6 victory. "Mariano [Rivera] showed me how he held it. And [Josh] Beckett started throwing one. Talked to him about it.
"It's kind of a feel thing and everybody does it a little different. You take everything and what everyone tells you and try it the next day and one of them is going to work."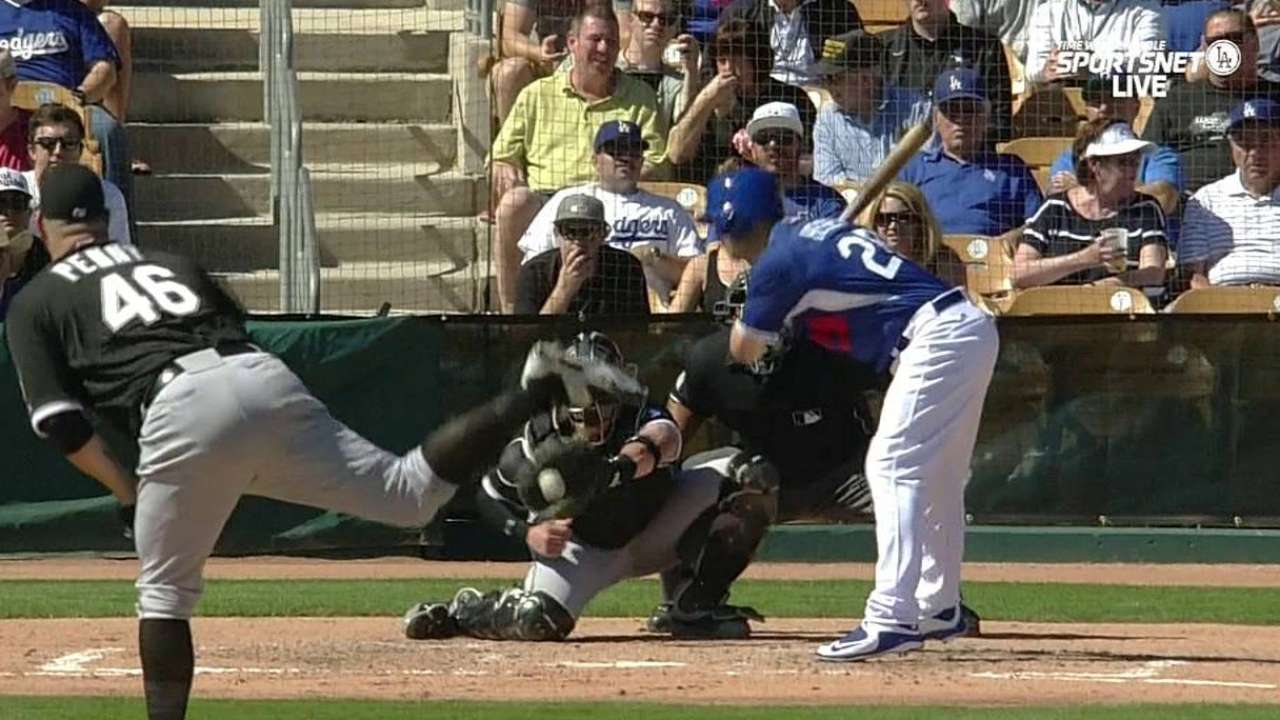 Penny, a 36-year-old non-roster invite, is in competition for the fifth starter/long relief spot left open by Chris Sale's avulsion fracture in his right foot. He felt good about Saturday's effort, but isn't taking time to figure out roster permutations.
"You have to go out and control what you can control," Penny said. "I don't make those decisions. I don't get paid to make those decisions. I just have to go out and pitch in whatever role. When I'm out there competing, give the team the best chance to win."
In other White Sox news:
• There's little doubt as to Jeff Samardzija's view on the designated hitter. Suffice it to say, he'll be missing the chance to hit as an American League pitcher.
"It stinks. I like to hit. It's real baseball. You've got nine guys out there, nine guys should be playing," he said. "We don't get ghost runners when pitchers get on the bag so I don't think we should get ghost hitters, either.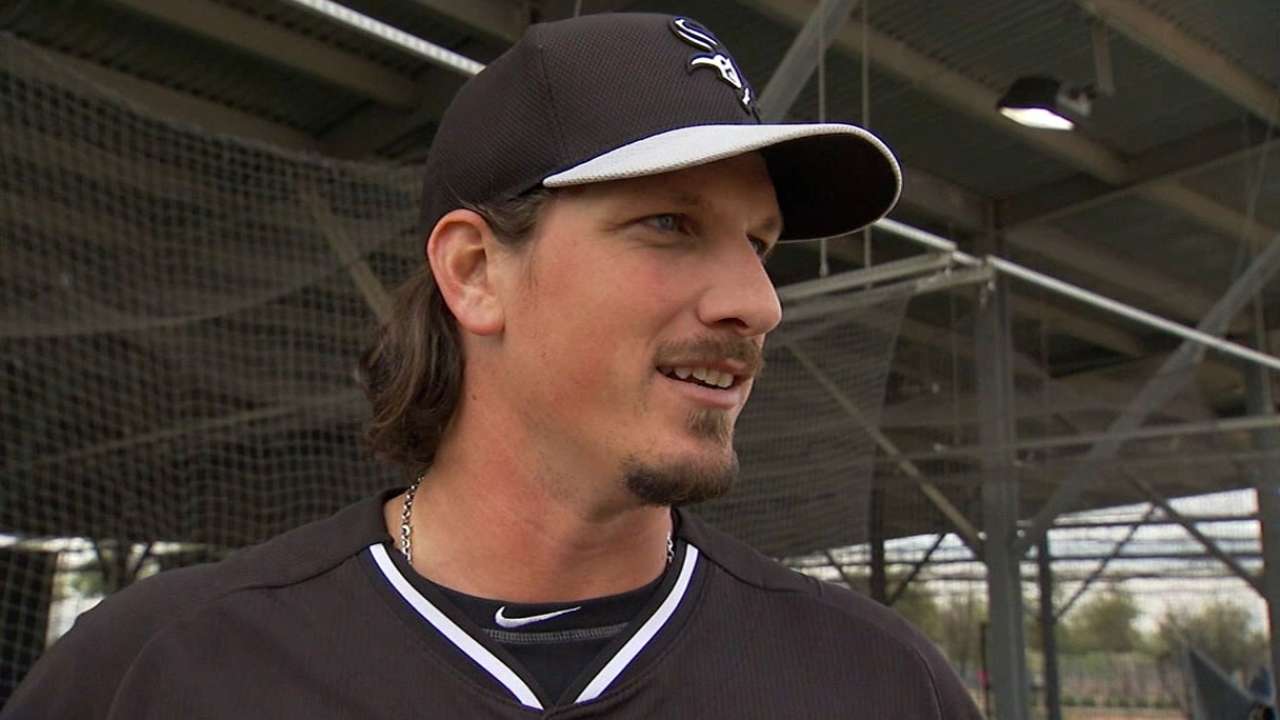 "Talk about speeding the game up. One way to speed the game up is let the pitcher hit. Maybe that's because it's what I enjoy doing, taking BP. But obviously everybody is different."
• Jesse Crain will throw his third live batting practice session Sunday. If that goes well, the right-hander could be pitching in a "B" game or Minor League game by the end of the week.
• The Cactus League contest between the Cubs and White Sox on March 20 at Camelback Ranch officially is a sellout.
• Trayce Thompson saved Penny a run in the third, when his perfect strike from center field on an Albert Pujols fly ball nailed Marc Krauss at home for an inning-ending double play.
"Great defense," Penny said. "That was a heck of a throw."
Scott Merkin is a reporter for MLB.com. Read his blog, Merk's Works, and follow him on Twitter @scottmerkin. This story was not subject to the approval of Major League Baseball or its clubs.