What to watch for in today's games
Kershaw scheduled for four innings as Puig returns to Dodgers lineup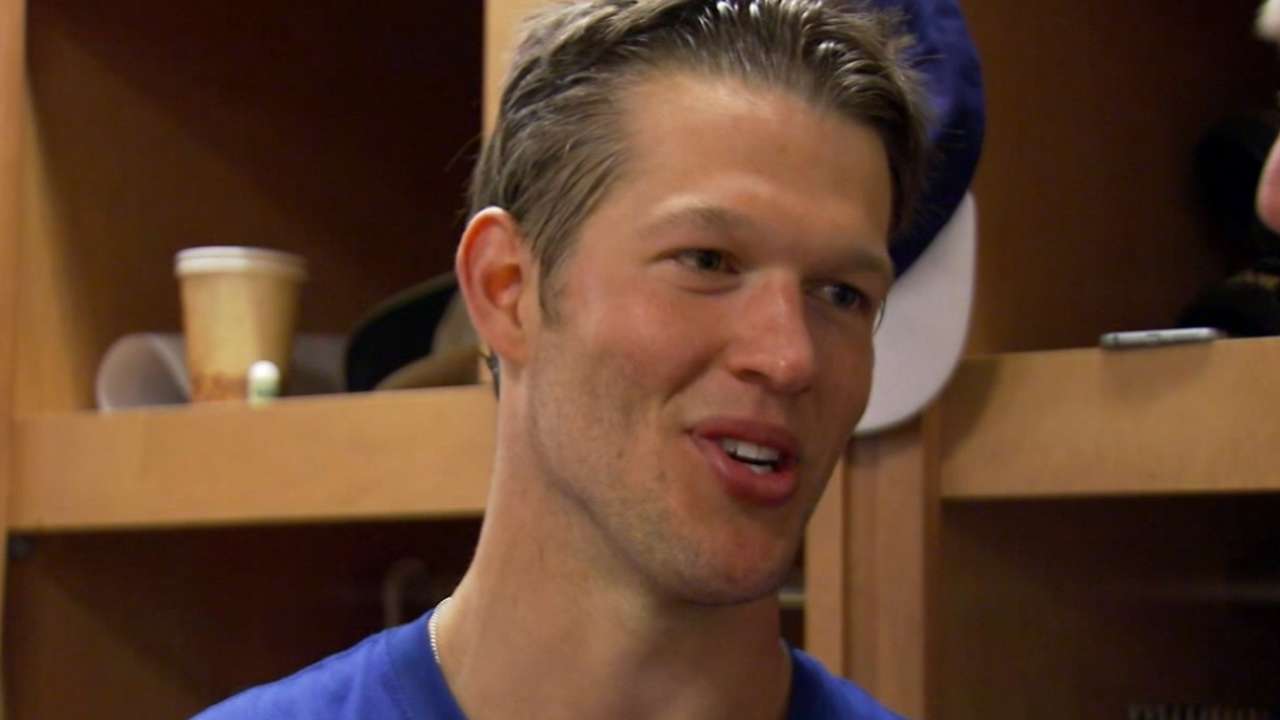 Spring Training games continue today with some of the game's biggest stars on tap for appearances, including the reigning National League MVP Clayton Kershaw taking the mound in the Cactus League and his runner-up returning to the field in the Grapefruit League.
Here are five things to watch for:
Kershaw takes the mound for the Dodgers
Kershaw is scheduled to start and pitch four innings for the Dodgers in their game against the Mariners in Peoria, Az., at 4:05 p.m. ET on MLB.TV. The Dodgers ace will likely be joined by Yasiel Puig who is expected to return to the lineup.
Kershaw allowed one run in three innings his last time out against Colorado. He expressed some frustration over issuing a walk in the game as he works his way back to regular season form.
"His fastball command was not what he's accustomed to," catcher A.J. Ellis said. "Clayton is a guy that strives for excellence, whether it's March 10 or September 10. That's what makes him great."
Giancarlo Stanton returns to action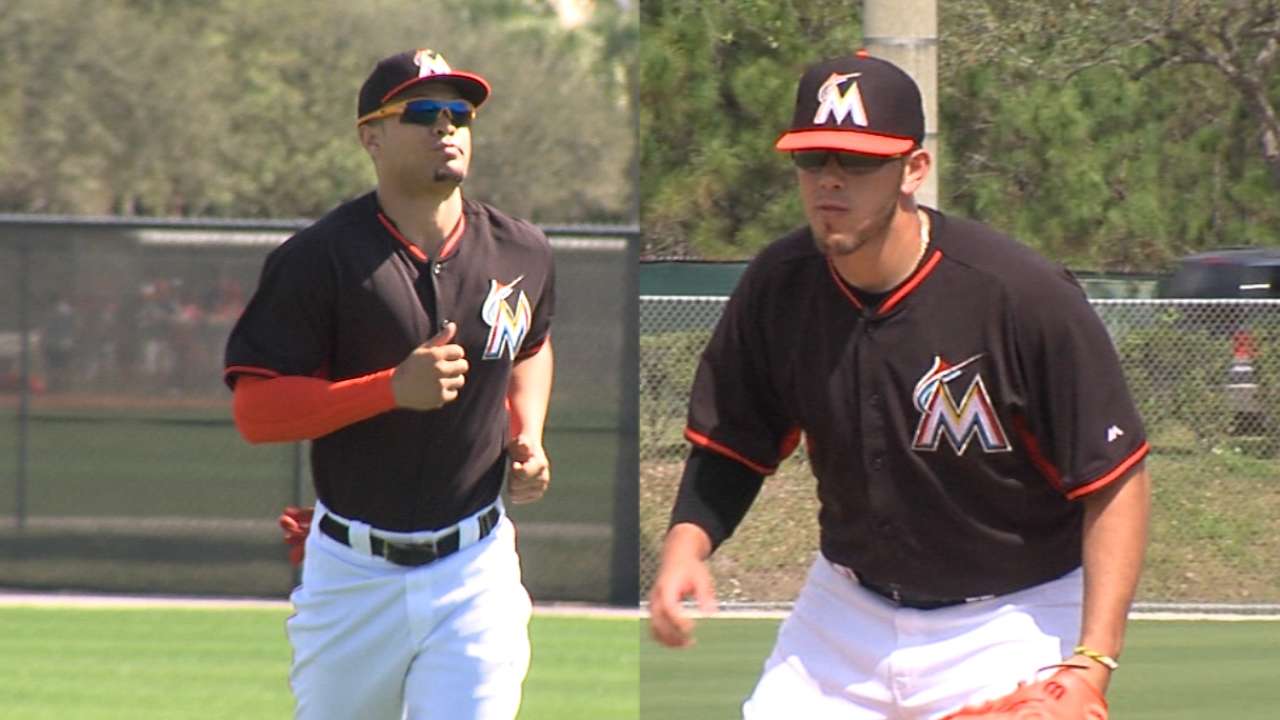 Stanton returns to the Marlins lineup when they host the Tigers at Roger Dean Stadium at 1:05 p.m. ET. Stanton, who signed a 13-year, $325 million contract this offseason, sat out Saturday's game against the Nationals.
Major League Baseball Commissioner Rob Manfred spoke highly of the 25-year-old slugger as one of the game's most marketable players when he visited the Marlins' Spring Training complex last week.
"I think we have a group of young players -- and Giancarlo is one of them -- that are tremendously appealing because of their amazing abilities on the field, and the type of human beings they are off the field," Manfred said. "I think the quality of that young talent -- and the quality of the human beings in that group -- gives baseball a tremendous opportunity to grow the game."
Blue Jays take on Canadian Junior Team
The Toronto Blue Jays will split up to face the Braves and the Canadian Junior Team. The latter contest, at 1:07 p.m. ET in Dunedin, Fla., will feature some of Canada's premiere young talent, including Dalton Pompey's younger brother Tristan and outfielder Demi Orimoloye, a likely high-round selection in this summer's First-Year Player Draft.
R.A. Dickey will get the start for the Blue Jays in that matchup. Dickey gave up a pair of solo homers his last time on the mound, but was encouraged by the outing.
"It was a good outing for me," Dickey said. "I threw like 39 strikes out of 54 pitches, which is a high percentage. I was rarely behind the count ... and the second home run was a pitch that I would have never thrown in a real game. I tried to throw a fastball in, just to work on that pitch with two strikes."
Opening Day starter Kyle Lohse gets the ball for Milwaukee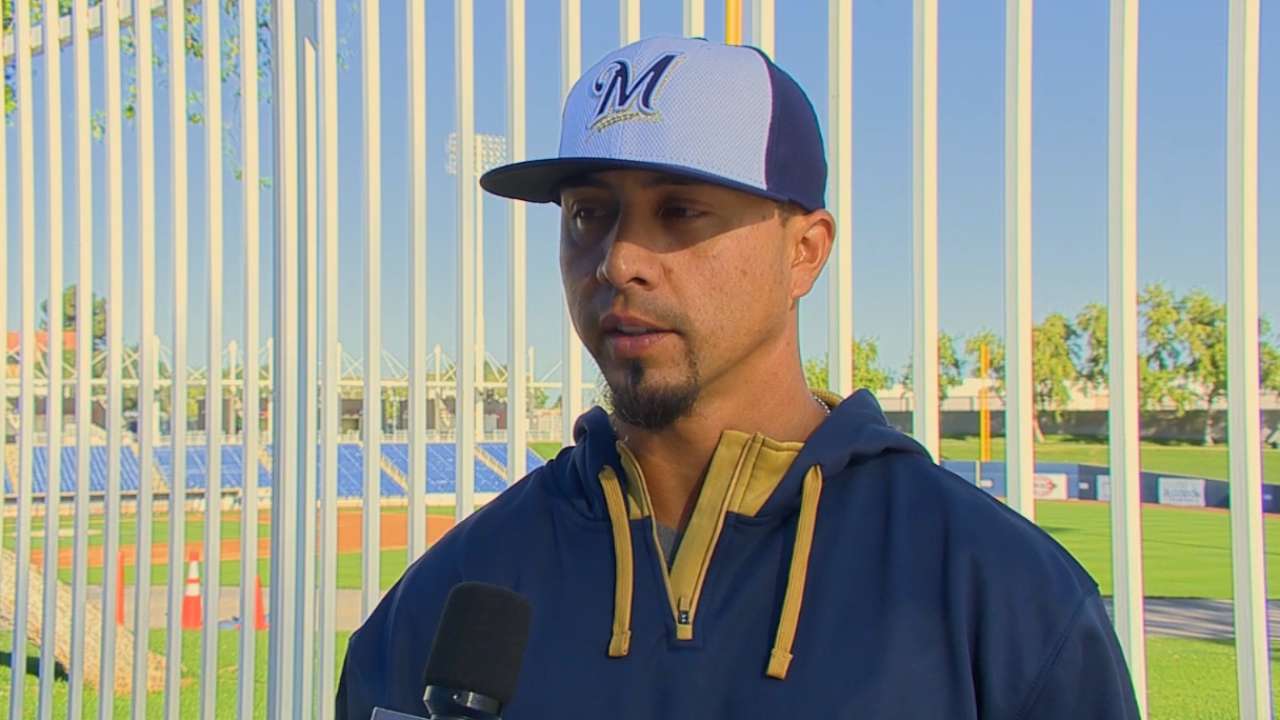 Brewers fans will get their first look at Lohse since he was named the club's Opening Day starter. The right-hander will get the start opposite Sonny Gray when the A's visit Maryvale Baseball Park at 4:05 p.m. ET on MLB.TV.
Entering the final year of his three-year, $33 million contract, Lohse is 24-19 with a 3.45 ERA in two seasons with the Crew. This will be the third Opening Day assignment of his career.
"His experience, the type of quality pitcher he's been for quite a few years now," manager Ron Roenicke said of the decision. "Upstairs, he's a solid guy who understands what he needs to do. Sometimes that first game can be pretty emotional."
Pirates regulars take the field in split-squad action vs. the Orioles
The Pirates are expected to feature several regulars in their lineups as the club splits up for a pair of games against the Orioles. Francisco Cervelli, Gregory Polanco, Pedro Alvarez and Jung Ho Kang are headed to Sarasota, with Francisco Liriano slated to start.
Liriano was nearly perfect his last time out, allowing one hit while fanning four in three innings of work as he makes the case for a second consecutive Opening Day assignment.
Vance Worley gets the ball for the afternoon contest at McKechnie Field, which will air live on MLB.TV at 1:05 p.m. ET. He'll be joined on the field by Neil Walker, Jordy Mercer and Starling Marte.
Chad Thornburg is a reporter for MLB.com. This story was not subject to the approval of Major League Baseball or its clubs.