Hale frustrated with D-backs' recent play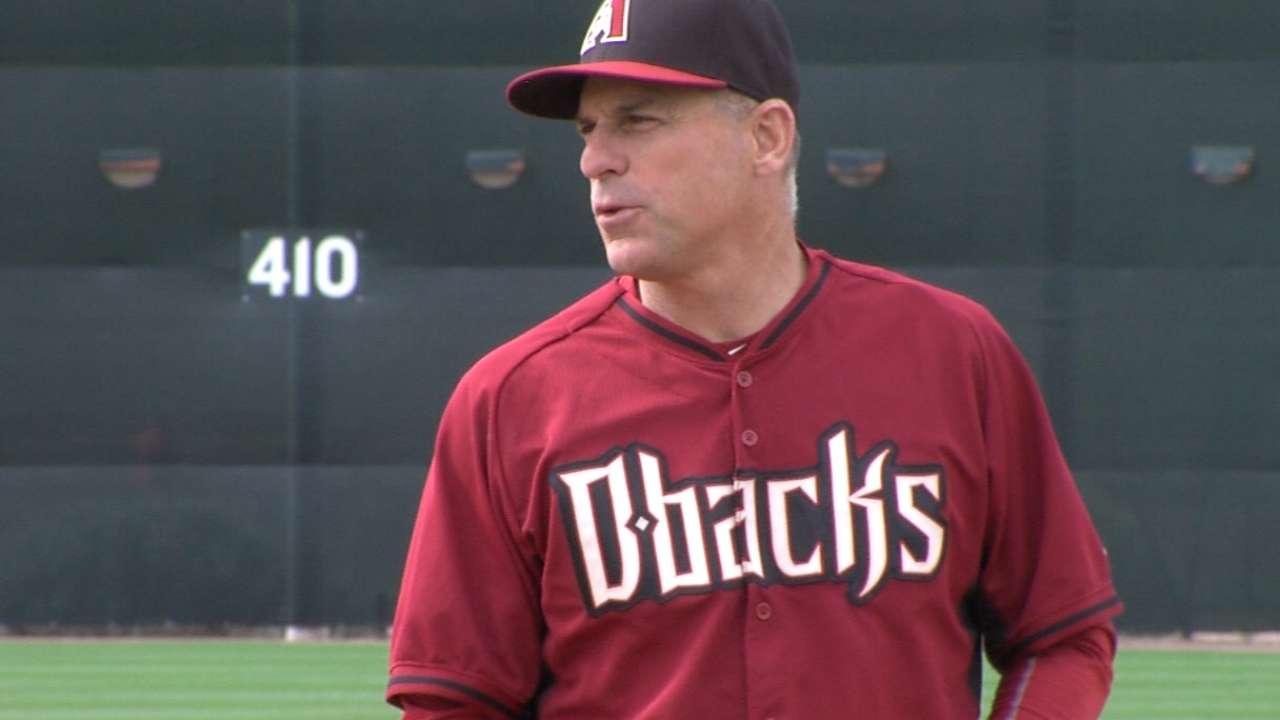 SCOTTSDALE, Ariz. -- Chip Hale acknowledges that winning or losing Spring Training games doesn't count once Opening Day starts, but after watching his team drop its third straight game Saturday afternoon, the D-backs manager admitted to some irritation.
"For me, bad baseball disappoints me," Hale said. "That's the truth. I've talked about it since I got the job. I respect the game of baseball and when it's played poorly I don't like it. I like our team to play crisp and solid, but it's not going to happen every night. But when it happens three days in a row, it's frustrating."
The D-backs lost 12-4 to the Reds on Thursday, dropped a 6-2 decision to the Indians on Friday and in the first of a day-night doubleheader Saturday they lost 11-4 to the Mariners. They beat San Francisco, 5-2, in Saturday's nightcap.
"There's some concern right now," Hale said between games Saturday. "I don't think our everyday lineup players are progressing like we'd like to, but like I said it's at that time in Spring Training where it's a little bit of a dead period, arms get a little bit tired, I think we've swung a lot so hitters are a little bit slow. That's my job and our staff's job to do a better job to prepare them so we'll find a way to freshen them up a little bit. It's not fun. It's hot and innings are long. It's hard for the hitters to come back and hit so it's no fun, but are we alarmed? No. it's still early, we've got time."
Steve Gilbert is a reporter for MLB.com. Read his blog, Inside the D-backs, and follow him on Twitter @SteveGilbertMLB. This story was not subject to the approval of Major League Baseball or its clubs.