Groin not a concern for Howell in scoreless frame
Dodgers lefty impresses in three-up, three-down inning vs. Indians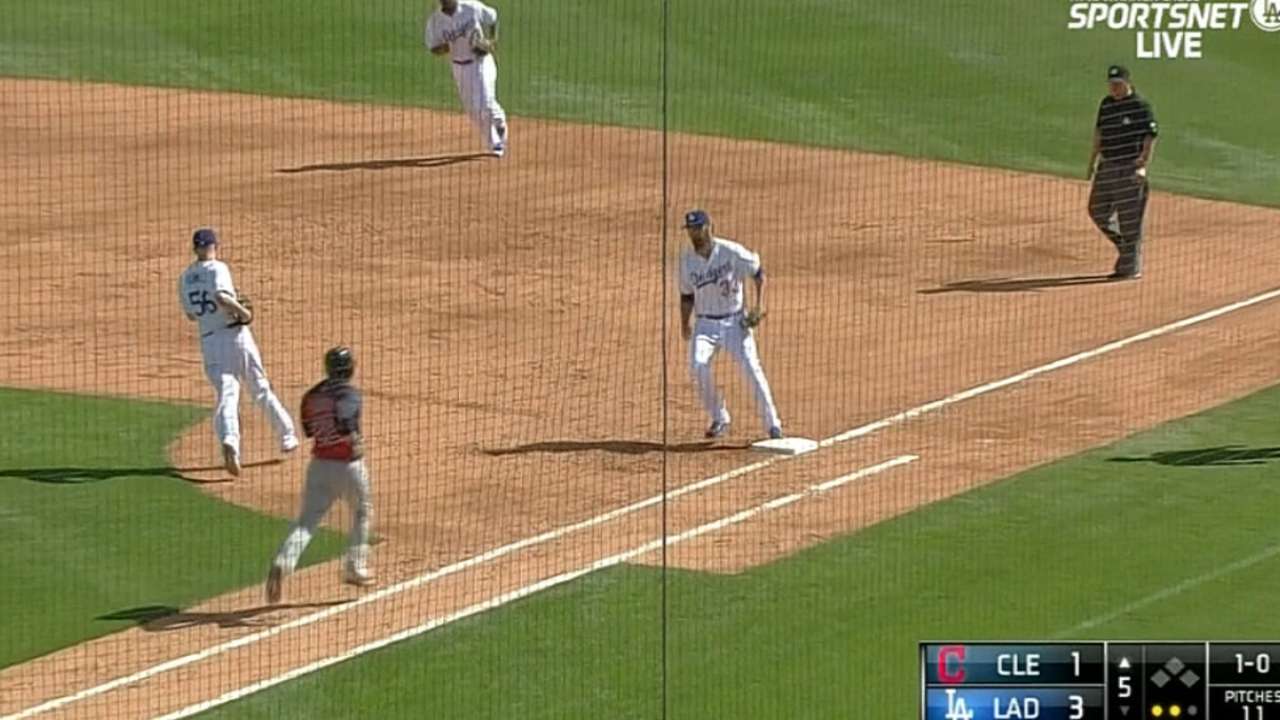 GLENDALE, Ariz. -- The health news on Dodgers relievers was mostly good on Saturday, as J.P. Howell returned to the mound with an impressive inning.
Sidelined several days with a tight left groin, Howell went three-up and three-down in the fifth, getting all ground-ball outs.
"I won't know for sure until tomorrow, but by this time in my last game, it was already tightening and got sore the next day," said Howell. "I'm pretty sure it left my body pretty quick."
The importance of Howell to the rebuilt Dodgers bullpen can't be overstated, especially with closer Kenley Jansen out until May after foot surgery. There are also minor health issues for Joel Peralta, who said he's recovered from a sore shoulder, and Brandon League, who will test his sore shoulder on Sunday.
"It was good to get J.P. back on a mound," said manager Don Mattingly. "He crosses that hurdle, and League will throw tomorrow."
The Dodgers also saw Mike Adams in a game for the first time. Signed late and looking rusty, Adams walked two and allowed one run on a hit. He was removed after getting two outs when he hit a 25-pitch limit.
"I thought Mike was OK," said Mattingly. "He was trying to bury a breaking ball and left it up [for an RBI single by Erik Gonzalez]."
Pedro Baez, Paco Rodriguez and non-roster reliever David Aardsma each turned in his third scoreless inning of the spring.
Ken Gurnick is a reporter for MLB.com. This story was not subject to the approval of Major League Baseball or its clubs.