Heaney runs into early trouble in loss to White Sox
Top Angels prospect allows two runs, faces 16 batters in three-plus innings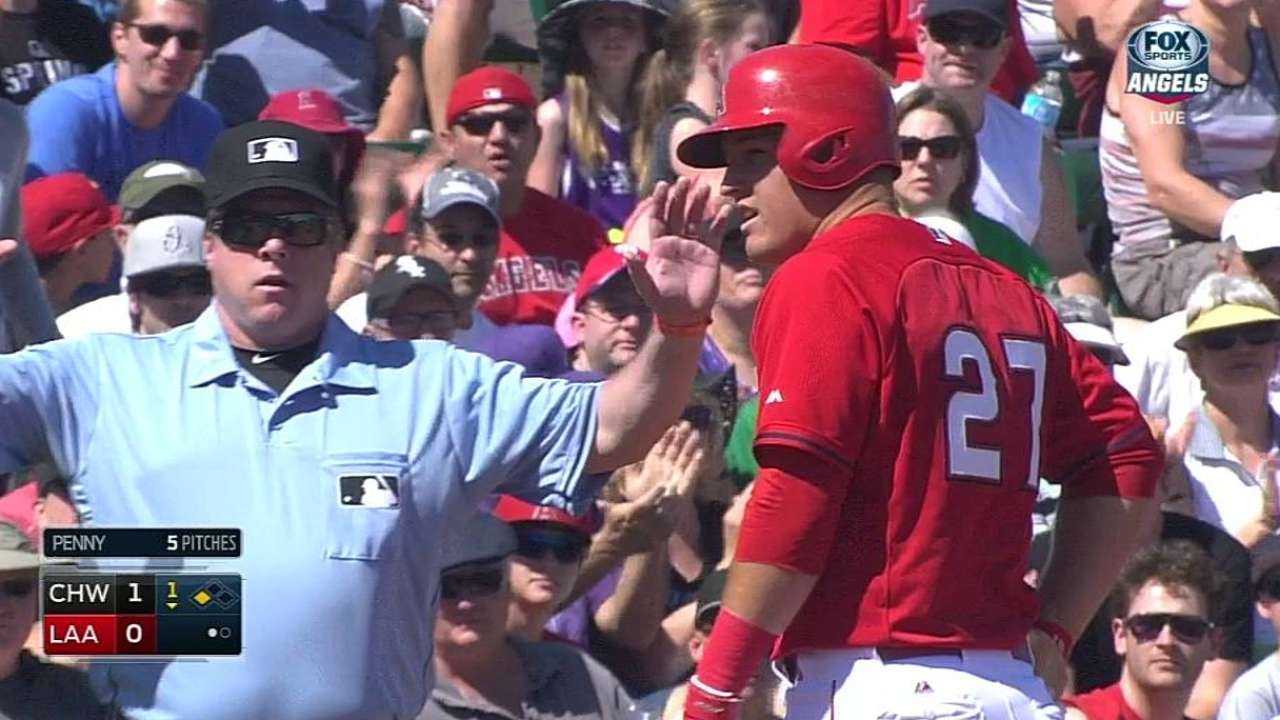 TEMPE, Ariz. -- The top three starters in the White Sox lineup combined for seven hits and Adam LaRoche hit a grand slam in a 7-6 victory against the Angels on Saturday at Tempe Diablo Stadium.
Andrew Heaney, the Angels' top prospect and a hopeful to take the last spot in the rotation, ran into trouble in the first and third innings and ended up allowing two runs while facing 16 batters in three-plus innings.
The one batter Heaney faced in the fourth -- Tyler Flowers, who he walked -- scored the go-ahead run on a Micah Johnson single, his second of the day. After three White Sox singles, LaRoche -- batting with the bases loaded for the second time -- went yard off Cory Rasmus.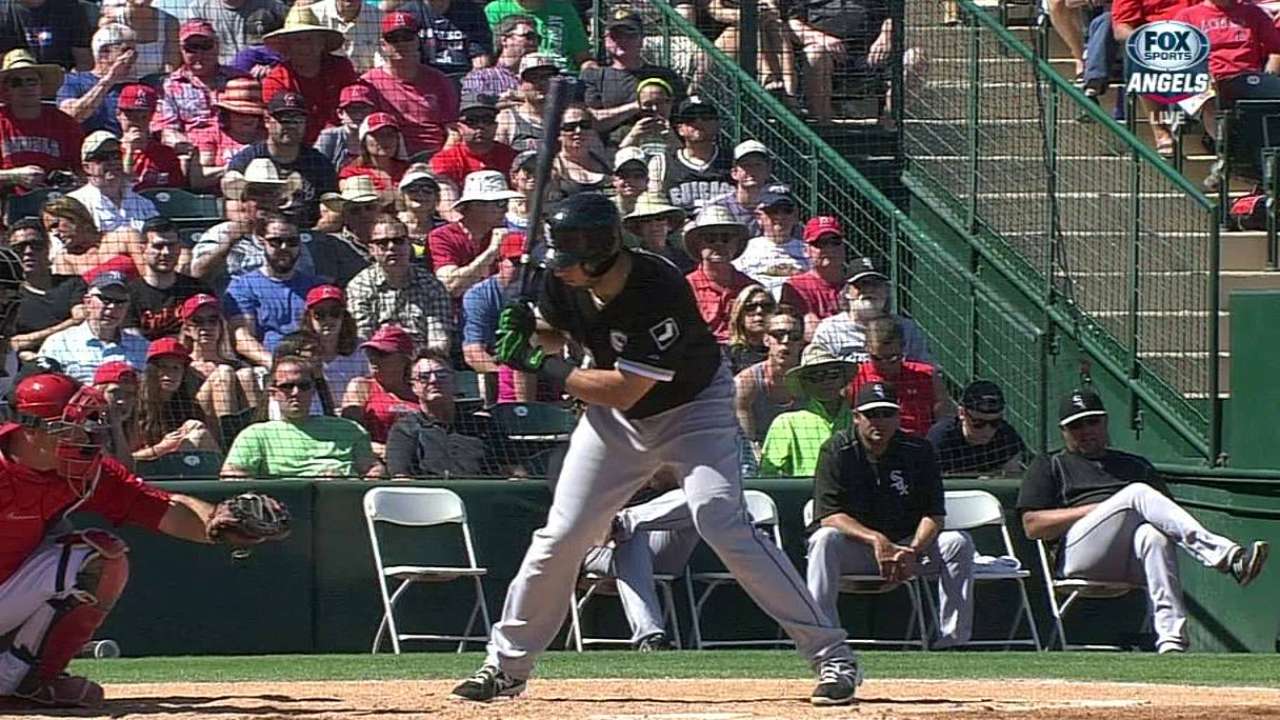 It was LaRoche's first homer in a Sox uniform.
White Sox starter Brad Penny gave up just one run on five hits in 3 2/3 innings.
Chicago got on the board first when the first three batters of the game singled and Johnson came around to score on a LaRoche sac fly.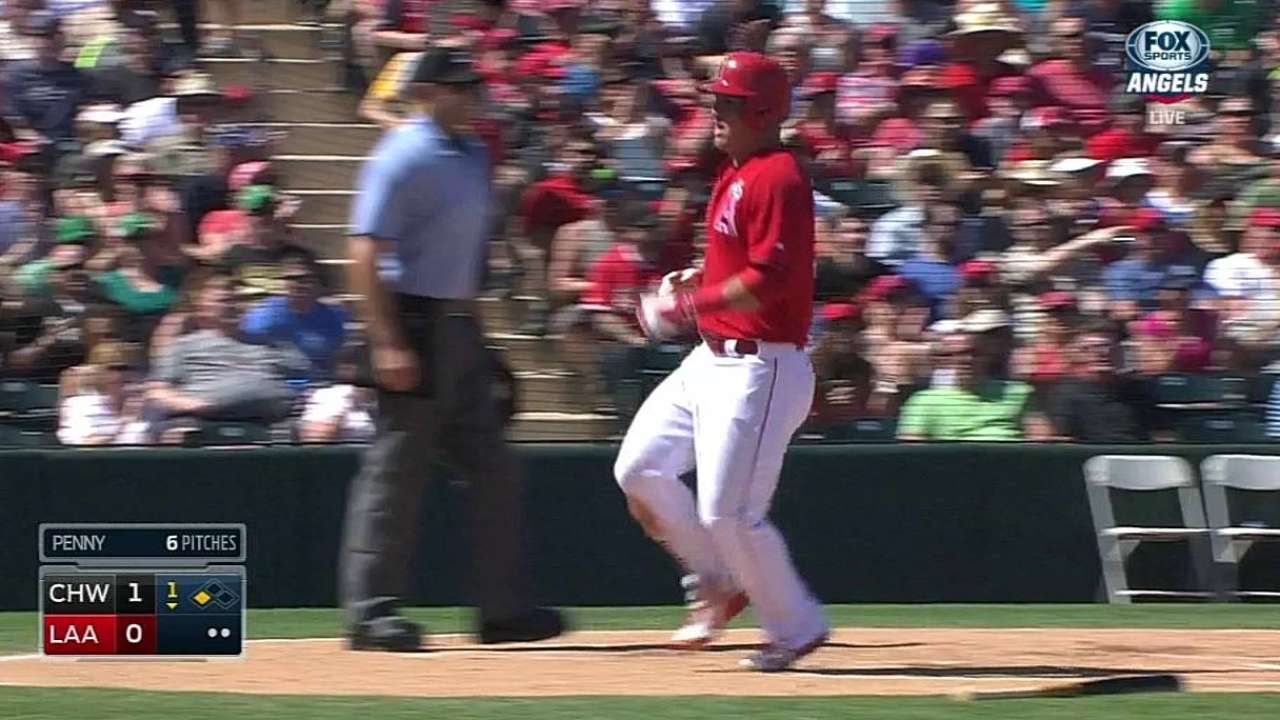 The Angels got it right back in the bottom of the first, when Mike Trout tripled down the right-field line and scored on an Albert Pujols sacrifice fly.
The Angels loaded the bases with no outs for the heart of the order in the third, but Trout and Pujols both flew out to center and Marc Krauss was thrown out at the plate by Trayce Thompson trying to score on Pujols' fly.
Tyler Saladino also had two hits on the day, and Melky Cabrera had three for the Sox.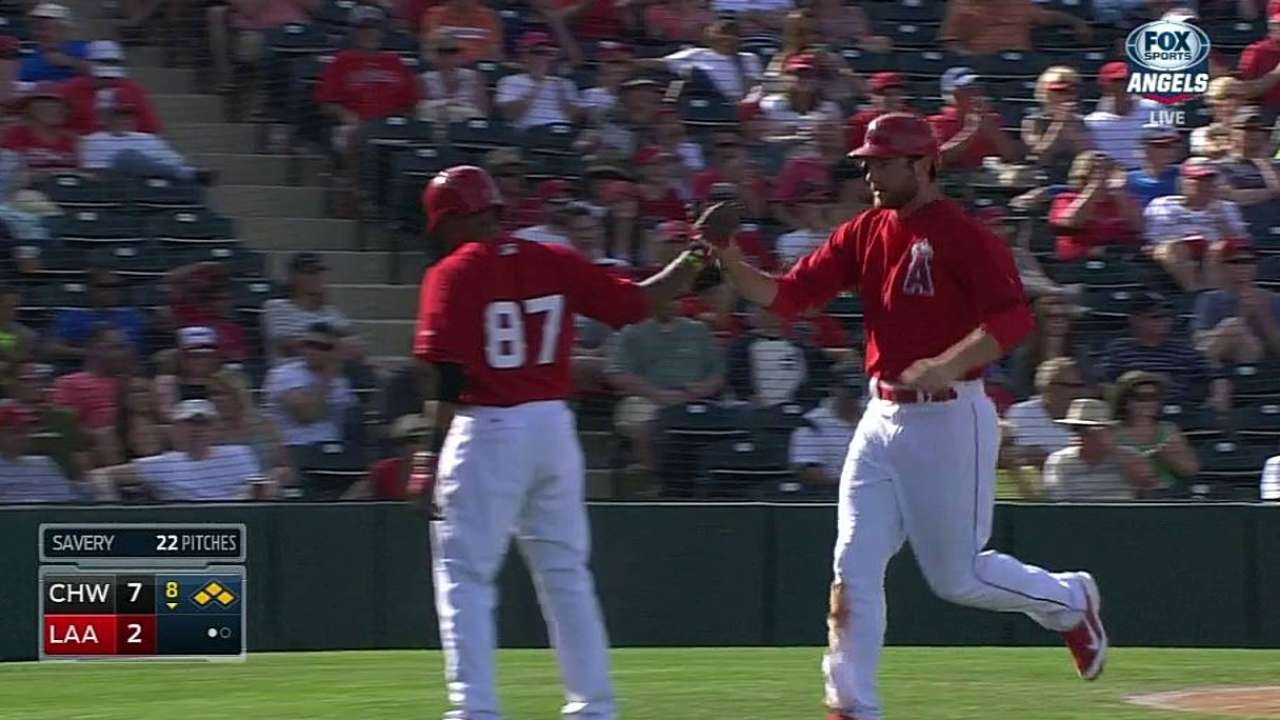 In the eighth, the Angels' Carlos Perez -- who collected three RBIs -- hit a two-run single and Taylor Featherston and D'Arby Myers followed with RBI singles to cut the deficit to 7-6.
Up next: After their sole split-squad day Saturday, the Angels will hit the road on Sunday at 1:05 p.m. PT to face the White Sox for the second straight day. Left-hander Hector Santiago will get the nod for the Halos against Chicago and lefty John Danks. The game will be broadcast on MLB.TV and Gameday Audio.
Joey Nowak is a reporter for MLB.com. Follow him on Twitter at @joeynowak. This story was not subject to the approval of Major League Baseball or its clubs.