Miggy, V-Mart nearing returns to spring games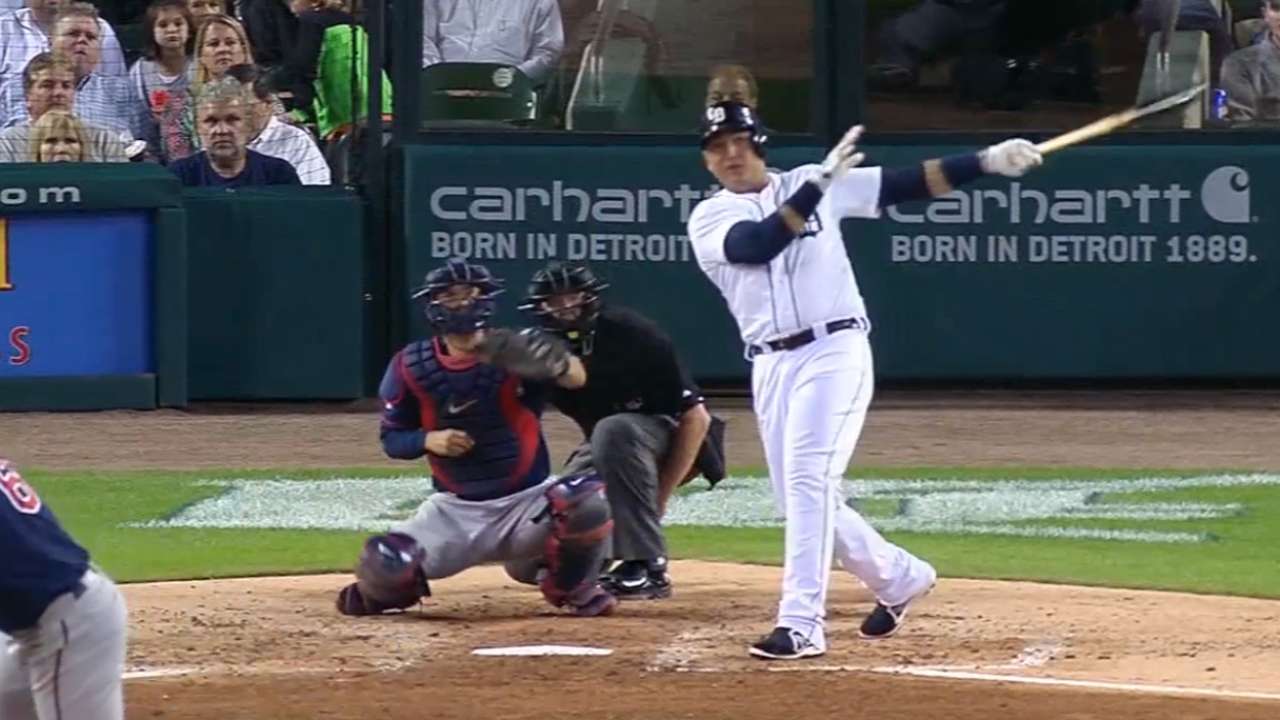 LAKELAND, Fla. -- Miguel Cabrera and Victor Martinez both began running the bases on Saturday, putting both players on a track closer toward readiness for Spring Training games.
They're close enough that manager Brad Ausmus wouldn't rule out either of them playing in a game this coming week.
"I don't know if they'll play next week," Ausmus said. "I guess it's a possibility. Right now, they're still doing the same thing [as] the last few days in terms of agilities, running, BP. They did run the bases a little bit today."
Cabrera will accompany the Tigers on their two-day trip to Jupiter, Fla., where they'll face the Marlins and Cardinals. However, he won't be playing in either game. He'll be with the team only to work out while spending a day close to his south Florida home.
Likewise, both Alex Avila and Yoenis Cespedes have offseason homes in south Florida, but they won't be playing on Sunday either. Avila, sidelined since leaving Wednesday's game against the Nationals with lower back soreness, is tentatively listed on the travel roster for Monday. Cespedes hasn't played since leaving Thursday's game against the Phillies with left quad tightness.
Meanwhile, Ian Kinsler took ground balls at second base on Saturday during pregame workouts, but he did not play. He's dealing with a sore left shoulder dating to March 3, when he was hit by a pitch in the Tigers' Grapefruit League opener against the Orioles.
Kinsler said he's resting as a precaution.
Jason Beck is a reporter for MLB.com. Read Beck's Blog and follow him on Twitter @beckjason. This story was not subject to the approval of Major League Baseball or its clubs.