Samardzija on track for Opening Day start, but Sox won't confirm
Quintana also in mix to get April 6 nod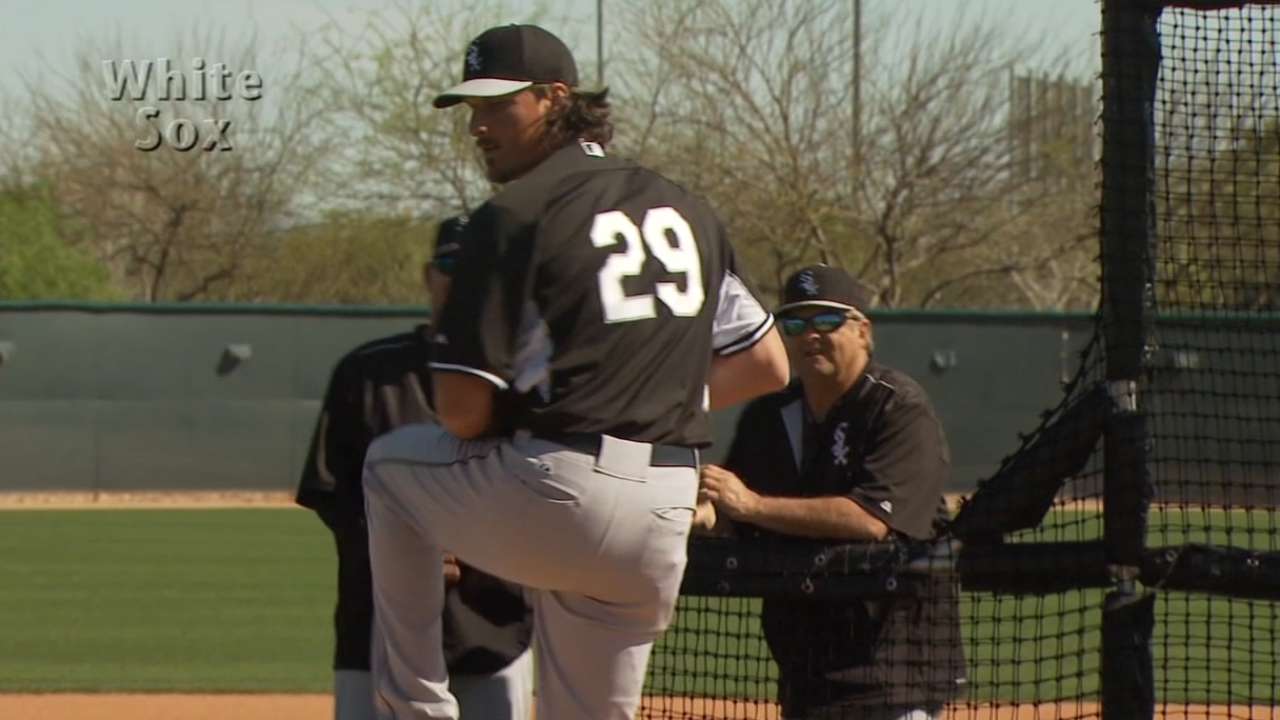 GLENDALE, Ariz. -- After throwing around 55 pitches during a simulated game Saturday at Camelback Ranch, Jeff Samardzija is next scheduled to pitch Tuesday in Glendale against the Mariners.
Carry that planned two- or three-inning appearance out every five days the rest of Spring Training, and Samardzija is on track to make the Opening Day start April 6 in Kansas City. But the White Sox won't confirm if that scenario is in fact reality.
"Is that what it lines him up for?" said manager Robin Ventura, when asked about Samardzija and Opening Day. "It might line him up for that, but there is another 'B' game down the road, so you never know."
Ventura was then asked if that setup, with Samardzija on Tuesday and Jose Quintana throwing Wednesday in Goodyear, doesn't mean anything long term.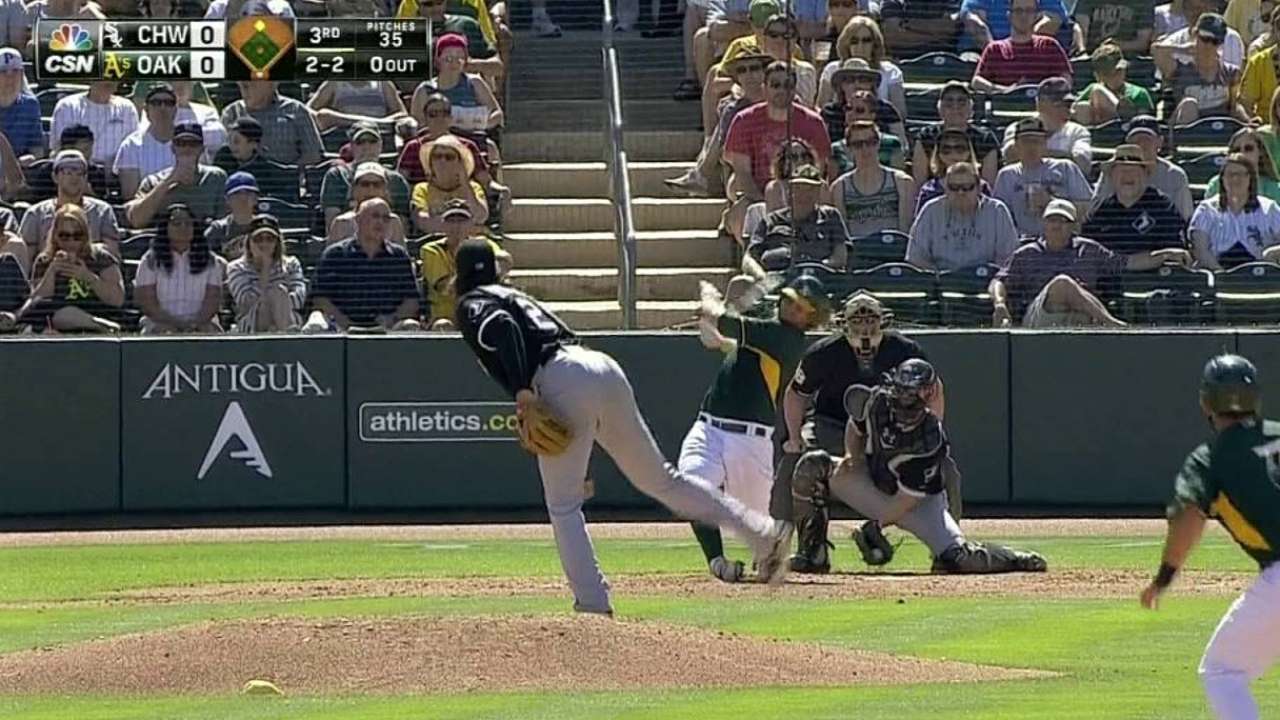 "Not today, no. Doesn't mean anything today," Ventura said. "He looked great today, too. He looked fine."
That compliment for Samardzija stemmed from his high-energy side session, with pitching coach Don Cooper and bullpen coach Bobby Thigpen watching. Samardzija labeled himself as a big bullpen guy, never missing one in-season, and likes the work process followed with Cooper during this spring session.
"We have a great relationship and I wanted to jump on the opportunity to get him out there to the mound and go pitch to pitch," Samardzija said. "If you just talk sometimes, your lines can get crossed, and if you're working, you can see it happen and see the result and he's able to chime in. That way I get to feel what he likes and he gets to see what I like and just build that relationship a little more, which is really important right now.
"At times when you're throwing in games, you can just get caught up in throwing your pitches and you go to make the adjustments after the fact and sometimes you kind of get lost and forget some things. So to go out there and what we've been talking about the last week on things I need to improve, we were able to address that on the spot and make the adjustment on the next pitch."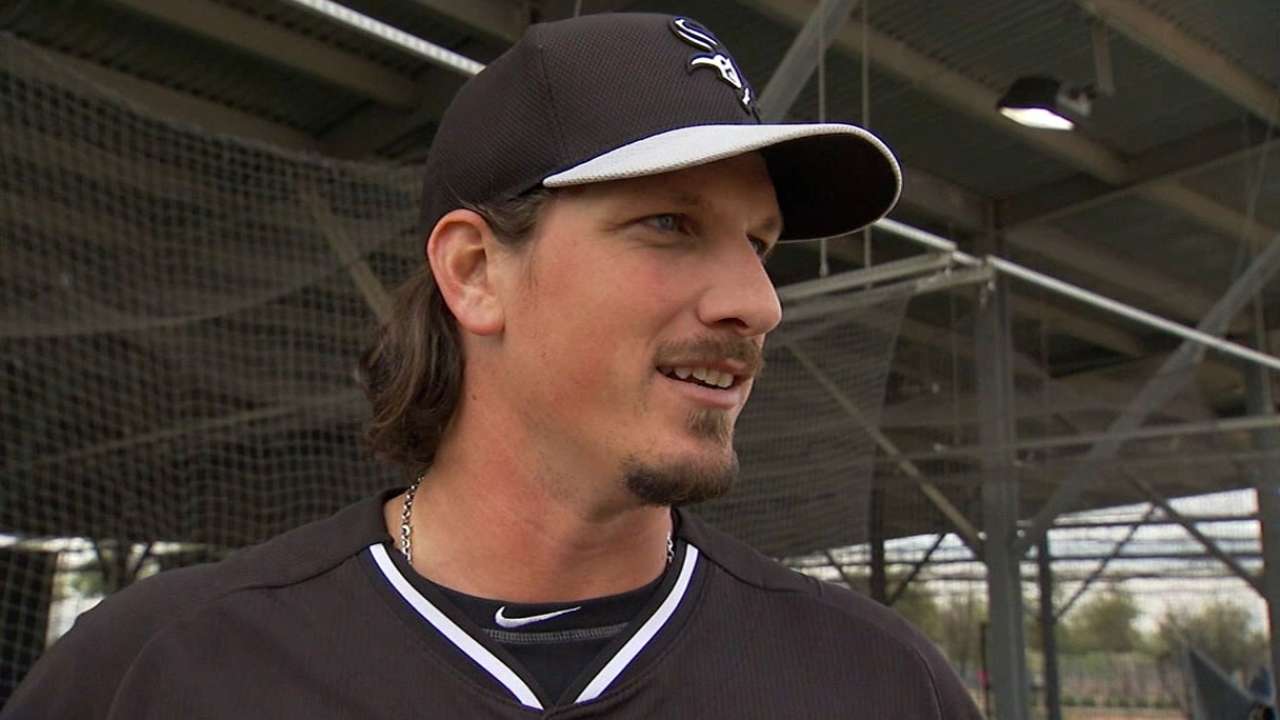 Samardzija started with just fastballs and the mixed in sliders, cutters and some split-fingers.
"There's his whole repertoire," said Cooper of Samardzija. "We got real focused work on everything."
The Opening Day decision comes down to Samardzija or Quintana. Samardzija has been an Opening Day starter for the Cubs, whereas Quintana never has received that honor. Neither one is a homegrown product, but Quintana has developed into a front-line pitcher with the White Sox. The Opening Day starter would also go Saturday, April 11, in Chicago in place of the fifth starter with an April 7 off-day, which stands as another factor.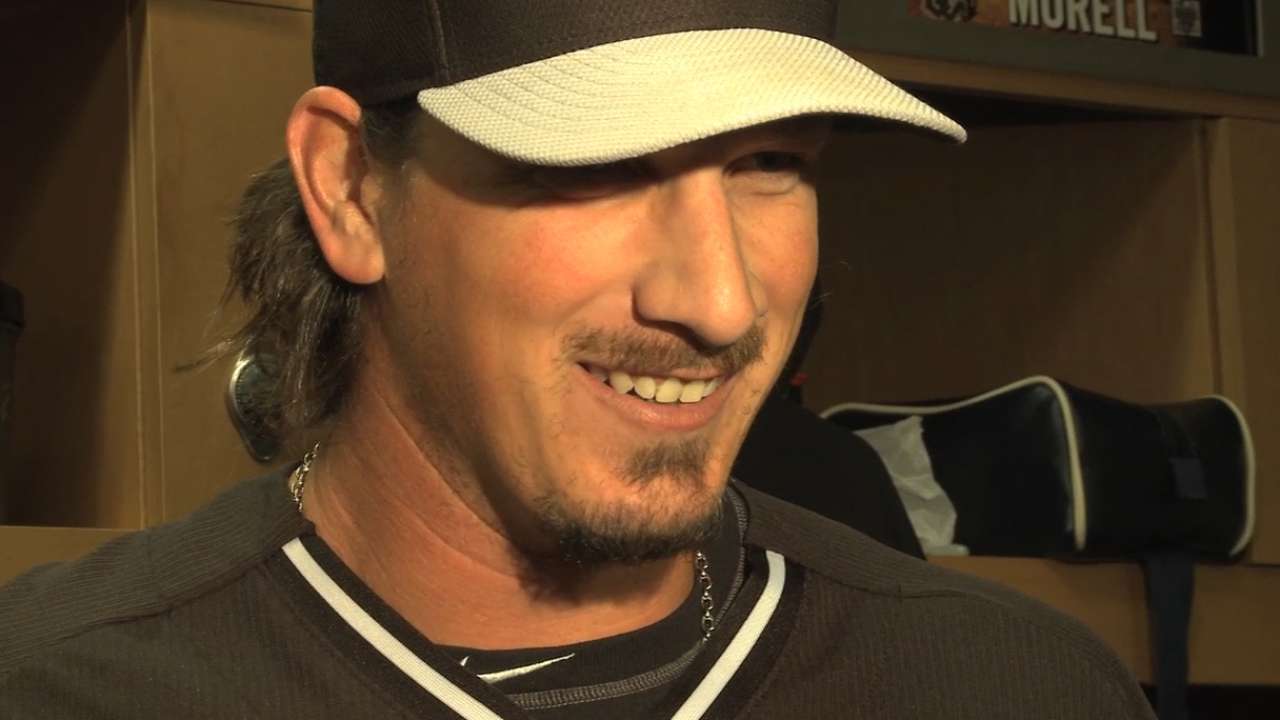 A decision might have already been made, with Chris Sale out of the picture due to an avulsion fracture in his right foot. But there has been no confirmation.
"Both come with something pretty special behind it, with Q being the hard worker he has and being here for a while, and Jeff, how cool would it be to be Cubs, White Sox [Opening Day] for consecutive years," Sale said. "Either way we're in good hands."
Scott Merkin is a reporter for MLB.com. Read his blog, Merk's Works, and follow him on Twitter @scottmerkin. This story was not subject to the approval of Major League Baseball or its clubs.