Willis ready to move on to next chapter of life
After deciding to retire, left-hander looks forward to post-baseball career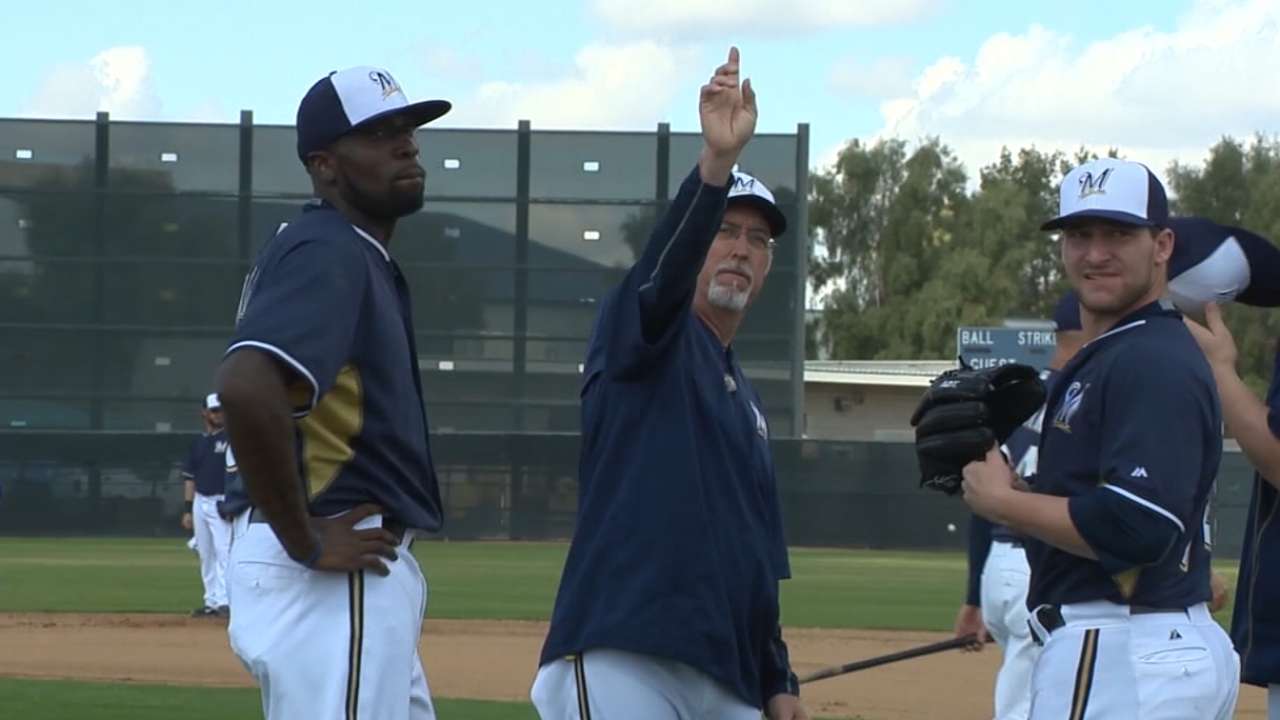 PHOENIX -- A "nervous" Dontrelle Willis moved into the next phase of his life Saturday when he coached his daughter's Little League game.
"I'm OK with it," said Willis, the onetime phenom who left Brewers camp this week and intends to retire. "I knew going in I was a long shot. I was banged up, to be honest with you. It was a valiant effort, but I'm OK with that."
Willis' attempt to make the Brewers' roster ended before it even began. He was scratched from a scheduled Cactus League appearance last week after developing a stiff neck, and said Saturday that the issue was more serious than previously believed.
"After my second 'sim' game, where I actually threw the ball very well, the pain in my neck got worse and went all the way down through my shoulder and my hand," Willis said. "At that point I just felt I didn't want to waste [manager] Ron [Roenicke's] time and [GM] Doug [Melvin's] time. I just felt like I couldn't be the leader that I wanted to be and they needed me to be for the team in the training room with a heat pack on my neck.
"I really appreciated the opportunity. They treated me with the utmost respect and I really enjoyed the team from top to bottom. They've got a bunch of great guys over there and I really wish those guys all the best."
He said he'd already fielded some calls from around baseball with various job offers. Willis wasn't sure what he would do next, beyond coaching his daughter's youth team later Saturday morning.
"I'm a little nervous about that," Willis said. "We'll see."
Adam McCalvy is a reporter for MLB.com. Read his blog, Brew Beat, and follow him on Twitter at @AdamMcCalvy. This story was not subject to the approval of Major League Baseball or its clubs.