Nathan gets redemption in rematch with Phillies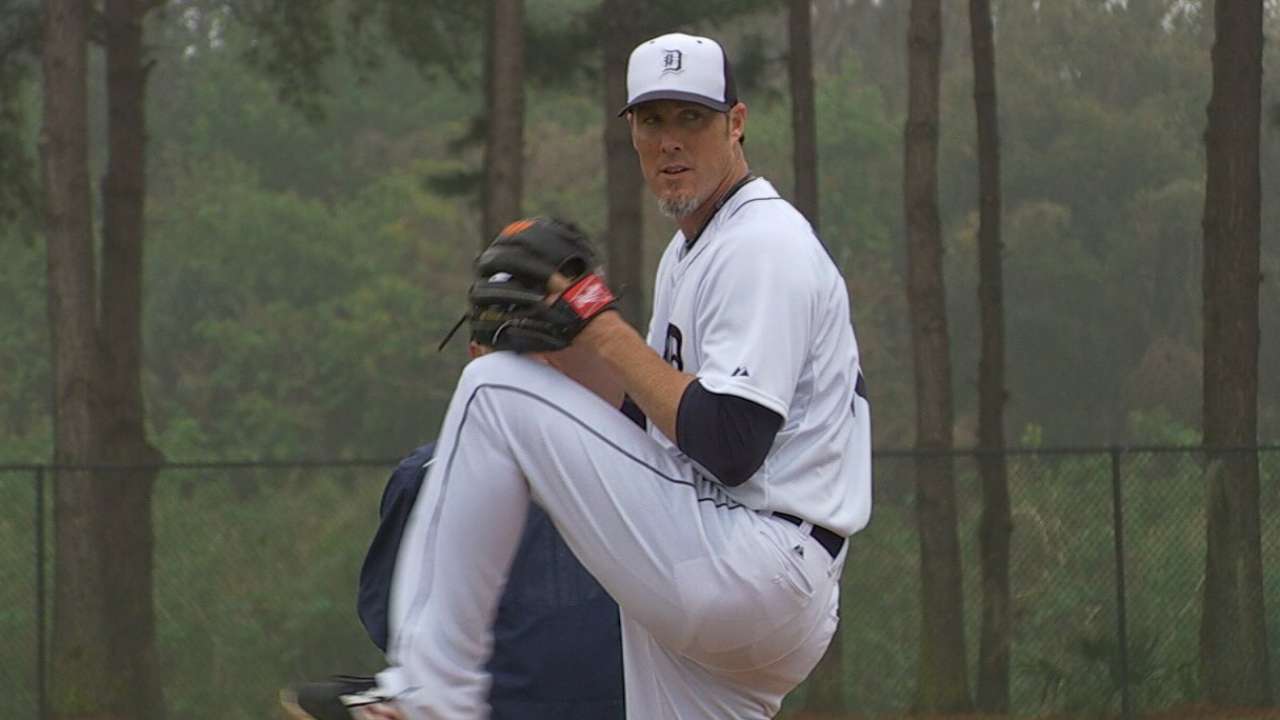 LAKELAND, Fla. -- Joe Nathan wanted another chance at the Phillies. He also wanted a chance to clarify the remarks he made on Thursday after the last time he faced the Phillies.
"I don't know if it came out wrong or whatever, but it was never that I don't care about fans," Nathan said on Saturday. "I think what I said was, 'I don't care what they do. They have the right to do what they want to do.' It's not that I don't care about them as fans, but I don't care how they react. They have a right to react how they want to, so I want to get that cleared up."
Fans booed Nathan on his way off the mound on Thursday, when he gave up five hits in two-thirds of an inning en route to six runs (four earned). When he returned to the mound in Saturday's 5-4 loss to the Phillies, the crowd reaction was muted, more groans than boos, with maybe a few cheers from the large contingent of Philadelphia fans.
Three outs later, the reaction was more positive. And Nathan, except for a walk while still finding his command, had his third clean inning in his last four outings.
"The outing I had last time, getting extended, this is actually really nice to get right back out there," he said.
The original plan was for Nathan to pitch a side session on Saturday. But Nathan, according to manager Brad Ausmus, wanted to pitch in a game.
Nathan said he wanted to get his arm and body used to the quick turnaround of bullpen work. Still, getting an early chance to follow the fallout from Thursday couldn't have hurt.
"This is when I'm fatigued," Nathan said. "I still felt tired from two days ago, throwing 33 pitches. Especially in the early going of spring, this is when you can really build up things, as long as you're feeling OK. When you throw tired and fatigued, you can definitely build arm strength, and even though I kind of felt like I was throwing underwater today, it felt kind of in slow motion out there, I know it's benefiting me more in the long run."
Nathan's fastball, which had registered in the lower 90s on the stadium radar gun this spring, was 88-89 mph on Saturday. His breaking ball was tougher to spot. On the flip side, he induced more swings and misses (two) in fewer pitches (11) than he did in his 33 pitches on Thursday (one).
Both of Saturday's swings and misses came from Grady Sizemore, one off a changeup that Nathan uses rarely, the other off a fastball to end the inning. The first swing-and-miss came with Cord Phelps running; catcher James McCann threw him out at second to erase the five-pitch walk from a batter earlier.
"My best pitch today was a changeup," he said. "I've been working on that really hard to try and get comfortable with it and throw it in the right spots. It's a pitch that I haven't used, so it's something to get comfortable with throwing in a game and then finding the counts and situations to throw it in."
Jason Beck is a reporter for MLB.com. Read Beck's Blog and follow him on Twitter @beckjason. This story was not subject to the approval of Major League Baseball or its clubs.