Owens shows big potential during first spring start
Red Sox top prospect works three hitless innings vs. Pirates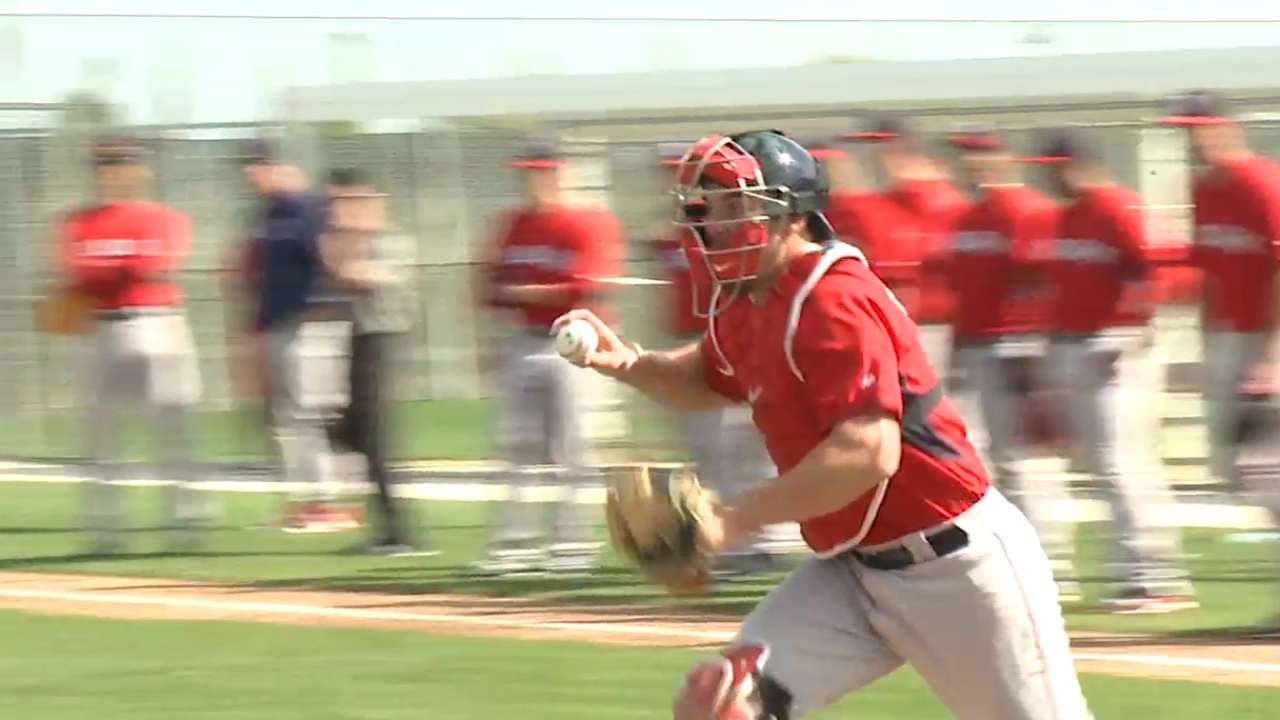 FORT MYERS, Fla. -- Though he endured some uncharacteristic control problems, Red Sox left-hander Henry Owens also flashed his potential on Saturday, in his first Grapefruit League start.
Owens walked three batters but tossed three hitless innings in a 5-2 loss to the Pirates, showing strong offspeed pitches and an ability to work out of trouble.
"He's on such a good developmental path," Red Sox manager John Farrell said. "It's kind of exciting to watch a young guy starting to come into his own."
The 22-year-old,the Red Sox top prospect and No. 20 overall according to MLB.com, is likely to begin this season at Triple-A Pawtucket. But he could be one of the first options to join the rotation if a spot opens, and he showed why on Saturday.
Owens struck out three, getting Pittsburgh's Gregory Polanco twice. He excelled with both his changeup, which he can throw to lefties as well as righties, and his curveball. Farrell complimented how Owens has used the latter pitch throughout the spring, saying it shows tighter, later action than it did a year ago.
"I've been throwing it for strikes early in the count and late in the count and getting strikeouts with it, putting more power behind it, so it's been a good weapon," Owens said.
His main challenge was controlling his delivery in order to throw strikes. Owens made a mechanical adjustment at the start of Spring Training, trying to include what he called "a little hinge" at his waist in order to efficiently load his weight back before bringing it toward home plate. He's still trying to develop the necessary muscle memory.
On Saturday, Owens felt himself rushing his delivery at times, especially with his fastball, and he walked three batters between the second and third innings. Still, he was able to strand the runners and now has held the opposition to two runs over seven innings this spring, with seven strikeouts.
Andrew Simon is a reporter for MLB.com. Follow him on Twitter @AndrewSimonMLB. This story was not subject to the approval of Major League Baseball or its clubs.