Farrell not concerned despite Uehara's struggles
Red Sox closer allowed a run on three hits in one inning vs. Pirates Saturday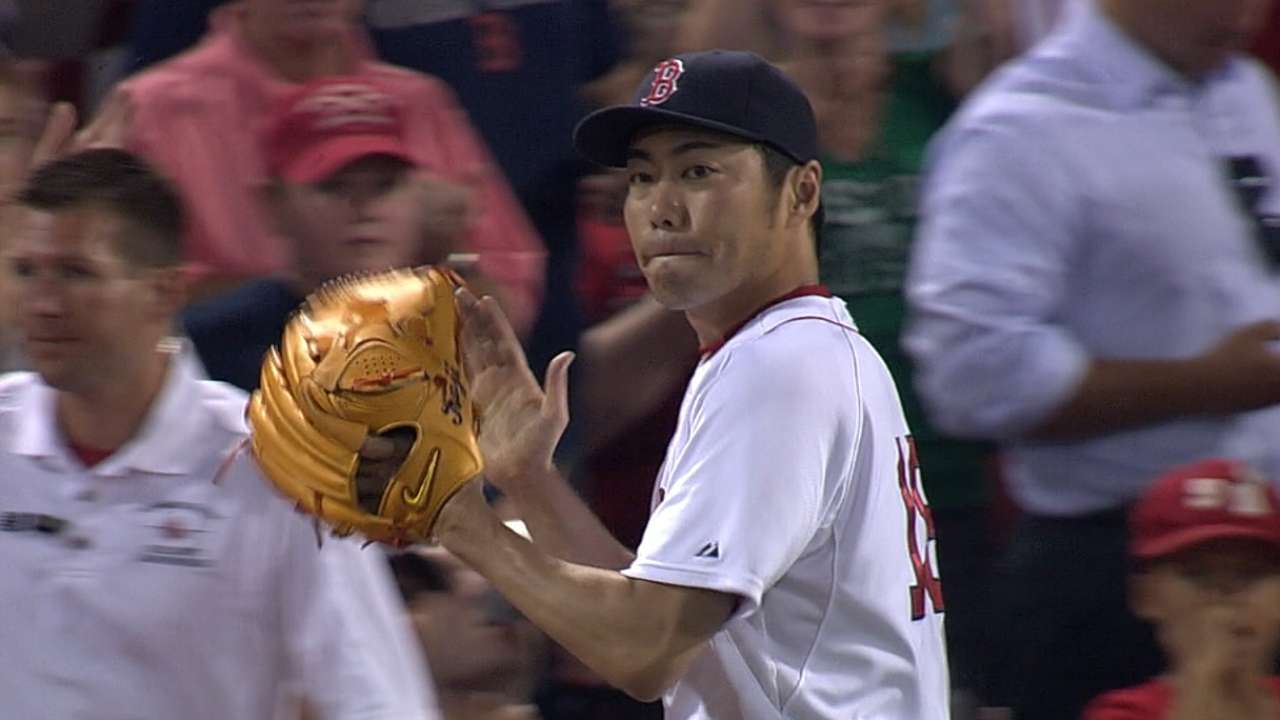 FORT MYERS, Fla. -- Red Sox manager John Farrell said he isn't concerned about closer Koji Uehara, who had a tough outing in Saturday's 5-2 loss to the Pirates at JetBlue Park.
Uehara gave up a run on three hits in his one inning of work and could have allowed more if not for a fine defensive play by Jackie Bradley Jr. In three appearances this spring, the 39-year-old has surrendered seven hits, though he has struck out three without walking a batter.
"He's using his cutter a little bit, probably in some counts that he might not otherwise, when he's particularly going to finish a hitter off, where he's gone to his split so often," Farrell said. "So no concern there. He's just using a third pitch a little bit more here in camp."
Uehara threw only 22 cutters all of last season, according to BrooksBaseball.net, including just four in two-strike counts, when he used the splitter about two-thirds of the time. He saved 26 games and posted a 2.52 ERA, but struggled in August and September. Though he will turn 40 on April 3, the Red Sox still signed him to a two-year, $18 million extension to continue handling the ninth inning.
For his part, Uehara did not seem concerned about his early spring performance when speaking through a translator. This offseason, he completed the same training regimen he has used his whole career, and his goal at this stage is not focused on results.
"Just being healthy enough to make it through the whole season," he said.
Andrew Simon is a reporter for MLB.com. Follow him on Twitter @AndrewSimonMLB. This story was not subject to the approval of Major League Baseball or its clubs.