Duda goes 1-for-4 in spring debut
Cleanup hitter to play first base on Sunday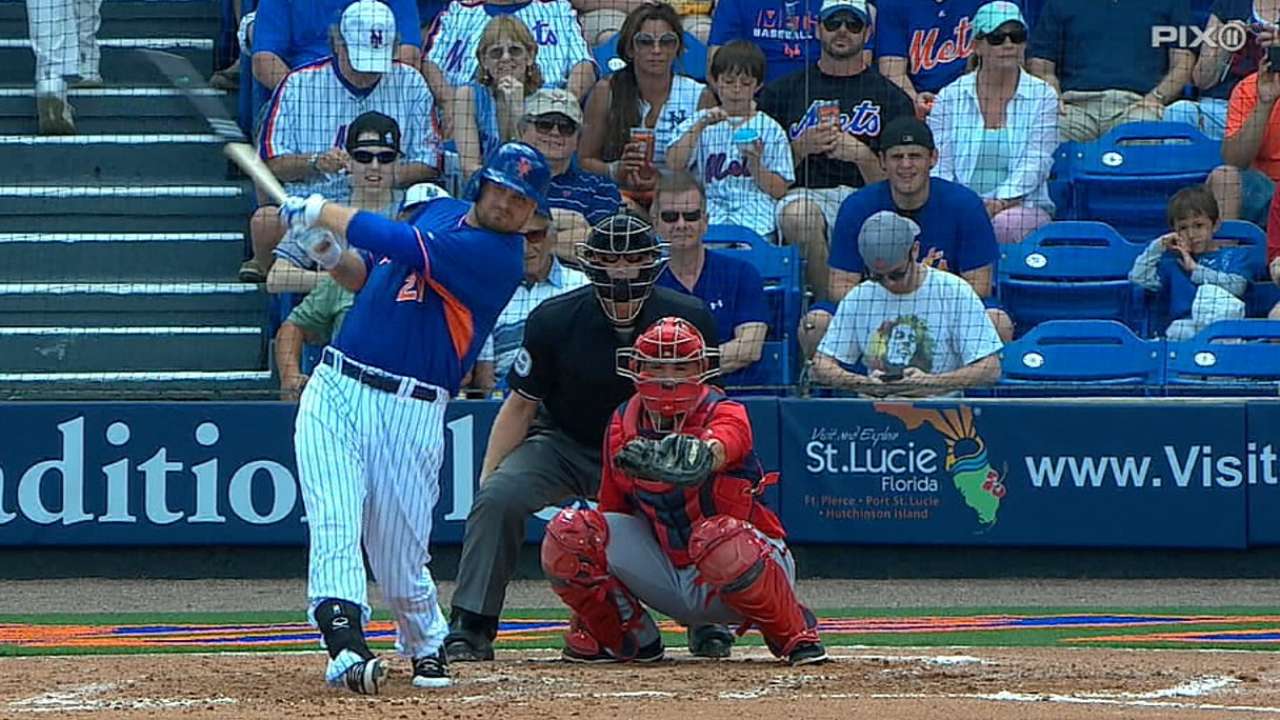 PORT ST. LUCIE, Fla. -- David Wright watched with interest Saturday morning as Lucas Duda parked ball after ball into a picnic area beyond Tradition Field's right-field fence. Duda's batting-practice sessions have long been must-see television in Port St. Lucie, but this one seemed to carry more significance. After straining his left intercostal muscle in the days before camp began, the Mets' cleanup hitter was about to play in his first Grapefruit League game.
Though the main event lacked the fireworks of Duda's pregame session, that was just fine by the Mets. All they wanted was to see Duda come out of his designated-hitter assignment healthy -- which he did, finishing 1-for-4 in a 13-4 win against the Nationals with a single and two strikeouts.
"It felt good," Duda said. "My timing's a little off, but, for the most part, my body feels great. I'm happy with what happened."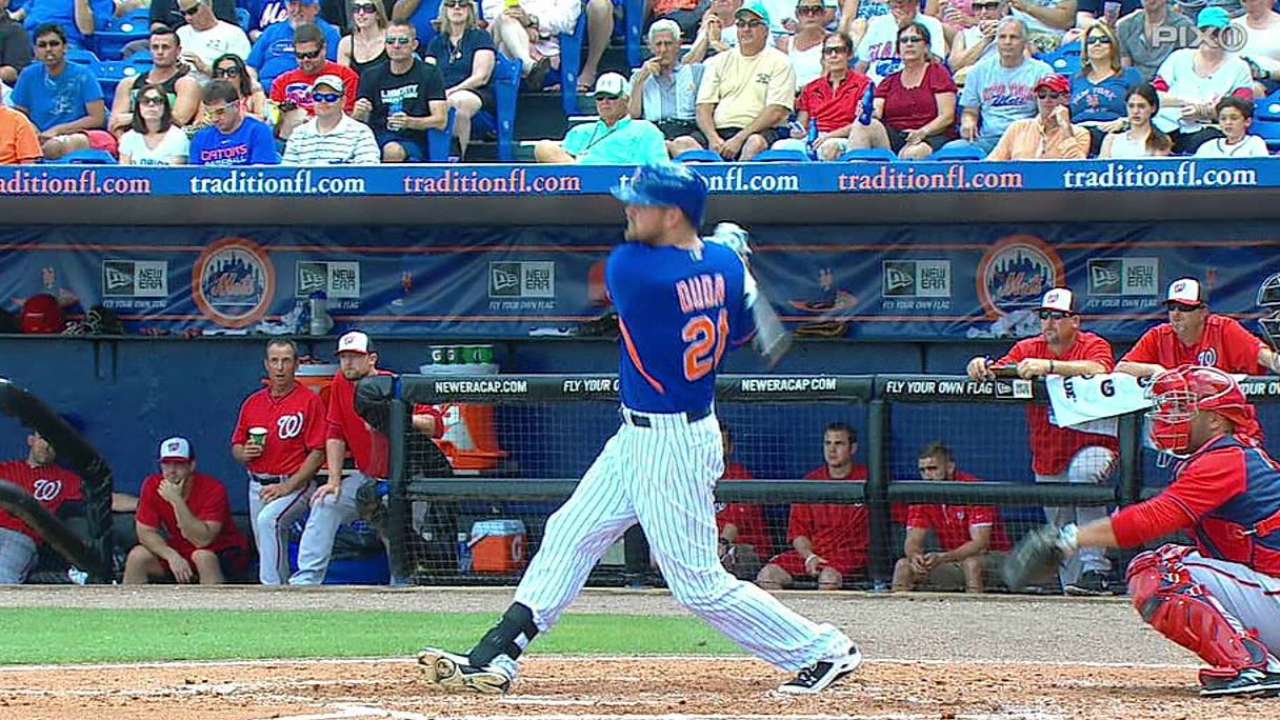 Though Duda's injury kept him limited for approximately one month, the fact that it happened so early in camp gave him plenty of time to heal completely. Duda, who will make his debut at first base Sunday after keeping his glove stashed in his locker against the Nationals, estimated that he will need about two weeks to sharpen his timing at the plate. That should give him more than enough time to be ready by Opening Day.
"We've got to get him at-bats," manager Terry Collins said. "We've got to get him ready because he's a big part of the offense."
Duda, 29, is coming off of a season in which he hit a career-high 30 home runs with 92 RBIs. Saturday, he hit cleanup, where he should spend most of his time this summer. But Duda also must prove he can improve upon his .516 OPS against left-handed pitchers, if he wants to avoid a platoon situation.
In his lone at-bat against a left-hander Saturday, Duda worked the count full before striking out swinging.
"It's a matter of making him feel comfortable," Collins said. "But we've got plenty of time."
Anthony DiComo is a reporter for MLB.com. Follow him on Twitter @AnthonyDicomo. This story was not subject to the approval of Major League Baseball or its clubs.