Tigers-Yankees pits brother vs. brother
Andrew and Austin Romine share big league field for the first time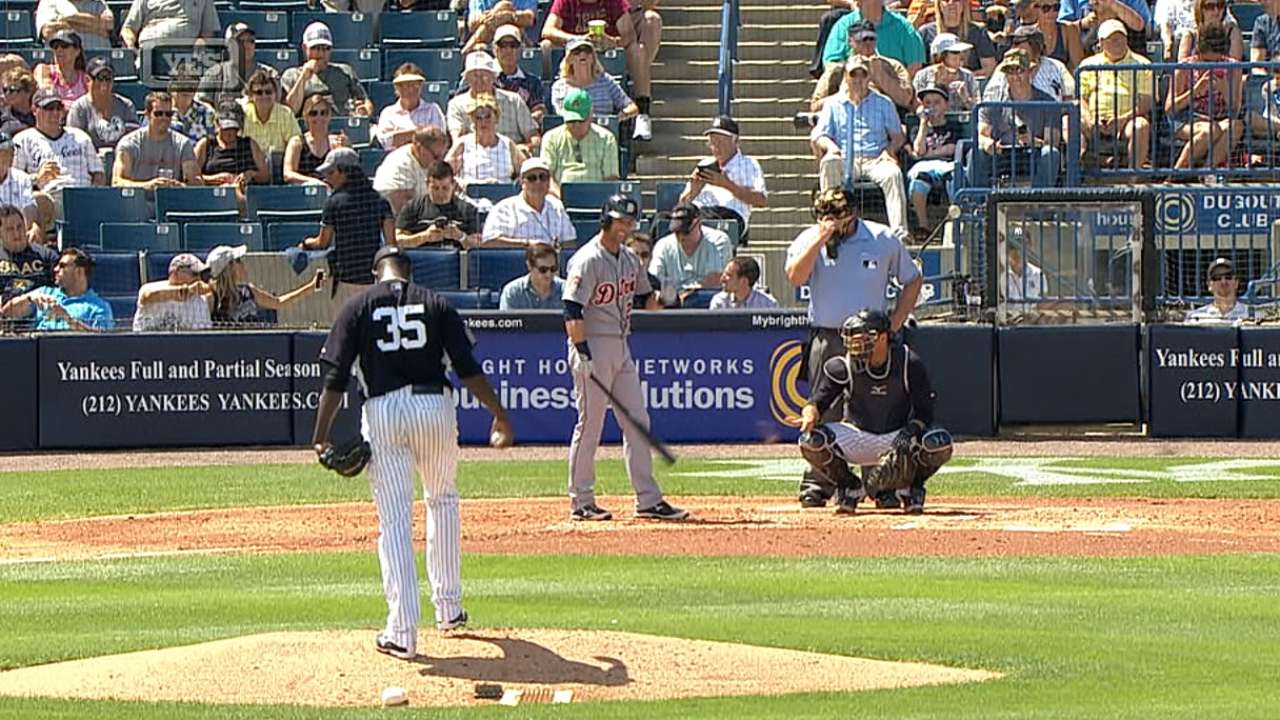 TAMPA, Fla. -- Andrew Romine and Austin Romine spent one year as teammates on their high school baseball team. They shared the field once in the Arizona Fall League, too. But Saturday was a first for the Romine brothers.
For the first time, the Romines played in the same game as members of a Major League team in the Yankees' 4-1 split-squad win over the Tigers at George M. Steinbrenner Field. Andrew went 0-for-1 with a walk while playing left field for Detroit, and Austin finished 1-for-3 as New York's starting catcher.
"It was fun," Austin said. "It was really fun."
Andrew walked to the plate and patted his brother on the back before his first plate appearance. But each Romine had a slightly different story about what was said when Andrew stepped up to the plate in the third inning.
According to Andrew, 29, all he said was, "Hi."
"When I got in the box, he was still talking," Andrew said. "And I told him, 'All right, that's enough, stop talking. Get out of my head.'"
According to Austin, 26, what Andrew actually said was, "Hi, little brother."
"You're going to put me down like that?" Austin said afterward. "I think he politely told me to shut up one time. Hey man, if I can get in your head like that, you're closer to getting out than getting a hit."
Andrew actually drew a walk in that at-bat, becoming the only player to get on base during Yankees starter Michael Pineda's three innings of work. But Andrew was quickly picked off by Pineda and caught in a rundown.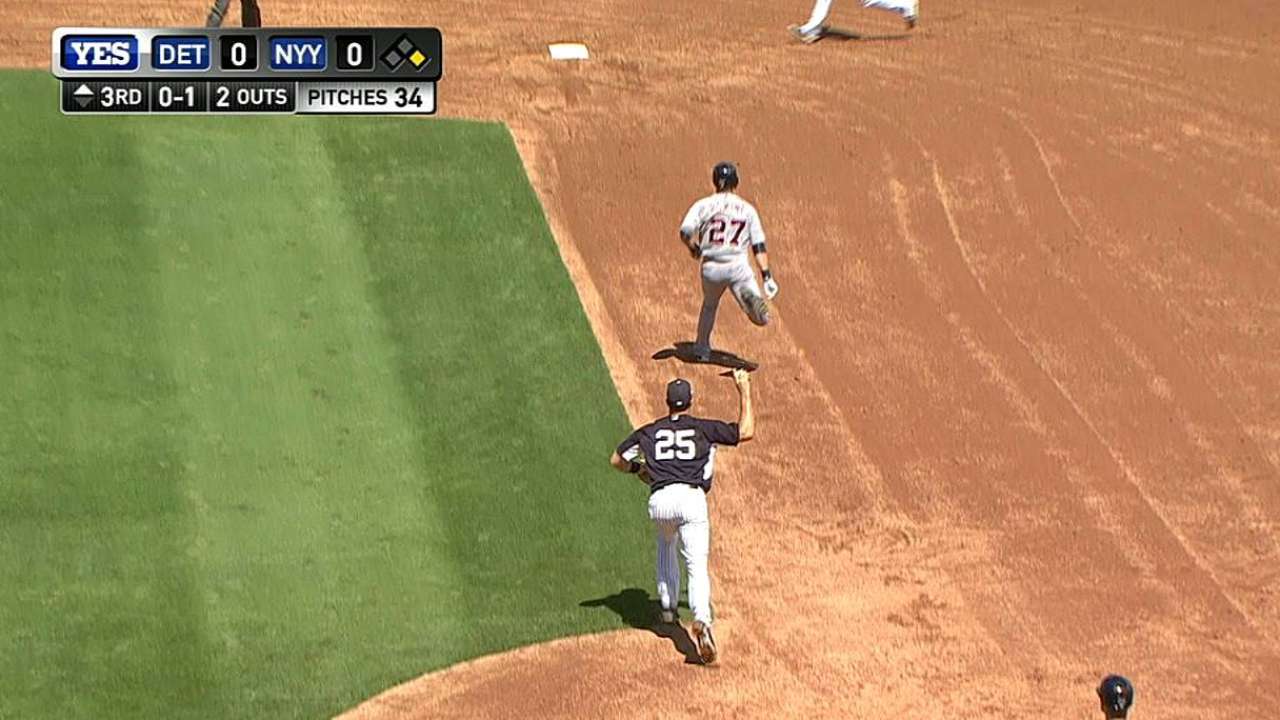 Austin was a little upset about the play, but not because he wanted to see his big brother get to second base.
"I wanted him to go so I could throw him out and I could rag him for it," Austin said. "He's got the bragging rights right now because he stole twice against me in the Fall League. I was itching for him to go, but [bullpen coach Gary] Tuck saw something and called a pick. I was just like, 'Tuck, come on!'"
"It was a good experience. I had a blast with it," Austin added. "Not many people get to play with their brother at this kind of level."
Adam Berry is a reporter for MLB.com. Follow him on Twitter at @adamdberry. This story was not subject to the approval of Major League Baseball or its clubs.