Healthy, refreshed Napoli ready to swing big bat
First baseman had offseason surgery to cure chronic sleep apnea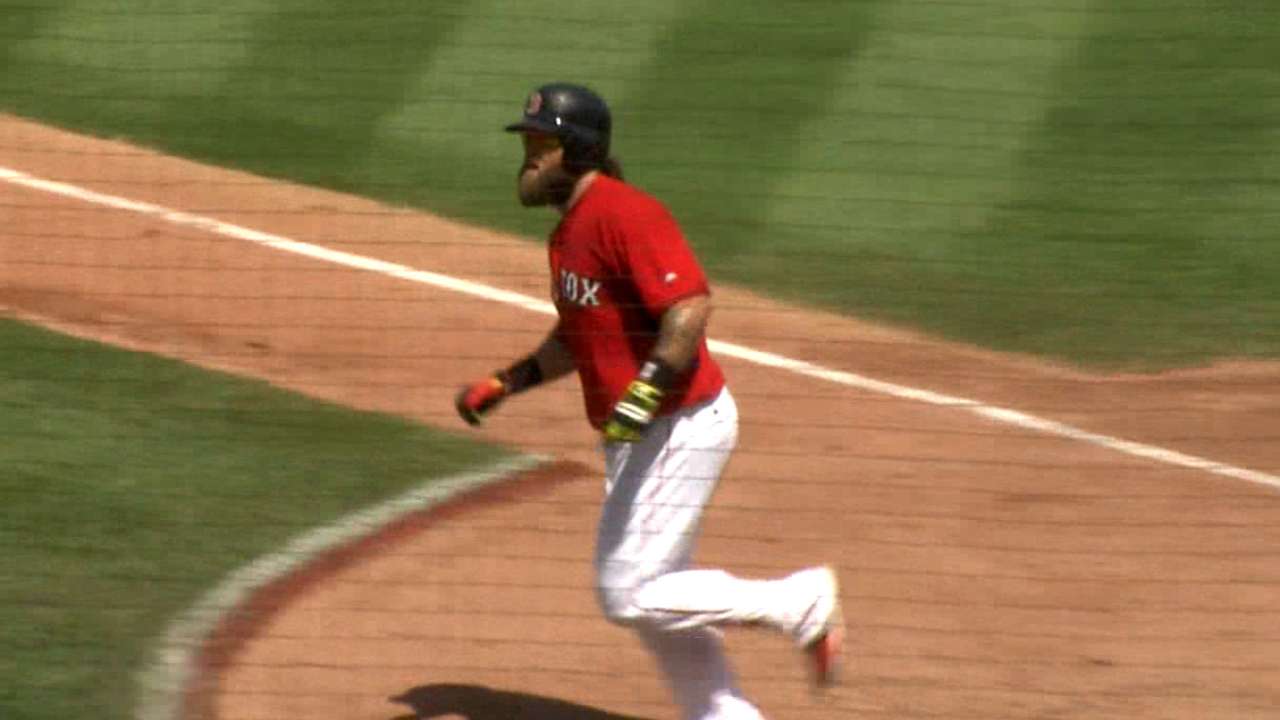 FORT MYERS, Fla. -- Mike Napoli is feeling healthy, and it paid dividends on Saturday.
Napoli cranked a pair of long home runs over JetBlue Park's Green Monster in the Red Sox 5-2 loss to the Pirates, making him 7-for-15 in Grapefruit League play. The bombs were his first of the spring, and it may not be a coincidence that Napoli's bat is clicking following offseason surgery to cure his chronic sleep apnea.
"He looks fresh," Red Sox manager John Farrell said. "He looks more energetic, and I think it's directly related to the procedure in the offseason."
Napoli said in December that the condition seriously affected his sleep, preventing him from reaching REM and experiencing dreams. After having the surgery, which cleared his airway but kept him in the ICU for two days, he finally was able to enjoy a full night's sleep.
"I feel a lot better, but I've still got to come in here and do my work and go through the process," he said after Saturday's game. "My days have been better. I have a lot more energy, being able to work out a lot more. Things are going good."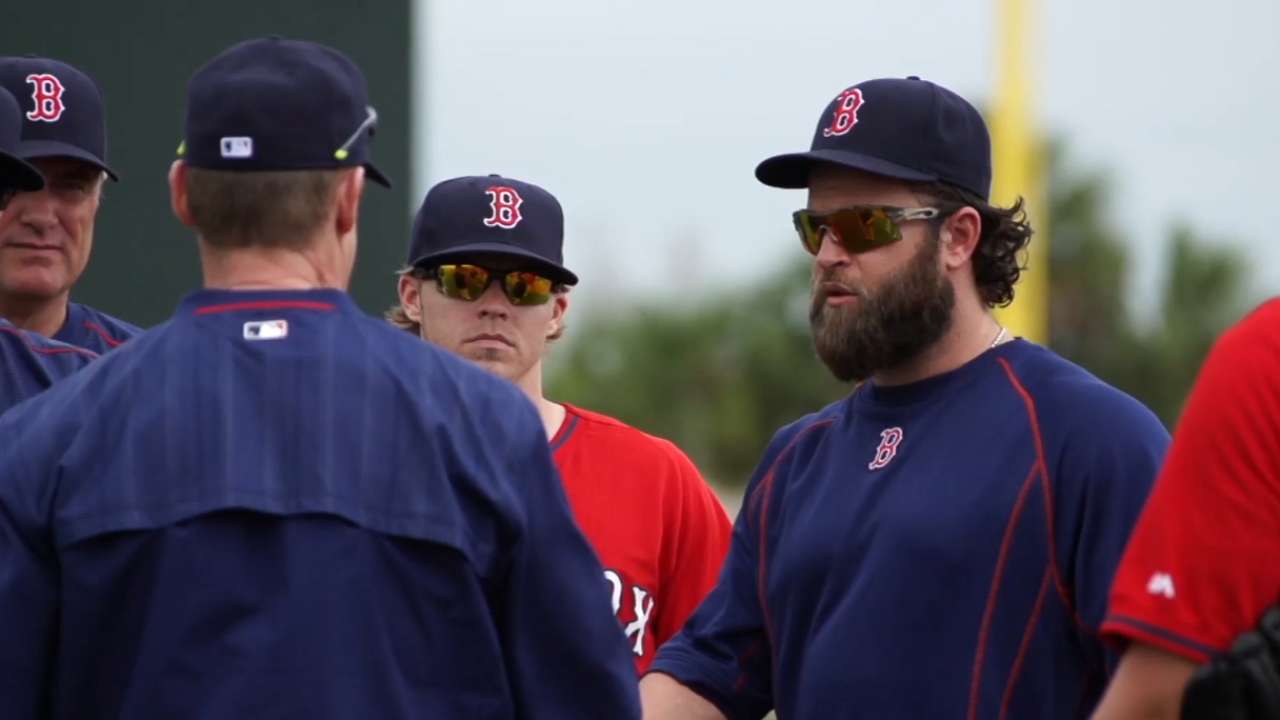 Despite the sleep apnea and various other physical hindrances, Napoli managed to hit .248/.370/.419 in 119 games last season, with 17 homers and 55 RBIs. But his slugging percentage declined 63 points from 2013, when he went deep 23 times, his sixth straight year with at least 20.
The 33-year-old first baseman looked as good as ever against Pirates starter Gerrit Cole, a hard-throwing 24-year-old who struck out a batter per inning last season. Napoli turned on both a hanging breaking ball and a fastball from Cole, launching both over the high left-field wall with room to spare.
"I was banged up last year, too," Napoli said. "I was dealing with my toe and my finger. I had some back issues going on. I had a lot of things going on last year. But overall, I'm healthy. I've got energy. I'm sleeping at night. It's totally different, the way I feel now to how I did before."
Andrew Simon is a reporter for MLB.com. Follow him on Twitter @AndrewSimonMLB. This story was not subject to the approval of Major League Baseball or its clubs.