Wandy's success doesn't make decisions easier for Braves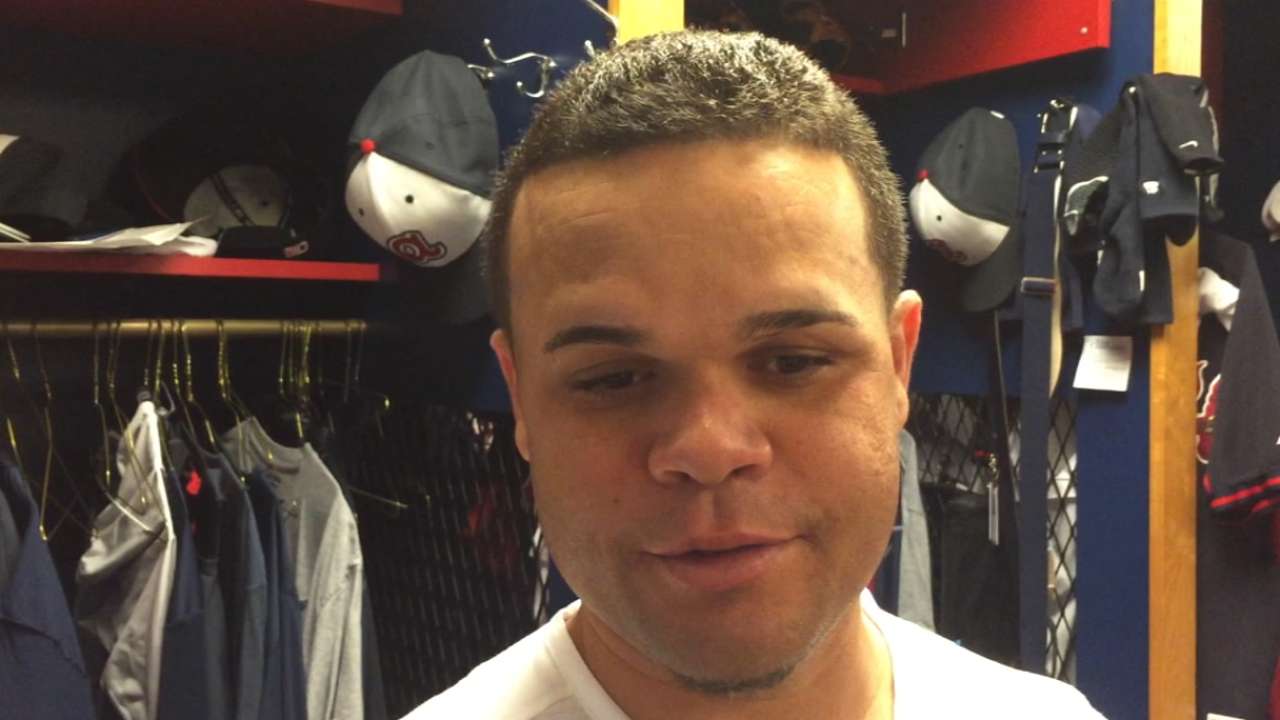 LAKE BUENA VISTA, Fla. -- Veteran left-hander Wandy Rodriguez has pitched effectively enough to position himself for one of the two vacant spots in Atlanta's rotation, but his success during the early part of the Grapefruit League slate has not erased concerns about his recent medical history.
Despite the fact that Rodriguez, 36, reportedly failed a physical with the Phillies in December, the Braves signed him to a Minor League contract that provides a $2 million guarantee if he makes the Major League roster.
Though the need for a starting pitcher increased thanks to Mike Foltynewicz's recent struggles and the lingering discomfort in Mike Minor's left shoulder, the Braves have to decide whether it is worth taking that $2 million gamble on Rodriguez, who has made just 18 starts over the past two years.
Rodriguez has looked healthy while surrendering just one earned run over eight innings through his first three Grapefruit League starts. He allowed two singles and escaped a bases-loaded jam in the second inning en route to completing four scoreless innings in the Braves' 6-5 win over the Astros on Saturday night at Champion Stadium.
"He's healthy and a left-hander that knows how to pitch a little bit," manager Fredi Gonzalez said. "He did have bases loaded there and he didn't give in, so that was good to see. We'll keep extending him, maybe next time go five or six innings and then just keep going in that direction."
With Minor destined to begin the season on the disabled list, the Braves have two available rotation spots. Eric Stults seems to be in good position to fill one of those voids. The other could be claimed by Rodriguez, Foltynewicz or Cody Martin.
Foltynewicz's candidacy has weakened, as he has looked more like a thrower than a pitcher through his first two outings. This has at least opened the door for Martin, who has not allowed a run through his five Grapefruit League innings.
But Rodriguez's experience gives him an edge over Martin, who has never pitched in the Majors.
But with the possibility that Minor could return by late April, the Braves have to question whether they want to pay Rodriguez $2 million to potentially be a part of their rotation for just a few weeks. This decision will also factor in the fact that Rodriguez missed the final four months of the 2013 season with a left elbow ailment and was released by the Pirates after battling discomfort in his right knee through the first six weeks of the 2014 campaign.
Thus the Braves will likely remain in contact with clubs that have expressed interest in Rodriguez. But at the same time, they will have to wonder whether this recent success is an indication that he might be able to prove healthy and productive throughout the upcoming season.
Mark Bowman is a reporter for MLB.com. This story was not subject to the approval of Major League Baseball or its clubs.