MLB.com Columnist
Phil Rogers
Duda's power key for Mets this season
New York hopes first baseman can duplicate success of 30-homer year in '14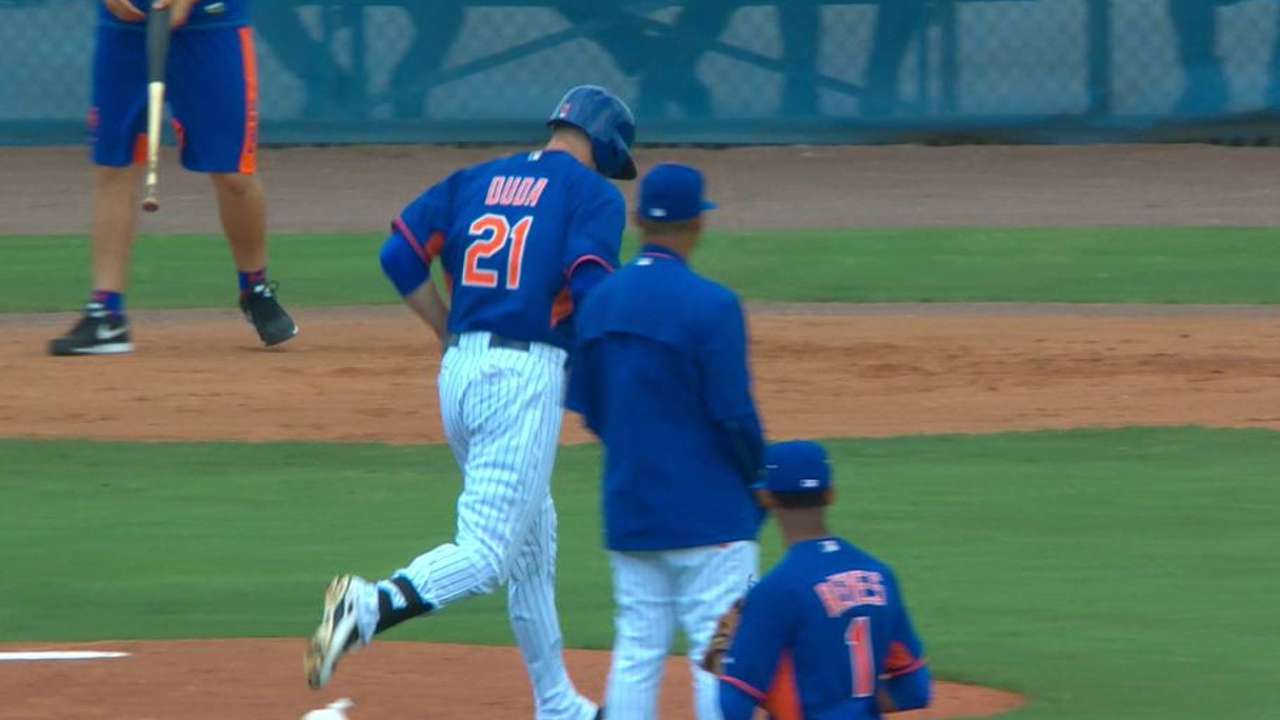 PORT ST. LUCIE, Fla. -- Seventeen players have hit 30-plus home runs in a season for the Mets, and none reached the milestone in a more dramatic fashion than Lucas Duda.
He hit the last pitch he saw in 2014, a belt-high challenge from Astros rookie Mike Foltynewicz, far beyond the right-center-field wall at Citi Field, putting an exclamation mark on his breakout season. His emergence hasn't been studied nearly as closely as other situations with the Mets -- the lack of an elite shortstop, for instance -- but will be a major factor in whether the Mets can ride their young pitching into postseason contention.
Will he be just another Bernard Gilkey, Cliff Floyd or Ike Davis, with one big home run season, or will he provide lasting power and production like a Carlos Delgado or Howard Johnson? That's a huge question for a franchise searching to turn its middle of the lineup into a force to be feared as much as its pitching staff, which has Matt Harvey, Jacob deGrom and Zack Wheeler.
If Duda can take his success last season and add onto it, the Mets will have a treasure in an era when power hitters are scarce at every level.
Duda, slowed by a strained right oblique at the start of camp, made his Grapefruit League debut on Saturday, serving as the designated hitter. He put on a show in batting practice before lining a hard single to right-center field in his second at-bat. The ball seemed to knock Nationals second baseman Dan Uggla backward when it bounced off his glove.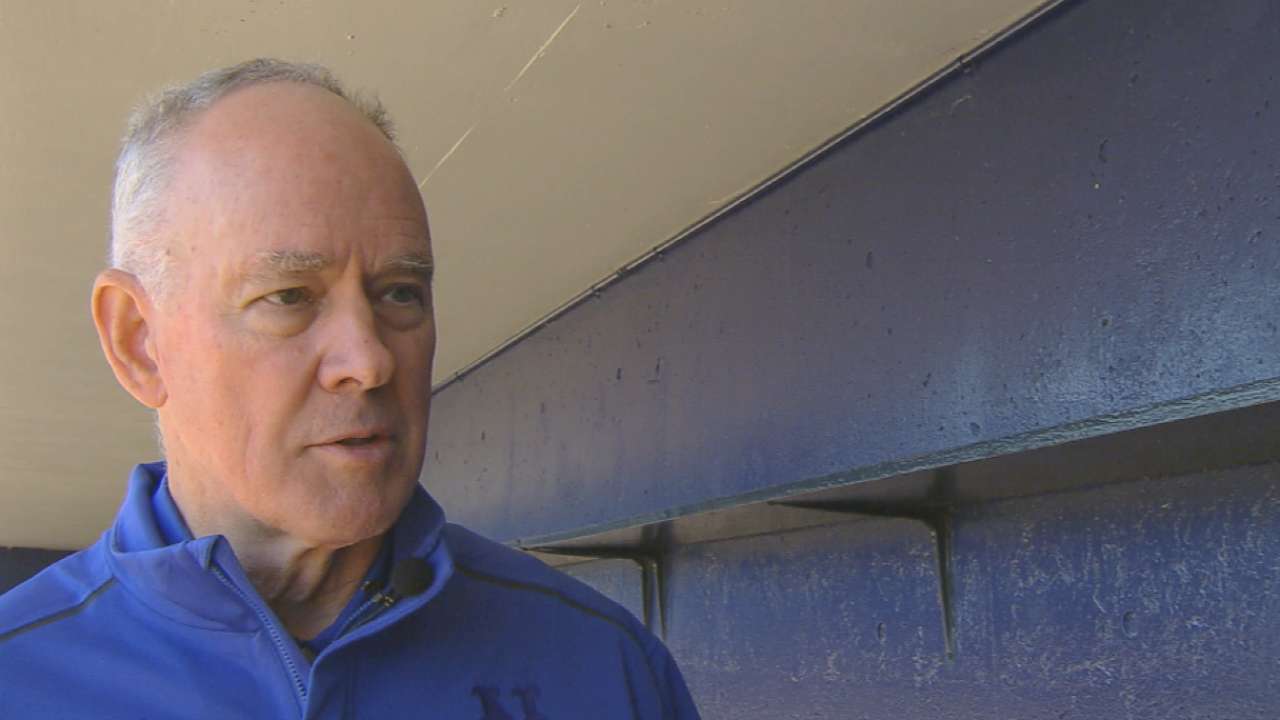 "I'll put [Duda] against anybody as far as pure power,'' David Wright said. "His batting practice reminds me of Josh Hamilton's Home Run Derby. It's amazing watching him take batting practice. Just today, he's putting balls off the picnic [area] in right field, against the wind. That's no joke. It's nice to have him healthy. His timing's good. He almost took Dan Uggla into center field with him on that line drive.''
Michael Cuddyer, who left the Rockies to sign a two-year contract with the Mets, is gaining an appreciation for Duda this spring.
"I was impressed watching him last year,'' Cuddyer said. "Even though he's been hurt, watching him in BP, I''m impressed with the way he swings the bat. He gets after it. He doesn't just feel for it through the zone. He attacks the zone. Being a guy who is 6-4, 200-hundred-whatever pounds, he should. It's good to see him realize that, recognize that, recognize the type of hitter he is and treat it accordingly.''
Duda got to the Major Leagues in 2010 and enters his fifth full season with the Mets. But it seems only recently that have both he and the Mets gained a clear understanding about where he fits.
Duda often seemed miscast as an outfielder, but most often played on the corners until the middle of last season. His path to first base was blocked by another left-handed hitter, Davis, who had been the Mets' first-round Draft pick in 2008, a year after Duda had been picked in the seventh round from the University of Southern California. General Manager Sandy Alderson cleared a path for Duda by trading Davis to the Pirates last April in the third week of the season.
"I think I'm just a little bit more comfortable at first base,'' said Duda, who last year hit .253 with a team-high 92 RBIs. "I feel like I can help the team out better defensively. Just the comfort level and being able to play every day are big factors [that helped me].''
Cuddyer can relate. He was drafted as a shortstop and moved all over the field for Minnesota before Ron Gardenhire made him his regular right fielder in 2006. He had hit .263 with 12 homers, 42 RBIs and a .752 OPS in 470 plate appearances in 2005, and improved to .284 with 24 homers, 109 RBIs and an .867 OPS in 635 plate appearances the following year.
"It's nice to know you're going to play,'' Cuddyer said. "For a lot of guys, having that one position, knowing you're going to go out and play that one position every day, it makes you realize whether you go 0-for-4 or 4-for-4, you're going to play the next day. 'This is my spot, this is my position.' …
"What that allows you to do is have better days, because you're not putting pressure on yourself. I think that helped in his case. He knew that no matter if he's swinging well or swinging bad, first base is his spot. I think the trade with Ike Davis allowed him to realize that and recognize that, and that's when you saw him take off.''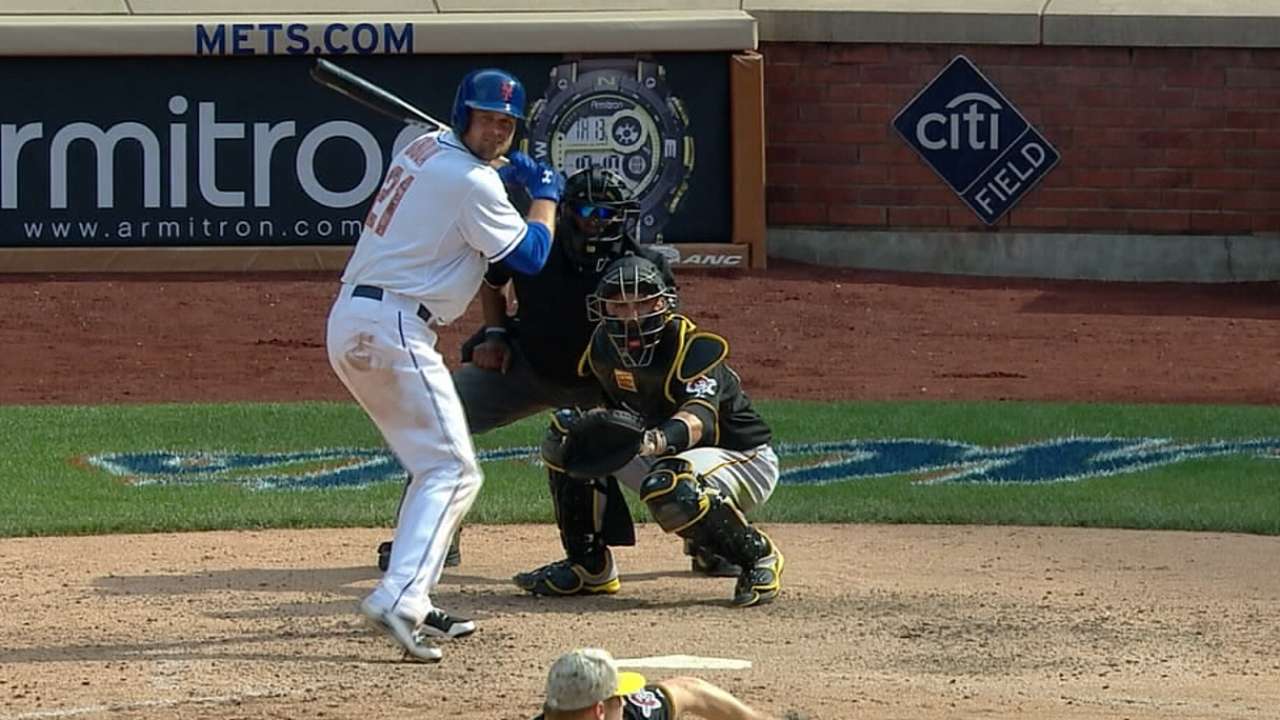 Duda was a bigger resource for the Mets than you might realize last season. When adjusting totals for park effects, Duda was the sixth-most productive first baseman in the Major Leagues in 2014, behind only Jose Abreu, Anthony Rizzo, Edwin Encarnacion, Miguel Cabrera and Freddie Freeman. His 136 rating in FanGraphs' wRC+ (weighted runs created-plus) is ahead of Carlos Santana (131), Adrian Gonzalez (128), Adam LaRoche (127) and Albert Pujols (124).
That's great company to keep.
Duda is working with Kevin Long, the Mets' new hitting instructor, to clear what may be the last hurdle between him and a long run of 600-700 plate appearance seasons. He does most of his damage against right-handed pitchers, and that platoon differential was certainly evident last season (.915 OPS vs. RHP, .516 OPS vs. LHP).
As the Yankees' hitting coach, Long helped Curtis Granderson improve his production against left-handed pitchers after the Tigers traded him. Don't be surprised if that success is repeated with Duda.
"Curtis, first of all, is an unbelievable hitter and baseball player,'' said Duda, 29. "As for approach to lefties, Kevin and I are working on a little direction, also what to expect in different situations, knowing the pitcher, doing your homework. I do that, but it can always be more in depth. Kevin is an unbelievable hitting coach. He's always positive. Working with [Mets assistant hitting coach] Pat [Roessler] as well, I feel I will improve against lefties this year.''
While Duda was emerging as a force in 2014, Wright battled shoulder injuries that contributed to his hitting a career-low eight home runs. His three-run blast to center field off Tanner Roark Saturday made it the kind of day when a Mets fan could dream of having All-Stars at both infield corners.
"The good thing coming into this spring is I haven't had any questions in my mind about my health,'' Wright said. "I've put in a lot of work, and a lot of people have put in a lot of work for me to get healthy this offseason. It's nice to come out full-go, no limitations, no restrictions. … It feels good to go out there and feel normal as far as routine.''
With Harvey healthy and working alongside deGrom, Wheeler, Jon Niese and Bartolo Colon -- and with Noah Syndergaard and Steven Matz in the wings -- it's time to take the Mets seriously.
"I think any Spring Training, there's obviously excitement, but there's a bit more in this one,'' Duda said. "I feel like guys are really believing that we can compete, as opposed to other years. It's been a fun spring so far, and I'm really looking forward to the season.''
Phil Rogers is a columnist for MLB.com. This story was not subject to the approval of Major League Baseball or its clubs.