Andrelton, Wandy pave the way for Braves' win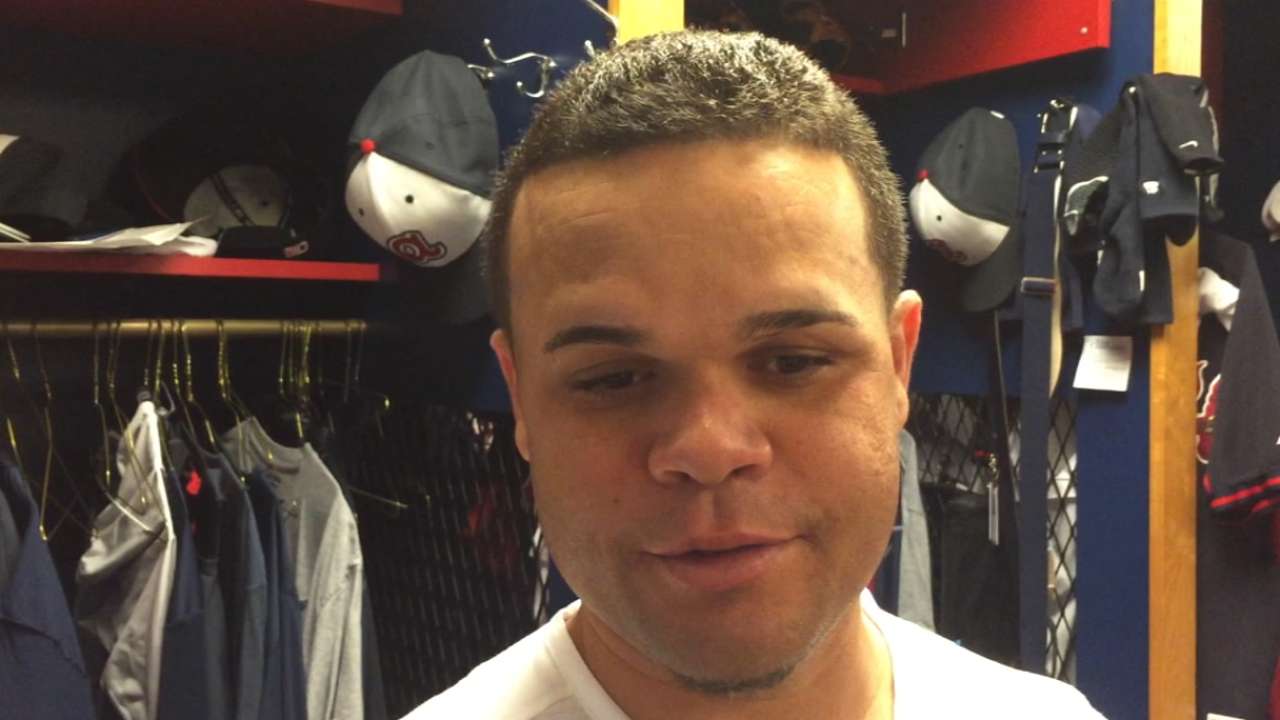 LAKE BUENA VISTA, Fla. -- Atlanta shortstop Andrelton Simmons recorded three hits, including his first home run of the spring, and Wandy Rodriguez produced four solid innings for the Braves, who topped the Astros, 6-5, on Saturday night at Champion Stadium.
Simmons, who arrived in camp with a strained left oblique, showed no signs that he was playing in just his third game of the spring. The Gold Glove winner singled during a two-run first inning off Houston starter Collin McHugh and came through again in the fifth inning, when he drilled a Tony Sipp pitch halfway up the left-field berm for a homer.
Rodriguez enhanced his bid for a spot in Atlanta's rotation by surrendering just two hits over four scoreless innings.
The Astros' offense was quiet until Jose Altuve sparked a three-run fifth inning with an RBI single against Chien-Ming Wang, plating Jonathan Villar, who'd tripled.
Villar later exited the game after being hit by a pitch by Brady Feigl.
The Braves' Christian Bethancourt delivered a deep sacrifice fly in the first inning and produced a two-run double in the three-run third. Eric Young Jr. provided leadoff singles in both the first and third innings against McHugh, who allowed five earned runs and six hits in just 2 1/3 innings.
Evan Gattis and Jon Singleton hit RBI singles off Wang, who retired just one of the seven batters he faced. Gattis, who was traded from the Braves to the Astros in January, received a rousing ovation before each of his three plate appearances. He struck out in the first inning and popped out in the third.
Brett Phillips brought the Astros within a run with a solo homer in the ninth.
Up next: Likely Opening Day starter Julio Teheran will attempt to complete four innings when the Braves host the Blue Jays on Sunday at 1:05 p.m. ET. Freddie Freeman is expected to be in the lineup against Blue Jays starter Marco Estrada.
Mark Bowman is a reporter for MLB.com. This story was not subject to the approval of Major League Baseball or its clubs.