Marlins see Hechavarria's steady improvement on offense
Hope to utilize shortstop's speed in No. 8 slot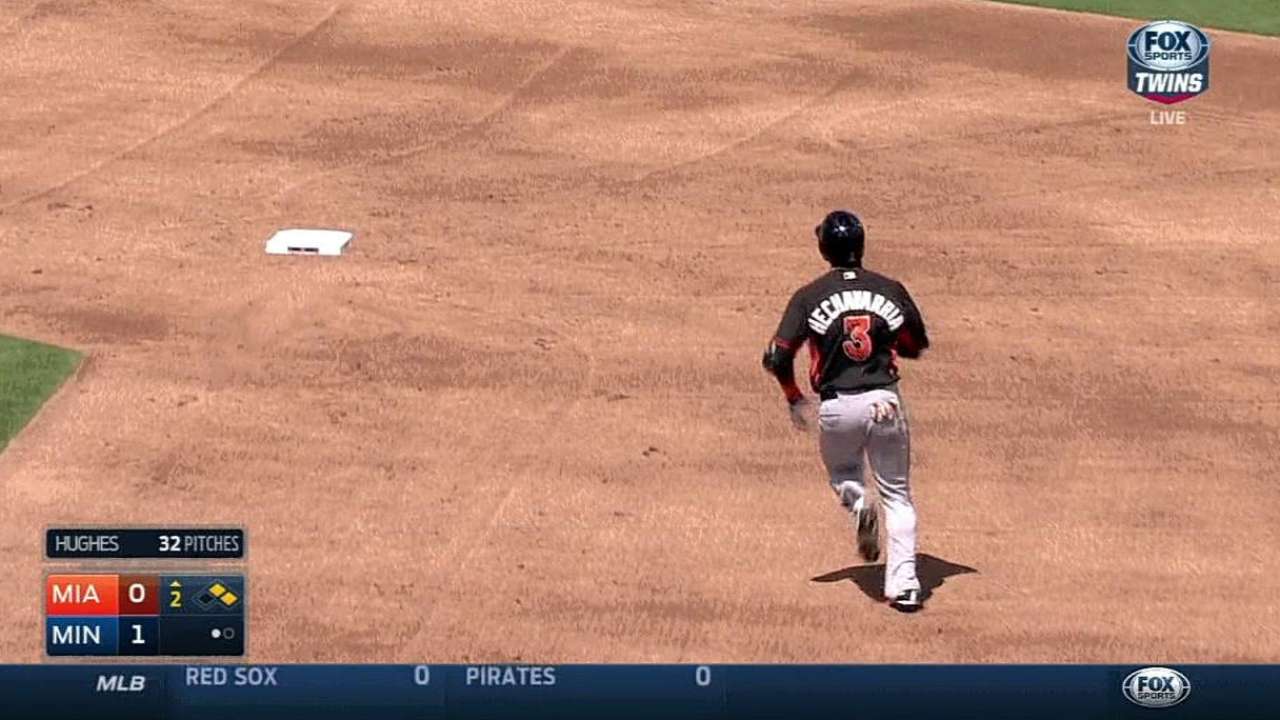 VIERA, Fla. -- The Marlins see Adeiny Hechavarria as much more than a flashy defensive shortstop. The organization believes the 25-year-old is making steady progress at the plate, and he is a potential speed threat on the bases.
For Hechavarria, it's a matter of putting his whole game together.
"He means so much to our team defensively," manager Mike Redmond said. "But he can hit, too. He's gotten better. He's worked hard at it, and he can run, which is another aspect to his game that we really haven't been able to tap into yet, partly because he hits where he hits, down at the bottom of the order."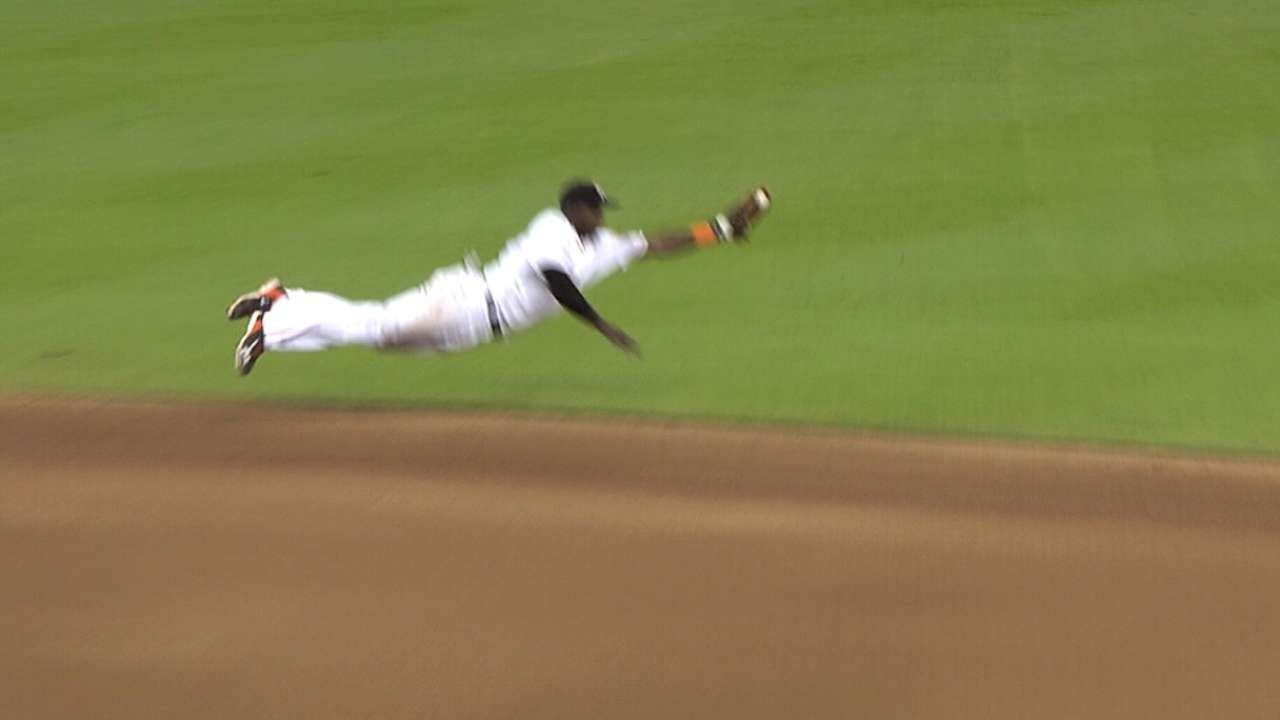 Hechavarria projects to bat eighth, a tough spot because he's in front of the pitcher. But if he can improve his on-base percentage, he gives Miami a speed threat for when the lineup flips over.
Dee Gordon, who paced the Majors in steals with 64 last year, is expected to lead off, followed by Christian Yelich, who paced the Marlins in steals with 21 in '14.
If the lineup clicks as the club hopes, three speedy players could set the table for slugger Giancarlo Stanton.
"Now, potentially, you think about Hech, Dee, and Yeli coming up before the big boy," Redmond said. "I like the chances that we're going to have some speed on the bases when Stanton hits. That's going to be fun."
Hechavarria enters his third season with the Marlins after he was acquired from the Blue Jays in November 2012.
In 2013, his first full big league season, Hechavarria batted .227 with a .267 on-base percentage in a team-high 543 at-bats.
Hechavarria improved his numbers to .276/.308/.356 last season.
"It's been a steady climb," Redmond said. "The first year was a good year for him in terms of him getting as many at-bats as he did."
Hechavarria was a Gold Glove finalist last year. And this spring, he missed a week because of a sore right shoulder. He led off on Saturday against the Nationals at Space Coast Stadium.
The plan is for him to play again Sunday against the Tigers at Roger Dean Stadium.
"He didn't really miss a whole lot in terms of at-bats," Redmond said. "He had been swinging in the back fields and in simulated games. But he's back."
Joe Frisaro is a reporter for MLB.com. He writes a blog, called The Fish Pond. Follow him on Twitter @JoeFrisaro. This story was not subject to the approval of Major League Baseball or its clubs.