D-Train's impact on South Florida will never be forgotten
Dynamic left-hander burst onto scene in 2003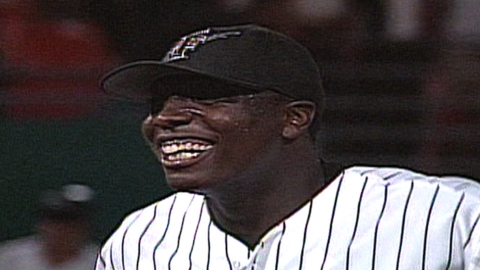 VIERA, Fla. -- From 2003-07, D-Train mania steamrolled through South Florida, and Marlins fans got caught up in the excitement. Dontrelle Willis brought a persona that was contagious.
In his five-year Marlins tenure, Willis was a two-time All-Star, the National League Rookie of the Year and World Series champion in 2003. But at age 32, a nagging neck injury hindered his comeback effort with the Brewers, and on Friday, he announced his retirement.
The lefty's legacy in South Florida remains lasting.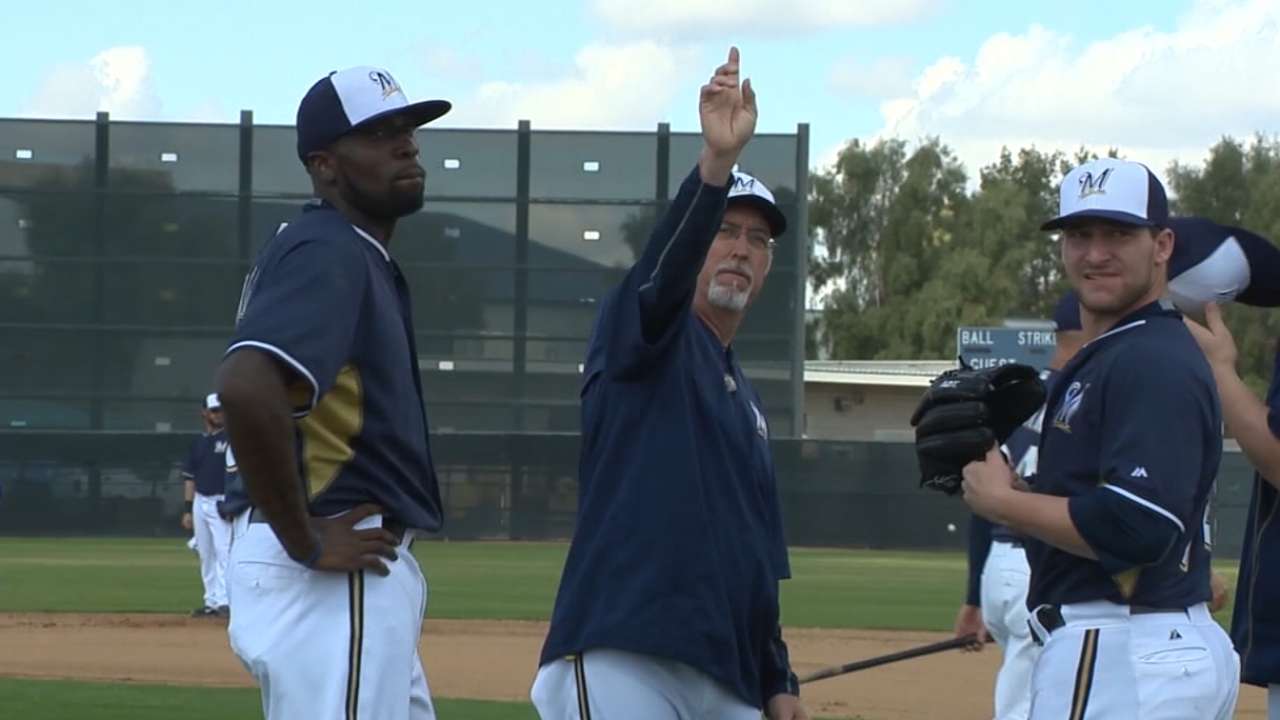 "It was unbelievable," Marlins assistant hitting coach Lenny Harris, a former teammate of Willis, said. "It reminded me a little of Fernando Valenzuela when he pitched in L.A. The people were already in the parking lot. That's what it reminded me of when Dontrelle was starting. The parking lot was packed. People were wearing his jersey. It was good to see."
When Willis broke onto the big league scene in May 2003, he was an energizing lefty with a high leg kick and a wide smile. Immediately, No. 35 Willis jerseys were big sellers.
"He was always a motivator," Harris said. "He was like, 'Man, let's win today!' Let's get these guys!' Even when he pitched, he was the same way. Everybody is not like that. Dontrelle played his cards well. You never had a dull moment with him."
In his Marlins tenure, Willis set the franchise single-season wins record (22 in '05) and his 15 complete games are also a club mark. He is second in total wins, career innings pitched and innings pitched in a season and third in strikeouts.
"He brought it every day," Harris said. "When he didn't pitch, he still had energy. He motivated everybody. He always pumped the whole team up. You don't have a lot of guys like that today. Dontrelle was always known as a motivator, always in high spirits, kept people up. He was awesome in the '03 year."
There were so many heroes for the Marlins in 2003. Josh Beckett was the postseason star. Mike Lowell was the consistent run producer. Miguel Cabrera made a tremendous impact when he was brought up in June at age 20.
But, chances are, without Willis' immediate impact on a team that had been as many as 10 games under .500 in May, the Marlins don't have their magical championship season.
"What a great guy," Harris said. "What a great person he was on this ballclub. Always cheerful. Always had positive things to say. He was always a gamer. He loved to play the game."
Joe Frisaro is a reporter for MLB.com. He writes a blog, called The Fish Pond. Follow him on Twitter @JoeFrisaro. This story was not subject to the approval of Major League Baseball or its clubs.