Black relieved MRI shows no damage in his shoulder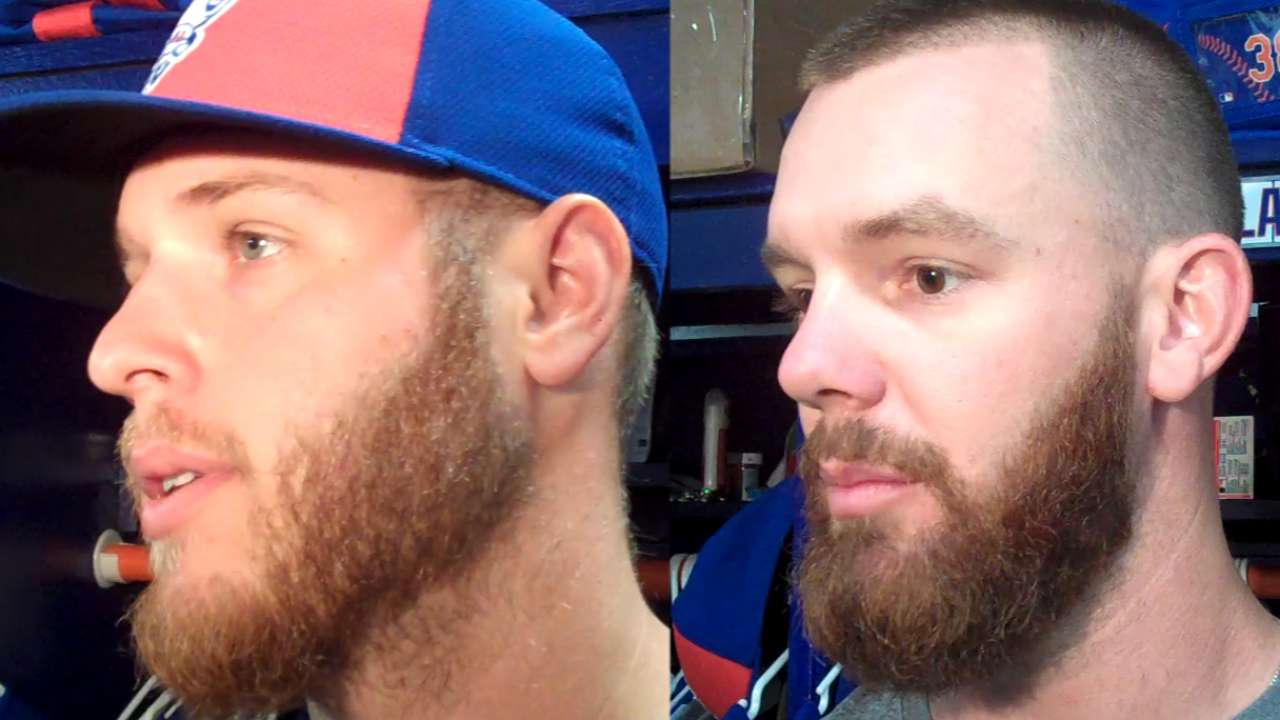 PORT ST. LUCIE, Fla. -- Vic Black estimates that the MRI he underwent on Friday was the ninth of his career, and the eighth on his shoulder. That may not be ideal for a pitcher penciled into the back of New York's bullpen. But Black is satisfied, once again, that he has avoided the worst.
"It's always reassuring to get it back and know that nothing's wrong," Black said on Saturday, after his latest MRI revealed no structural damage -- just tendinitis -- in his right shoulder. Describing himself as "happy" and "relieved," Black said he will refrain from throwing for two days, before climbing back on a mound for a bullpen session. He could return to Grapefruit League games by the middle of next week.
Missing significant time last season with a herniated disc in his neck and a strained right rotator cuff, Black said he does not consider those injuries connected to his current bout of tendinitis. This is an old injury, Black added, and a common one for pitchers. Rest and treatment should be enough.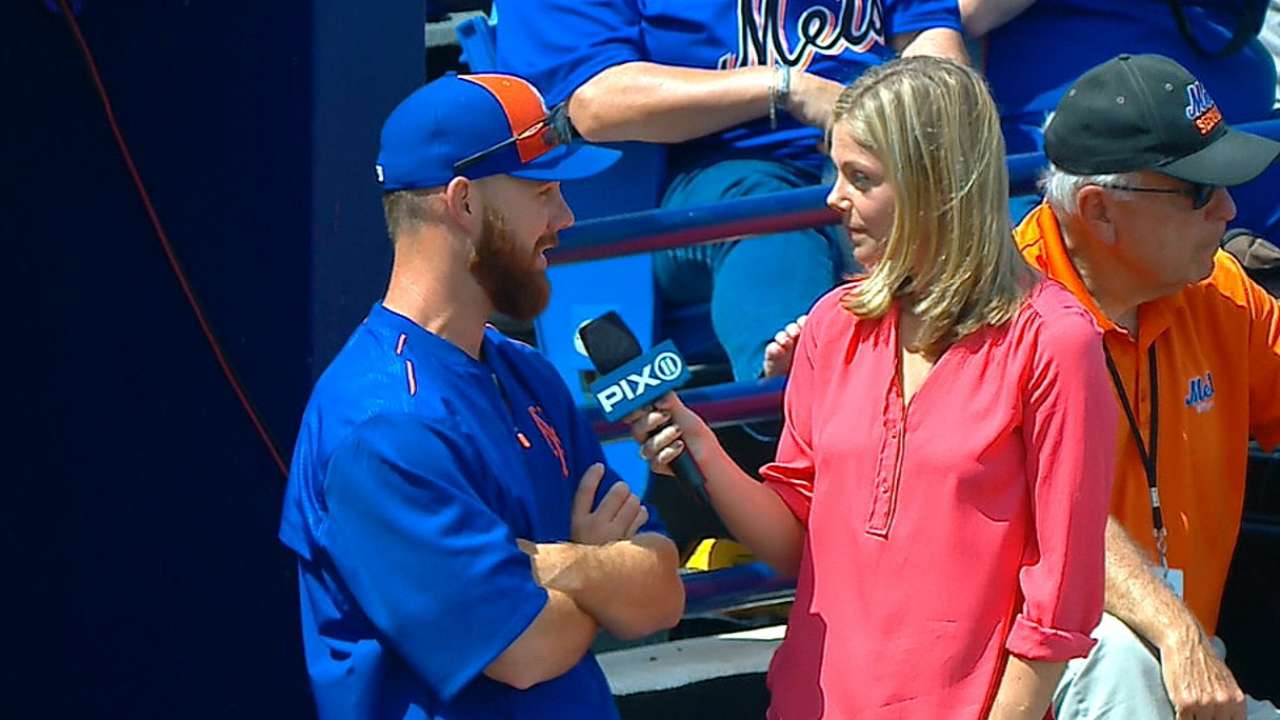 "The achiness has kind of been off and on through the winter, but it would come and go," said Black, who also received clean results from an MRI in January. "It's just something that I was trying to avoid having to take anti-inflammatories, just doing some strengthening of the shoulder and hoping it would go away. But we start amping up here and you throw more. It was bound to get a little more serious, so we just tried to cut it before it got too bad.
"Coming in, I felt pretty good. I think the three bullpens right off the bat might have gotten me behind a bit, just as it pertains to the recovery. But we're doing stuff constantly throughout the day. To stay on top of it's tough. I started aching again, so it was better to say something than go out and fight through another inning, despite getting good results. It's better to feel good doing it rather than 80 percent doing it."
Provided his shoulder heals, Black will join fellow right-handers Jenrry Mejia and Jeurys Familia at the back of New York's bullpen. When healthy last summer, he compiled a 2.60 ERA in 41 games.
Anthony DiComo is a reporter for MLB.com. Follow him on Twitter @AnthonyDicomo. This story was not subject to the approval of Major League Baseball or its clubs.