Reds' Chapman throws pitch behind Turner's knees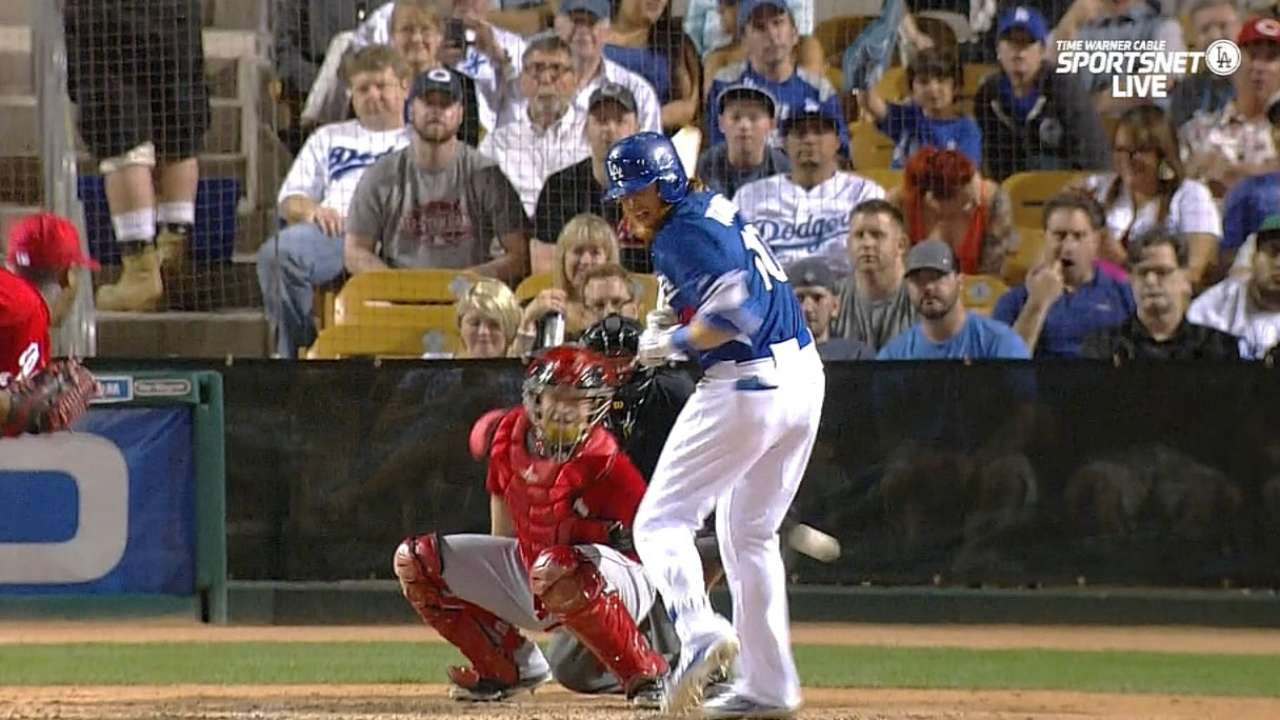 GLENDALE -- Is there bad blood brewing between the Dodgers and Cincinnati reliever Aroldis Chapman?
In the sixth inning of their game Friday night, Chapman threw the first pitch of Justin Turner's at-bat behind Dodgers infielder's knees. Turner glared at Chapman briefly, continued the at-bat, struck out on a 3-2 pitch and then had a conversation with plate umpire Ron Kulpa.
Reading between the lines afterward, the Dodgers considered the pitch from the 100-mph lefty intentional. Chapman has hit only 11 of 994 batters faced in his career. Turner is 0-for-6 with three strikeouts lifetime against Chapman.
"Not sure. Not sure," manager Don Mattingly said when asked what the incident was all about. "We'll keep an eye on it."
Turner first said he had no comment, then facetiously said, "I don't know. I guess it slipped."
Ken Gurnick is a reporter for MLB.com. This story was not subject to the approval of Major League Baseball or its clubs.