Prospect Ravin's appearance overshadowed by Ferrell
Dodgers pitcher strikes out two in relief of actor/comedian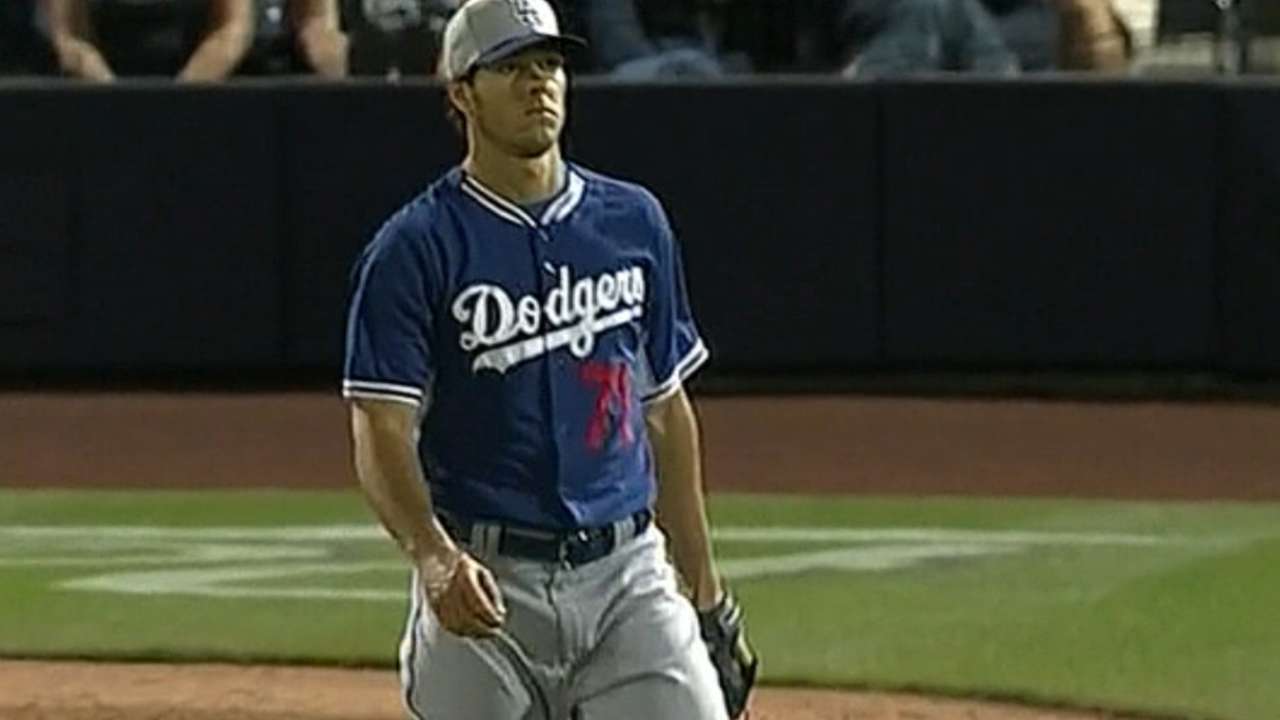 GLENDALE, Ariz. -- Reliever Josh Ravin, in a real numbers battle to make the Dodgers, or at least make an impression, struck out the only two batters he faced Thursday night, and almost nobody noticed.
That's because Ravin had just become the answer to the baseball trivia question: Who relieved Will Ferrell?
Ferrell pitched to one batter, retiring Rico Noel on a bunt. The actor played for 10 teams in five Cactus League games Thursday in an epic performance as part of an HBO special, as well as to raise funds and awareness for fighting cancer.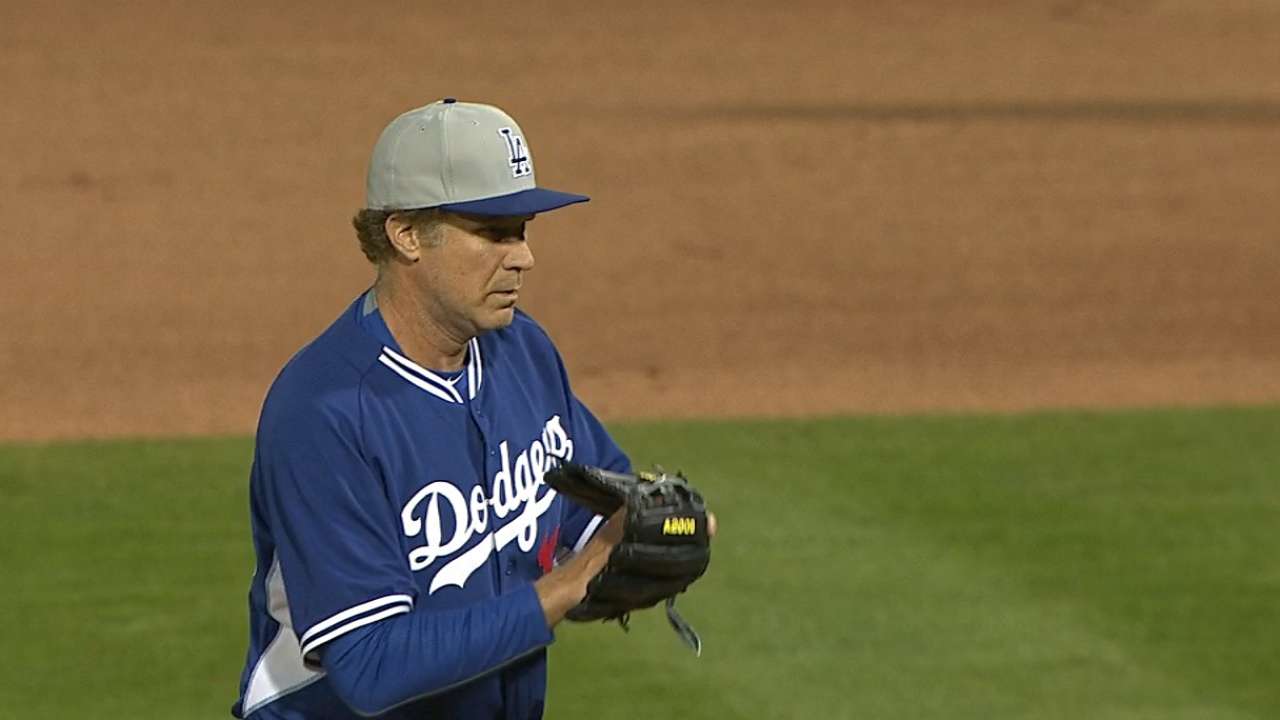 "In a way it was good, because everyone was focused on him so it was real easy to just pitch," said Ravin. "But even when I got back to the dugout, no one knew I just pitched."
Almost without fail, a pitcher is received by teammates in the dugout at the end of the inning with congratulations on a job well done or hang-in-theres if it goes badly.
"There was nothing," Ravin said. "And honestly, I was also caught up with having Will Ferrell in our dugout. It was kind of cool relieving him. He took one of my outs, but it's something I'll remember."
Ravin is a 27-year-old non-roster pitcher who spent eight years in the Reds organization before joining the Dodgers to split time between Double-A and Triple-A last year, when he was plagued by oblique and groin issues.
Ken Gurnick is a reporter for MLB.com. This story was not subject to the approval of Major League Baseball or its clubs.