Schumaker will yield playing time for playoff push
Versatile veteran hopes to inspire Reds with leadership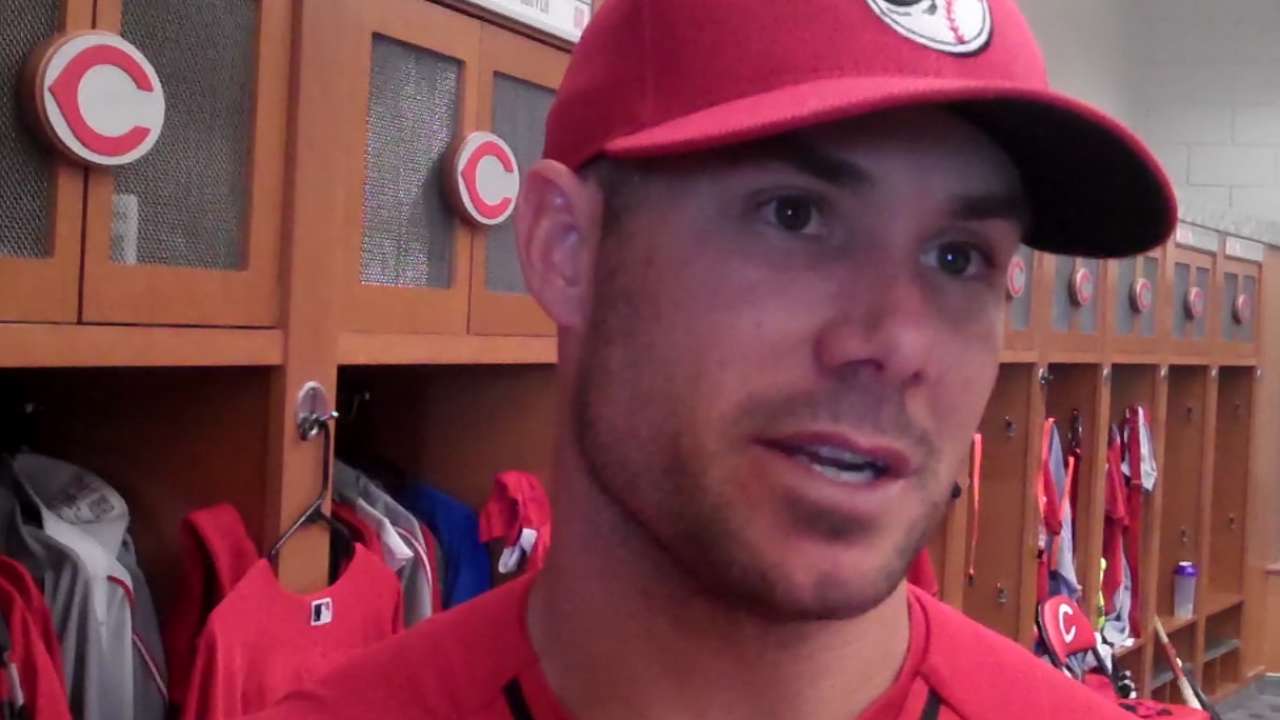 GOODYEAR, Ariz. -- Skip Schumaker is a veteran who understands his role on the Reds bench. Schumaker realizes that to achieve his personal big-picture dream of reaching the World Series again, he has to put his personal statistics on the back burner.
Schumaker, 35, has been on playoff teams four times and was on the 2011 Cardinals World Series-winning club.
"My goal at this stage of my career is to win another ring," Schumaker said. "People say that but some people just want big numbers. Of course, I want to have success but there is nothing better than being the last man standing on the field -- nothing better in the world. I just hope that guys here experience that. … Once you taste that, you want it back. That's what I want. Helping guys get there is a good thing."
To get there, Schumaker knows that would mean less playing time, personally.
"I was telling Jay Bruce the other day that if I play more than starting a few games, we've got problems," Schumaker said. "I expect everybody in our starting lineup to play 150-plus games. If you see the really good teams, very rarely is their starting lineup taking days off."
Schumaker can play all three outfield positions and second base. Cincinnati has offseason acquisition Marlon Byrd in left field. Byrd played a career-high 154 games last season for the Phillies. Bruce, the right fielder, played 137 games last season and 160 games in 2013. Center fielder Billy Hamilton played 152 games as a rookie last year. Second baseman Brandon Phillips has played 150 or more games in six of his nine seasons in Cincinnati.
"I expect that to happen. That means we are doing really good. That's what I'm hoping for," Schumaker said. "You don't want your bench guys starting 50-80 games. That means we've got problems, and injury problems."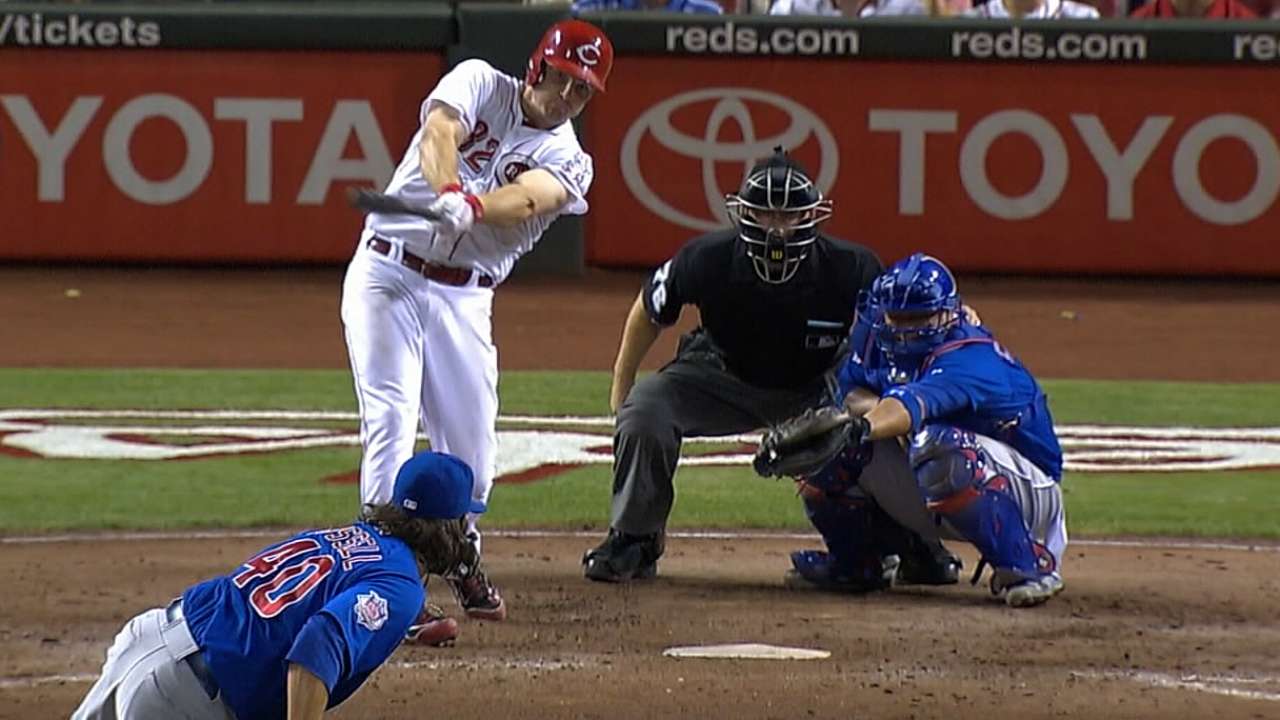 In the second year of a two-year, $5 million contract with a 2016 club option, Schumaker battled his own injuries in his first season for the Reds. Near the end of camp on March 21, he dislocated his left shoulder diving for a fly ball in left field. On July 10, he re-injured the same shoulder and suffered a concussion in a wall collision vs. the Cubs.
In 83 games, Schumaker batted .235/.287/.308 with two home runs and 22 RBIs.
Schumaker also brings veteran leadership inside the clubhouse, but not so much with "rah-rah" attitude. He can be an example of how to play and do little things correctly. If he sees a younger player doing something wrong, he might quietly take them aside privately and let them know.
All of it is geared towards what Schumaker cares about most and what he measures all success against.
"Playoffs," he said. "Everyone talks about winning a championship. I think the toughest thing to do is to get to the playoffs. One hundred and sixty-two games is a grind. Whatever happens in the playoffs, it's usually the hottest teams. It's not always the best team. If you get to the playoffs, you've done something."
Mark Sheldon is a reporter for MLB.com. Read his blog, Mark My Word, and follow him on Twitter @m_sheldon. This story was not subject to the approval of Major League Baseball or its clubs.