Robertson promises Ventura he'll do better
Closer still waiting for his adrenaline rush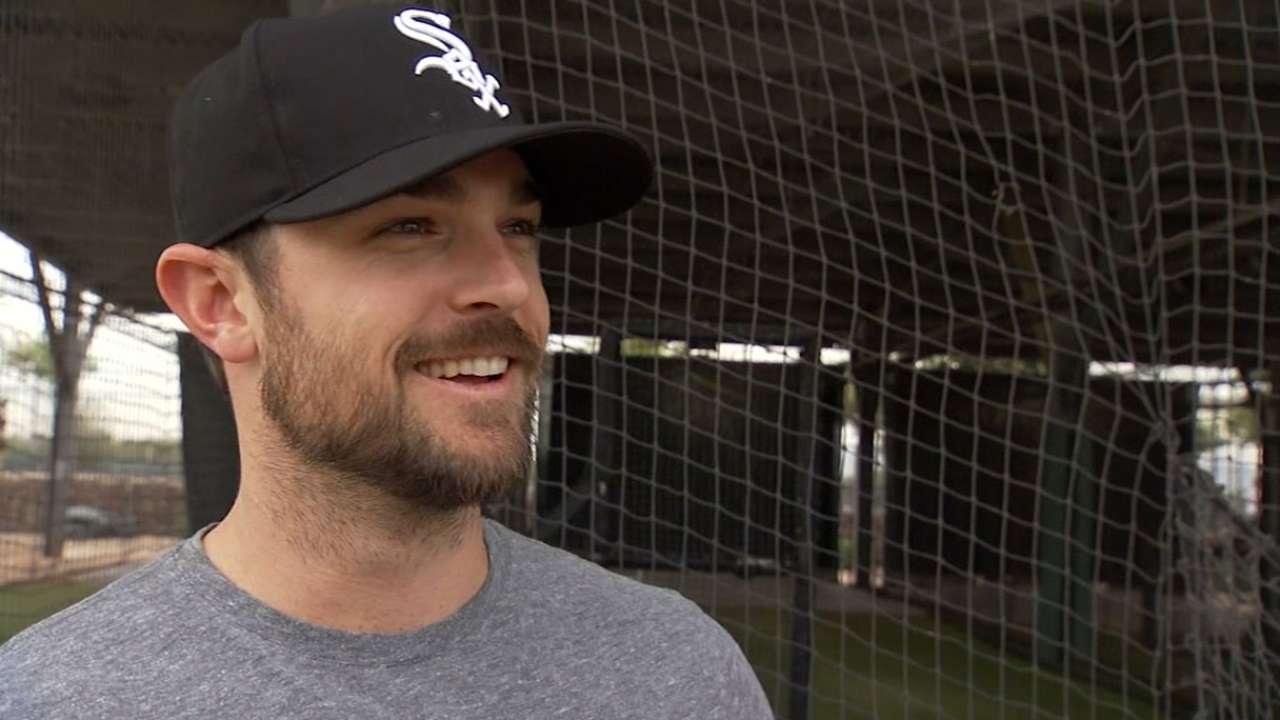 SCOTTSDALE, Ariz. -- After David Robertson's struggles Thursday night against the Giants at Camelback Ranch, the White Sox closer made a promise to manager Robin Ventura.
"He knew it wasn't good and promised to be better," said Ventura prior to Friday's 5-2 loss to the Rockies at Salt River Fields.
When asked if it was a guarantee, Ventura smiled and reiterated that Robertson promised to be better.
"So I am going to take him at his word," Ventura said.
Robertson lasted just two-thirds of an inning after replacing Hector Noesi in the fourth, allowing two runs on three hits, along with one walk and one hit batter. He departed his second Cactus League appearance with the bases loaded.
"He was reaching, feeling for a lot of things. But I think he'll be fine," Ventura said. "Just chalk it up to a bad night."
Ventura understands that the adrenaline rush might not be there pitching in the fourth for a closer accustomed to working the ninth with the game on the line, but he didn't want Robertson waiting around. That fact played especially true on Thursday, with the Cactus League contest being affected by Will Ferrell's arrival.
"Sometimes these guys have an adrenaline issue if they're used early in the game or the game is not on the line," Ventura said. "So we're just going to chalk it up to that."
Here are a few other White Sox notes from Friday.
• Ventura described Ferrell's ninth-inning appearance at Thursday's contest as "fun and entertaining." He said that most of the advice for Ferrell before his at-bat came from hitting coach Todd Steverson, and Ventura was surprised Ferrell even made contact on a 2-2 fastball from Jean Machi before striking out swinging.
"Him swinging the bat and making contact was pretty good," Ventura said. "He was tired by the time he got to us. We knew the at-bat was going to be a struggle but he looked good. He looked good in a uniform. I thought our black was very slimming on him and pinstripes."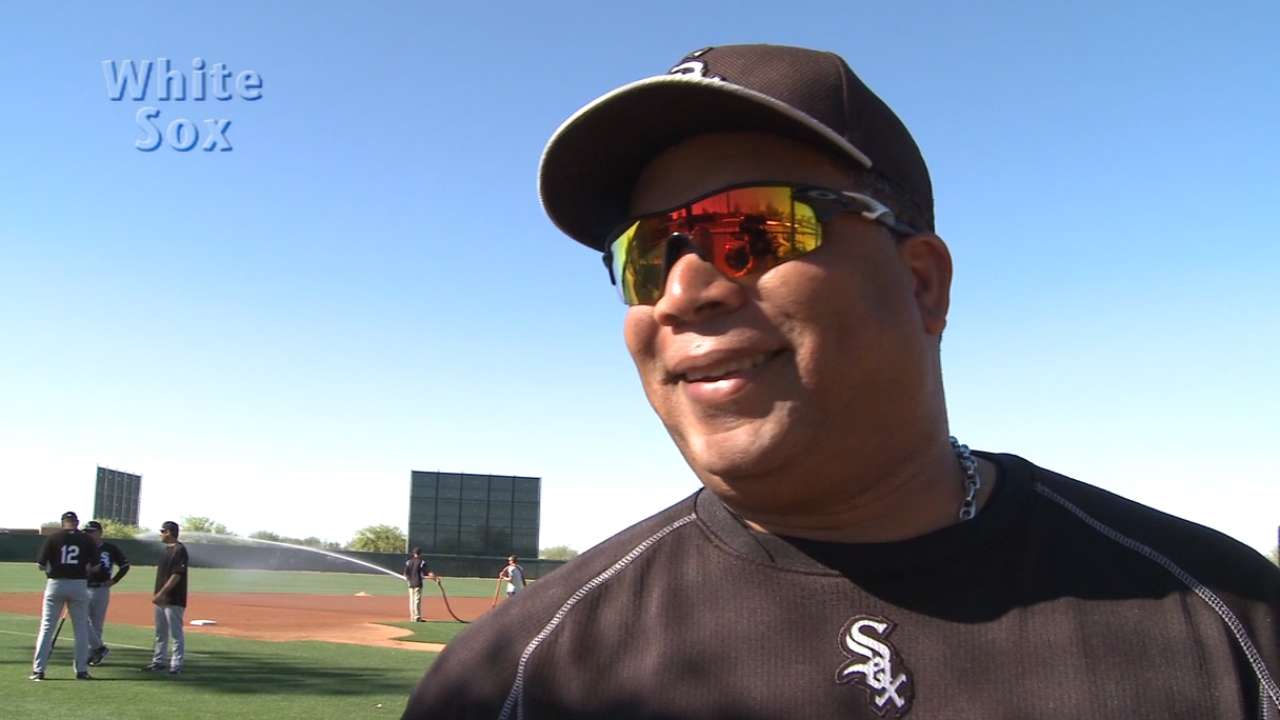 Trayce Thompson, who is a top outfield prospect for the White Sox and a fan of Ferrell, describe the actor's swing as "powerful" with a broad smile.
• Jose Quintana pitched on three days rest Friday after Monday's previous start, throwing 31 strikes among his 45 pitches over 2 2/3 scoreless innings against the Rockies. The left-hander will go back to four days rest the remainder of Spring Training.
"Start by start I feel better," said Quintana, who struck out three. "I'm excited for how I threw today and I feel happy.
"It's my passion. This is what I do all my life. I want this year to make the playoffs. I'm excited for the season to start."
• Chris Sale is scheduled to update the media about his recovery once again on Saturday morning.
• Jose Abreu tripled in the fourth inning, when Drew Stubbs misplayed his line drive to center. Abreu had an outside chance for an inside-the-park homer but third-base coach Joe McEwing was holding him up at third all the way.
• Matt Davidson returned to action Friday after missing Cactus League time with a stress reaction in the scapula of his left shoulder. He was 0-for-1 with a run scored.
Scott Merkin is a reporter for MLB.com. Read his blog, Merk's Works, and follow him on Twitter @scottmerkin. This story was not subject to the approval of Major League Baseball or its clubs.