Russell reflects on trade to Cubs: 'I was a little shocked'
Former A's top prospect sees 'new opportunity' in Chicago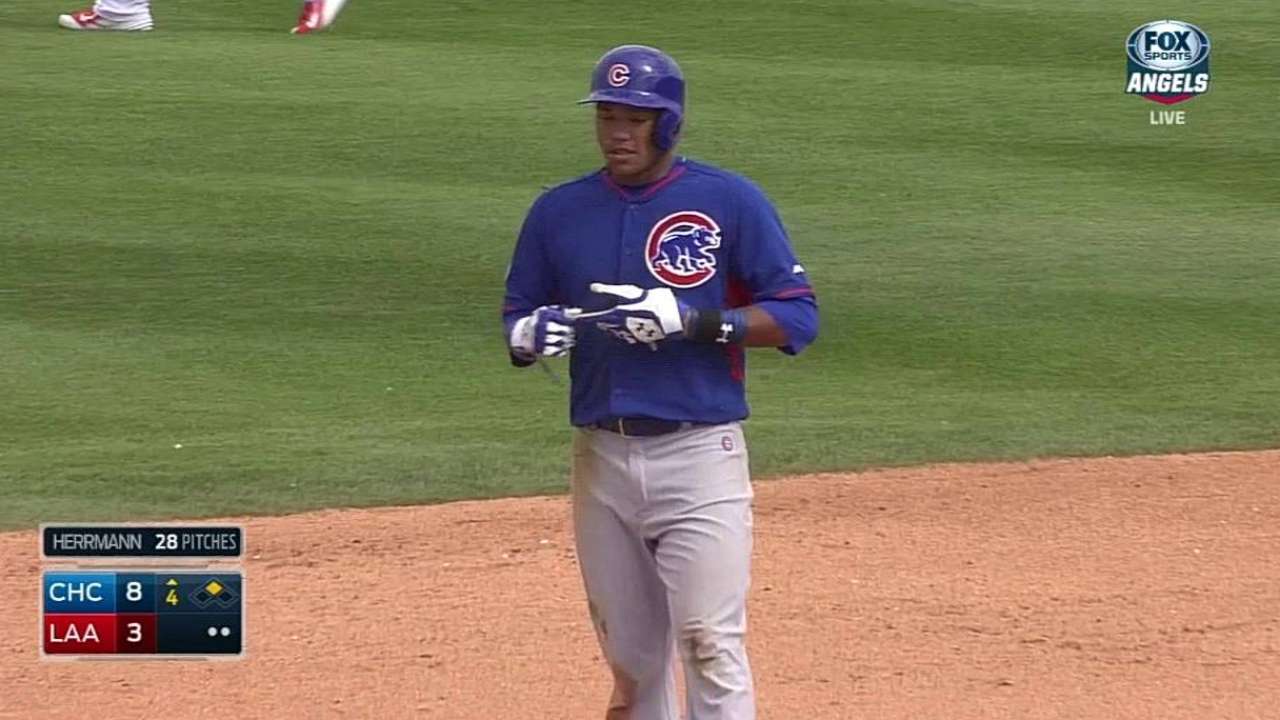 LAS VEGAS -- Addison Russell was just as surprised by his trade to the Cubs last July as the A's fans who were led to believe he would be Oakland's starting shortstop this year.
"I was a little shocked," said Russell, ahead of an exhibition start at shortstop against the A's in Las Vegas on Friday, "and more confused than anything.
"When I got to thinking about it and started talking to a few people, though, they were telling me it was a good thing. The Cubs wanted me, and they got me. I look at it as a new opportunity."
The A's 2012 first-round Draft pick (11th overall) blazed through their system, getting at-bats at the Triple-A level by the end of 2013. Russell missed most of the first half of the 2014 season with a hamstring injury, but it appeared he was taking off again upon his return.
The A's, meanwhile, were plotting for a trade for starters Jeff Samardzija and Jason Hammel to bolster their rotation ahead of the Trade Deadline. By sacrificing not only their top prospect in Russell but another first-round Draft pick, outfielder Billy McKinney, and starter Dan Straily, the trigger was pulled.
"I think everyone was initially shocked, not only trading him [Russell] but Billy, too, for that matter," said Matt Olson, the A's second Draft selection in 2012. "Addison was the guy they were grooming to take over at shortstop, and obviously I know they had their big league club in their best interest. That was a move they had to make to make that playoff push, but there was definitely shock at first."
"I was kind of flying through the farm system and playing well at each level and looked forward to playing with the A's for several more years," Russell said. "The trade just really surprised me. I wasn't expecting it. It definitely would've been cool to play at the big league level with the team that drafted me."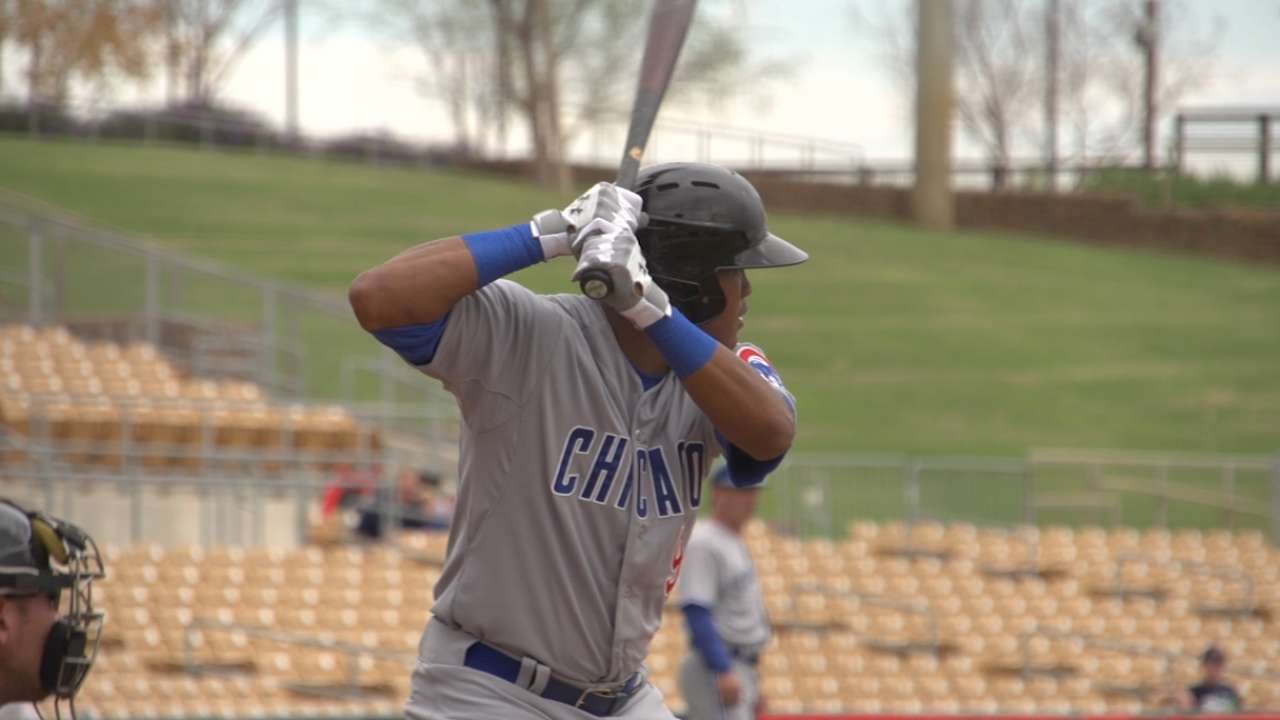 Russell and Olson stay in touch, and they dined together just this week. Their third partner in crime, shortstop Daniel Robertson, is in big league camp with the Rays, after the A's dealt him, too, in the Ben Zobrist deal this winter. They also flipped Samardzija to the White Sox, landing four players in return -- including their new shortstop, Marcus Semien.
At the time of his trade, Russell seemingly had a clear path to the big leagues. With the Cubs, though, the 21-year-old is housed at a crowded position, behind everyday man Starlin Castro, so he's been taking reps at second and, on occasion, third, in hopes of hastening his journey to the big leagues.
There's never been concern about his bat, as he's shown so far in Spring Training.
"He's one of the best to watch," Olson said. "You'll see him hit balls so far, you're wondering, 'How did he do that?' It's something special, just because he makes it look so easy."
Jane Lee is a reporter for MLB.com. This story was not subject to the approval of Major League Baseball or its clubs.