Warren earns win facing Red Sox regulars
Righty allows two runs over three innings; Galvez hits three-run triple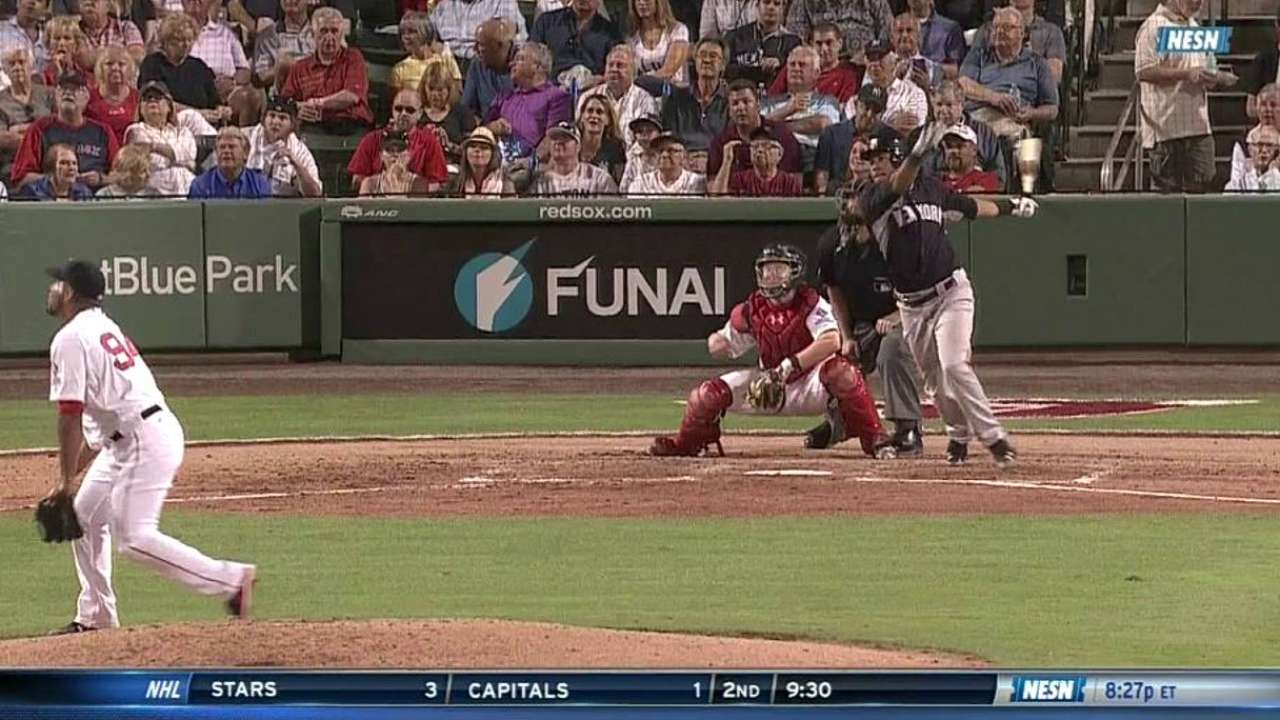 FORT MYERS, Fla. -- Jonathan Galvez hit a three-run triple in the fourth inning as the Yankees beat the Red Sox, 5-3, on Friday night at JetBlue Park.
Red Sox center fielder Mookie Betts continued his strong Spring Training, going 2-for-3 and making a diving catch.
Adam Warren, competing to earn a spot in the Yankees' rotation, allowed four hits and two runs over three innings. He walked none and struck out two, facing most of Boston's regular lineup.
"I felt good," said Warren. "It was kind of a battle out there because they were fouling off some good pitches and making me go deep in the count. It's nice to face a lineup like that, a good lineup. It's a test to see where you're at in the middle of Spring Training, see how your stuff's working. I was pleased with my stuff. I know I need to work on some things, but as far as where I'm at now, I'm happy and I've just got to keep moving forward."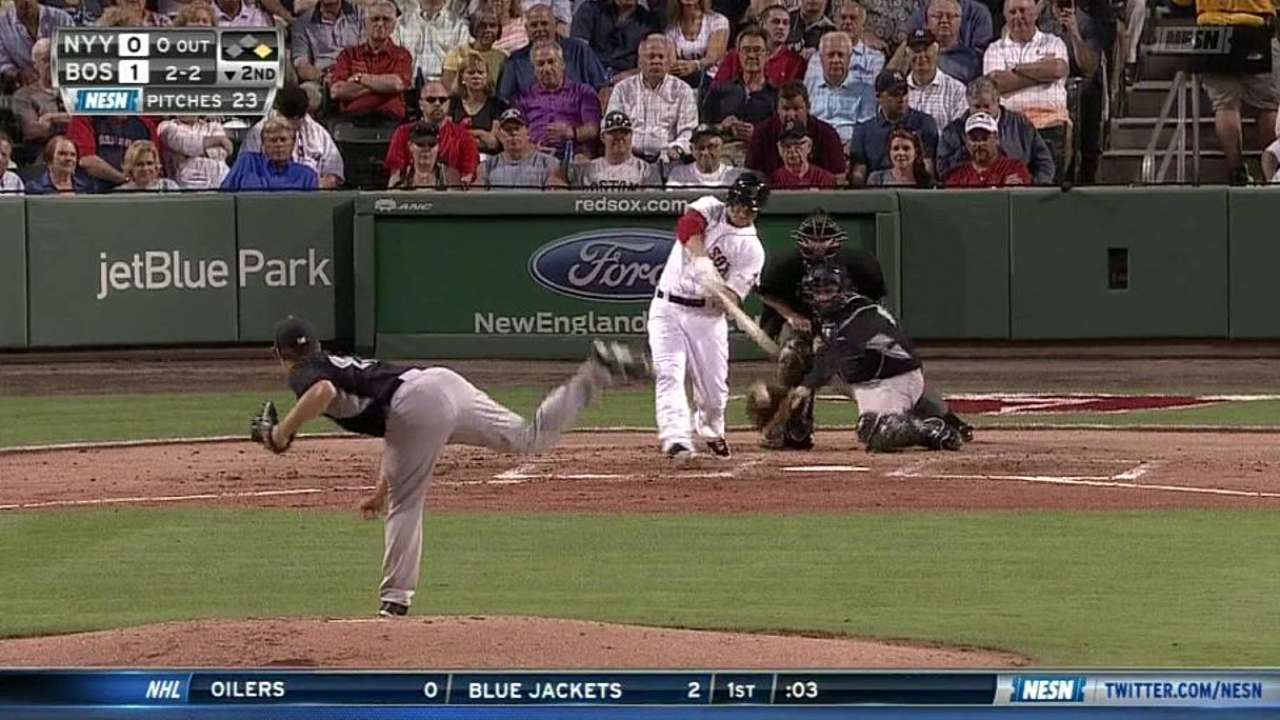 Red Sox starter Rick Porcello went three innings (plus two batters in the fourth), allowing three hits and two runs. He walked one and struck out three.
"I felt pretty good," Porcello said. "The second inning I was rushing out a little bit, I got a little quick. That two-out walk really bothered me. I was able to come back in the third and have a good inning. I felt good. The consistency obviously is not where I want it right now. I made some good pitches and some other pitches I tried to force a little bit. I just need to keep working through that stuff."
Red Sox designated hitter David Ortiz laced an RBI single in the third, and Hanley Ramirez drove in a run with a grounder in the first.
The Yankees left most of their regulars back in Tampa, but Brian McCann got the start at DH, going 1-for-3 and scoring a run.
Up next: The Yankees will play a pair of split-squad Grapefruit League games on Saturday, hosting the Tigers at George M. Steinbrenner Field (1:05 p.m. ET, MLB.TV) and traveling to Dunedin to take on the Blue Jays (1:07 p.m., MLB.TV). Michael Pineda will face Detroit in his second spring start after throwing two scoreless innings against the Rays on Monday. Esmil Rogers, a candidate for the No. 5 spot in the rotation, gets the nod against Toronto in his third appearance, and second start. He has racked up three scoreless innings thus far. Alex Rodriguez is expected to play in that game as well, his first road contest of the spring.
Ian Browne is a reporter for MLB.com. Read his blog, Brownie Points, and follow him on Twitter @IanMBrowne. This story was not subject to the approval of Major League Baseball or its clubs.