Butler enjoys Royals reunion, but transition to A's an easy one
First baseman hits two-run double in first game vs. former club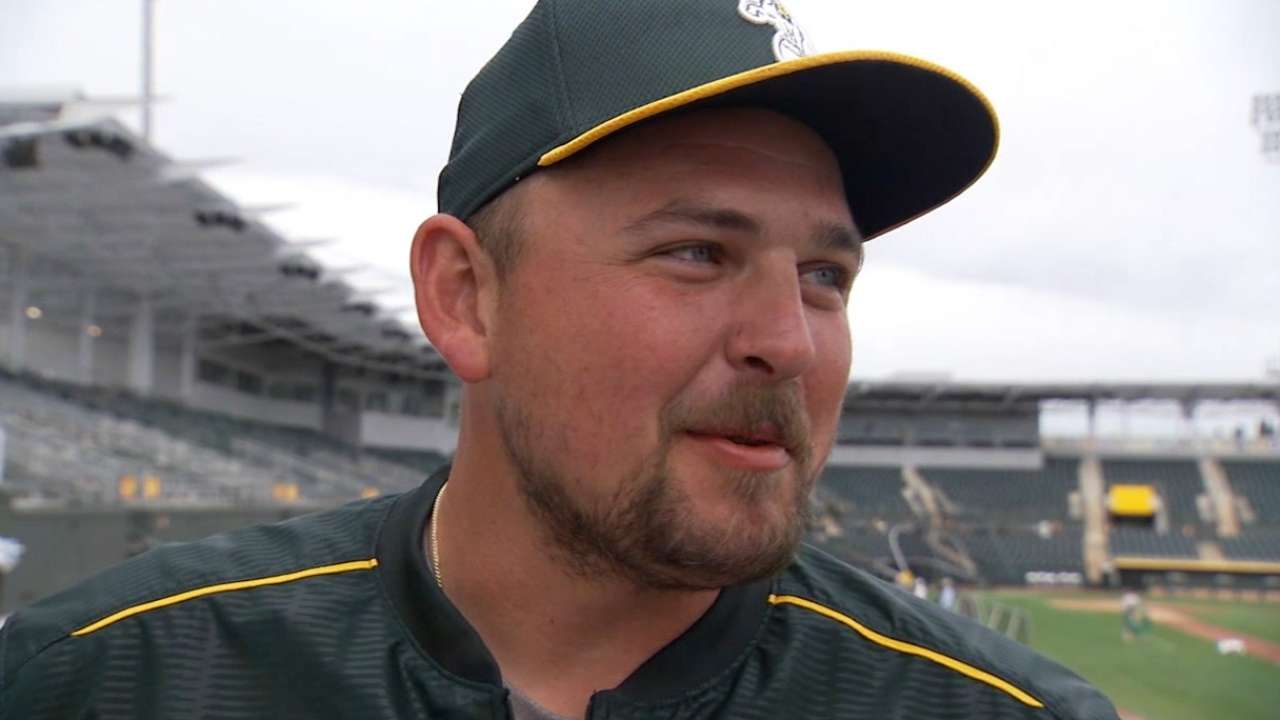 SURPRISE, Ariz. -- After more than a decade as a professional ballplayer, Billy Butler found himself in a position Friday he'd never been in before, and probably thought he never would. He was facing the Royals.
Now in the green and gold of the A's, Butler played against his former team for the first time at Surprise Stadium. He knows it'll be a lot more poignant when he travels to Kansas City in April, but still, this was a new experience for Butler.
"When the game starts, you don't really look at uniforms," Butler said. "But I had a lot of years in that uniform."
Suffice to say he felt comfortable with his new one Friday, ripping a two-run double to left-center in his first at-bat, and later flying out deep to center.
Before the game, he ducked his head into the Royals' clubhouse to chat with a few of his former teammates.
"I think they would have been mad if I didn't," Butler said.
Butler was all about the A's between the lines, and he says his transformation into a member of that team is complete.
"If there was any transition, it was very short," Butler said.
Being in Surprise allowed Butler to reconnect with some people he's known for years but hasn't really gotten to see since the Royals' amazing run to the World Series last year. Of course, that run wouldn't have happened without a stunning American League Wild Card game against his new team, the A's.
"Even if you think about it from the losing side, that was the best game anyone who played in that game has been a part of," Butler said.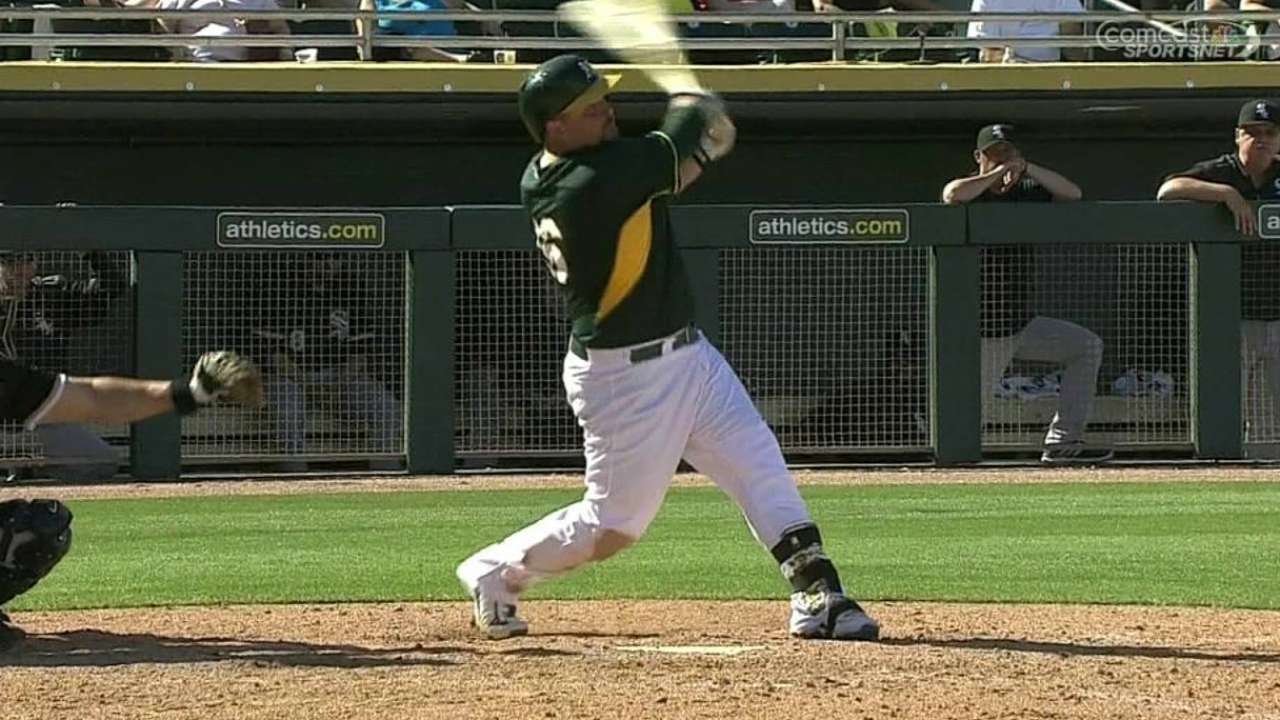 Butler's debut against the Royals included an appearance at first base, where he is getting a chance to play a little bit more often than when two-time Gold Glove winner Eric Hosmer was his teammate. On Friday, Butler made a nice snag of a ball down the line, and even when he bobbled a scoop, he tagged out runner Brett Eibner after he turned the wrong way.
Mike Aldrete, the A's bench coach serving as manager in Arizona while Bob Melvin is with the squad in Las Vegas, says Butler's work at first has been strong so far.
"Our observation has been it's a little better than we thought, and he's working hard at it," Aldrete said. "He wants to be over there, so it's all positive."
And it's all good in the green and gold for Butler, who'll never be without friends on the Royals but has new teammates with the A's. His three-year, $30 million deal changed his colors, but didn't change the player.
"I signed here because they wanted me to be here, and they believed in who I am as a player," Butler said.
John Schlegel is a national reporter for MLB.com. You can follow him on Twitter @JohnSchlegelMLB. This story was not subject to the approval of Major League Baseball or its clubs.