A-Rod set for first road game of Spring Training
Girardi has been playing 39-year-old slugger at home to keep him off lengthy bus rides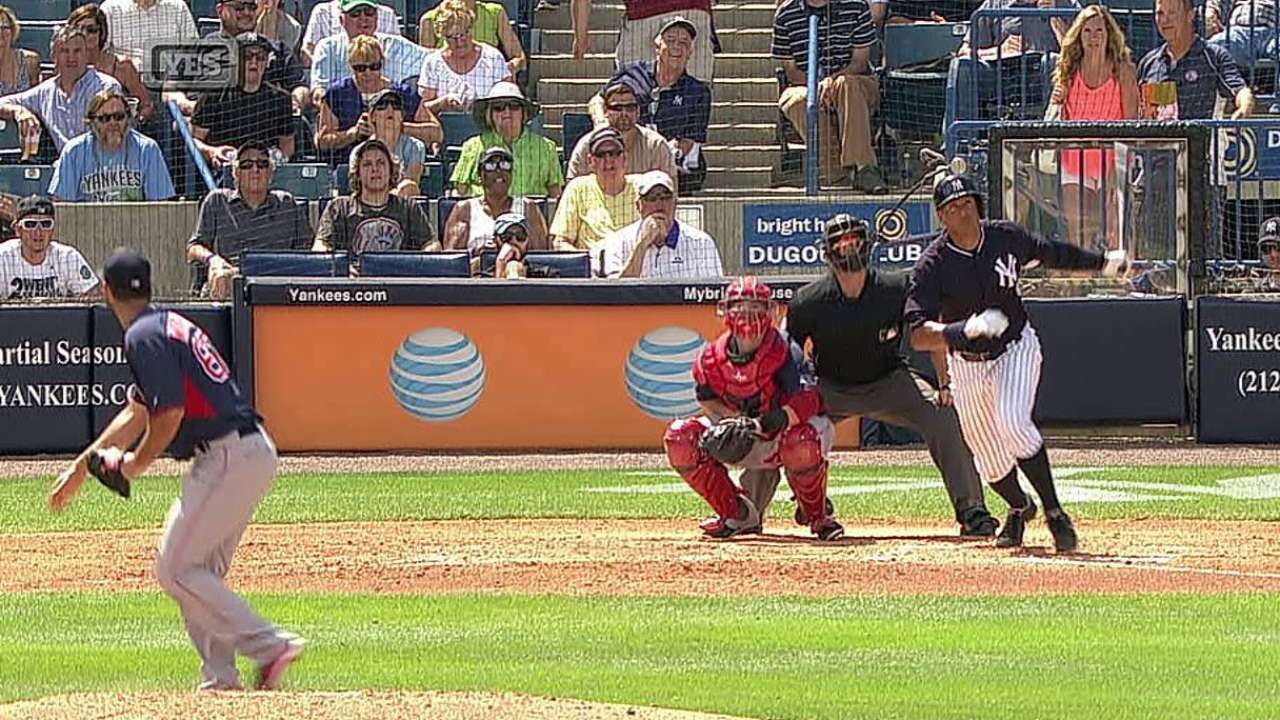 FORT MYERS, Fla. -- Alex Rodriguez's seventh game of the spring will be a little different than the first six.
Rodriguez is set to hit the road on Saturday, as part of a Yankees split-squad headed to Dunedin to take on the Blue Jays. It will be his first Grapefruit League contest away from George M. Steinbrenner Field, and his first chance to play in front of an opposing crowd since returning from a season-long suspension.
"I'm curious to see if it's any different than it was before," Yankees manager Joe Girardi said of the fan reaction. "My guess is it won't be. He's been booed in Toronto before, so I don't imagine it's going to be much different."
Rodriguez is certainly no stranger to hostile environments, and this is still Spring Training. For Girardi, the only concern with road games has been keeping the 39-year-old away from lengthy bus rides.
"He's handled it so many times in his career," Girardi said. "My concern is still the at-bats, not how people are going to treat him, because I know how he'll handle that. He won't respond to that. He knows he has to go out and prove himself. He talked about it, having to earn trust again.
"I don't think he's gonna say, 'I don't want to play in Spring Training on the road.' I've just tried to keep him off some of the really long trips because he has two repaired hips."
Rodriguez has hit well early this spring, going 5-for-13 with a double, a home run and two RBIs. He last played on Thursday against the Braves.
Andrew Simon is a reporter for MLB.com. Follow him on Twitter @AndrewSimonMLB. This story was not subject to the approval of Major League Baseball or its clubs.