Bryant: 'Surreal feeling' playing in hometown Vegas
Maddon impressed with prospect's 'humble' approach in Spring Training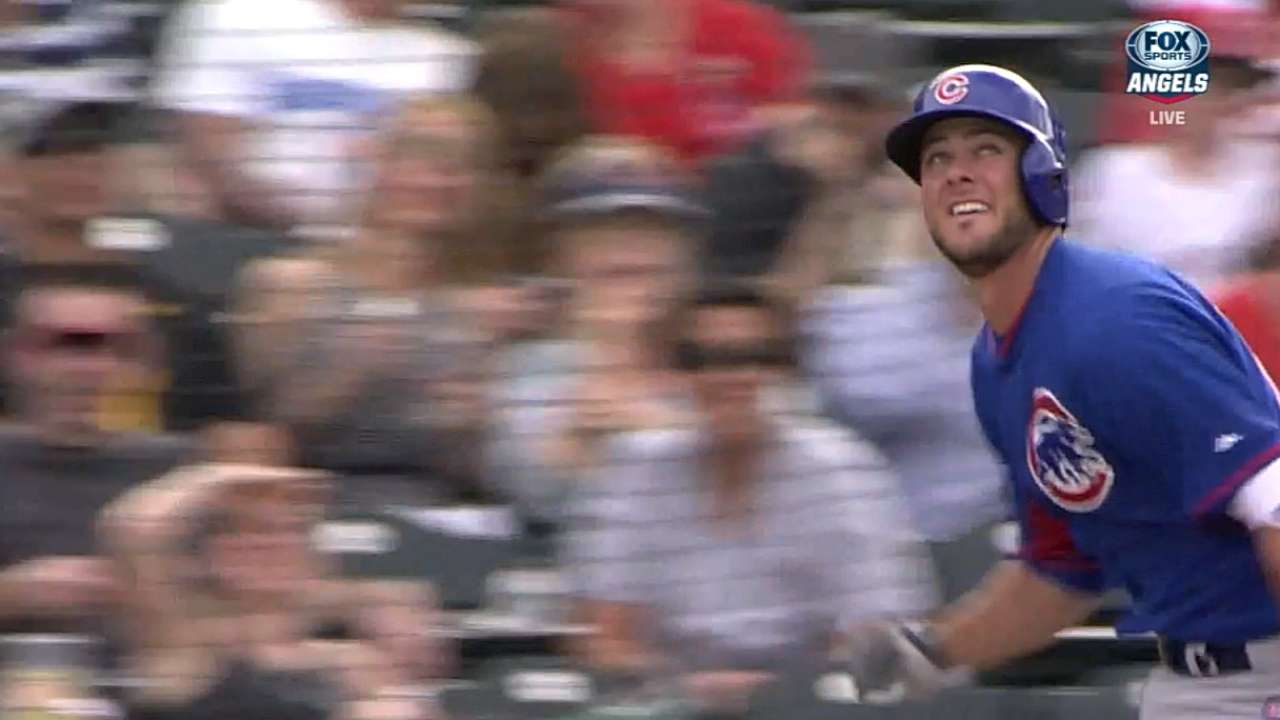 LAS VEGAS -- Kris Bryant was able to spend time with his grandparents, his cat Wrigley, and relive some very good childhood memories Friday as he returned home.
"When I came here growing up, it seemed so larger than life," Bryant said of Cashman Field, where the Cubs have split-squad matchups with the Athletics Friday and Saturday.
"Everybody on the field looked like it was such a reach for me to be there, and now I'm in that position, playing on this field, on a field where I got a chance to watch players play on," Bryant said. "It's a surreal feeling for me. I know it's only a Triple-A field but it still has a special place in my heart, trying to get foul balls down the line."
Bryant and his family would buy tickets for what he called the "cheap seats" at Cashman along the right field line. He'd chase after foul balls, but didn't try to collect autographs.
"I just wanted to come watch the game," Bryant said. "One time I got a seat right behind home plate, and that's a game I remember, because I got to see the pitching up close and the velocity and the break, and I was like, 'I want to be there someday,' and I'm standing here right now."
The next step for Bryant is to get to the big leagues. The Cubs' top prospect entered Friday's game 7-for-14 with four home runs, including two Thursday against the Angels.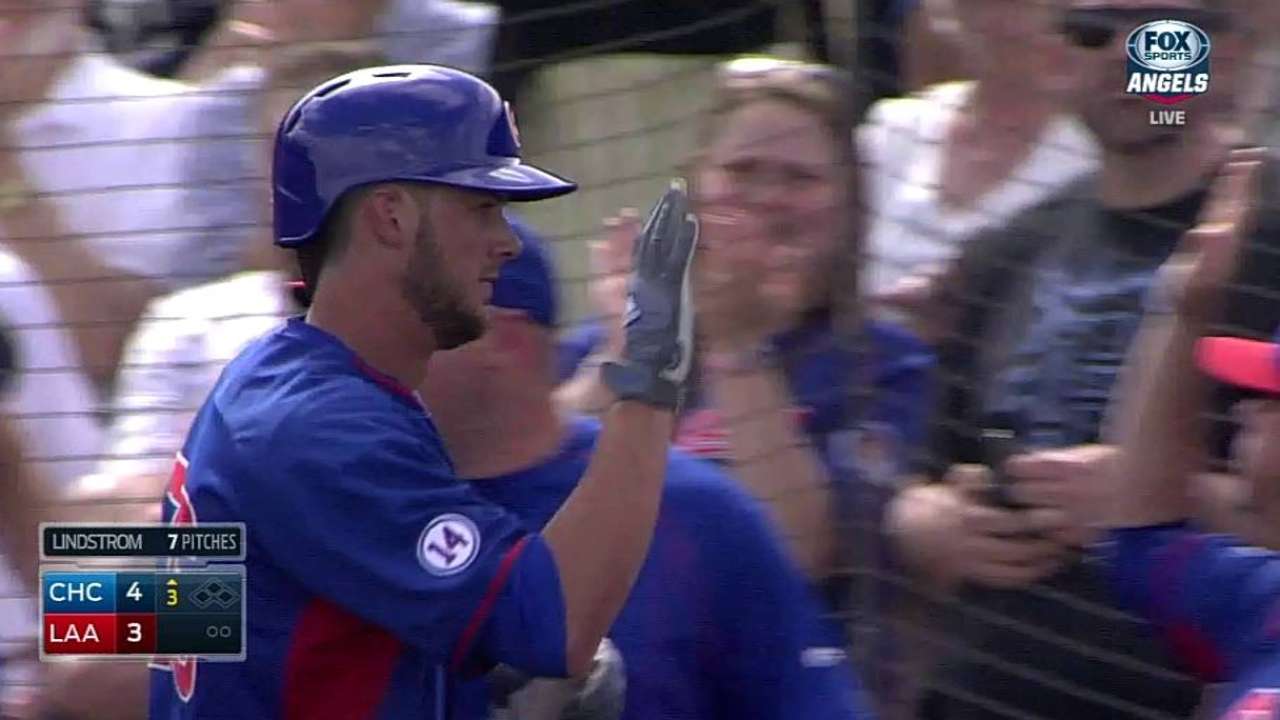 "I've always said it's been a dream of mine to play in the big leagues and I'll do anything I can on my part to help make that decision hard for [the front office]," Bryant said. "Right now, I'm here to have fun, work on some things in the field."
The Las Vegas media wanted to know whether Bryant had any indication he'd be on the Cubs Opening Day roster.
"No clue, no clue at all, and that's just the way I want it," Bryant said. "I've always told everybody, I don't want any distractions. It's a big distraction for me and takes away from my play on the field."
"It's been pretty impressive," manager Joe Maddon said of Bryant's performance so far. "I watch him in practice, and the practice is impressive also. I've said it before: I know he knows he's good. But he does it in the right way. He's kind of humble about it."
Maddon, who stayed in Mesa, Ariz., to be with his daughter, Sarah, who delivered a baby Friday, said they're still evaluating Bryant.
"You have to see him cope with a Major League season, because it totally turns different," Maddon said. "The moment the first pitch is thrown, everything changes. People may not understand it, but it's true -- the difference between a regular season and a Spring Training is incredibly different. But, again, this guy's different. He's good. He's going to be really good."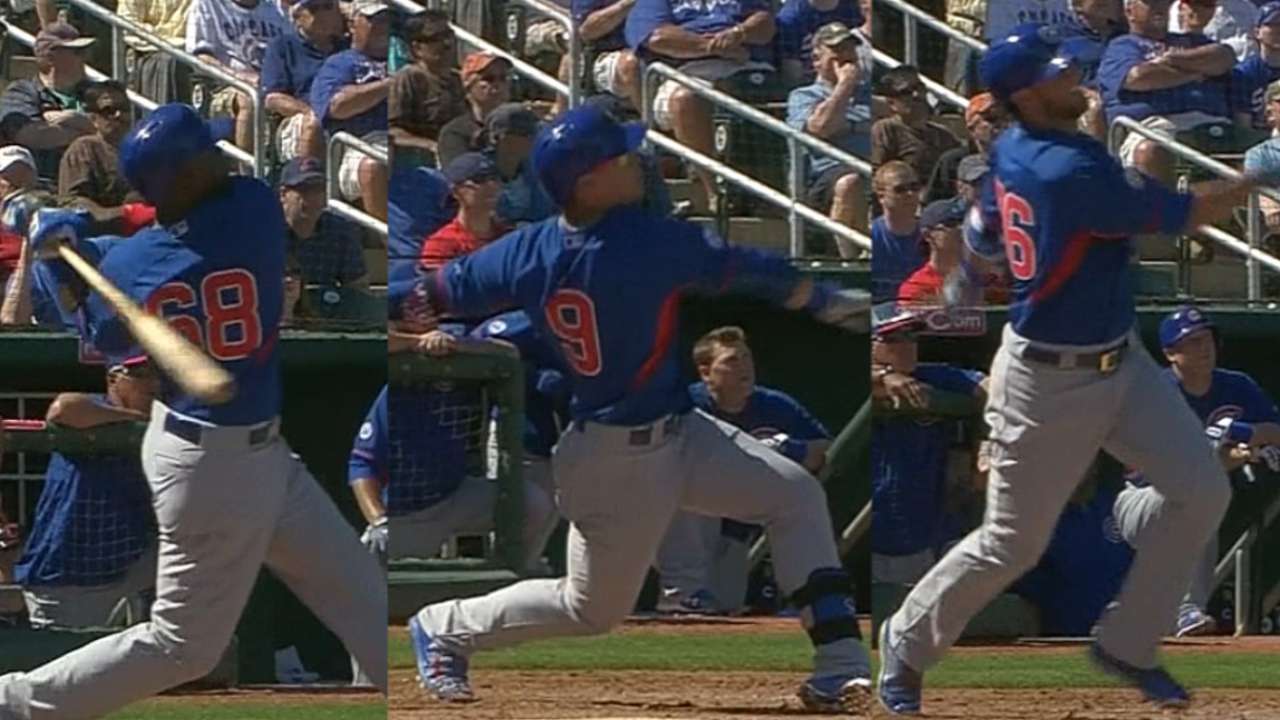 What helps Bryant is that he played the game so much. He recalls playing 172 games when he was 12. His father, Mike, says his son has played 100-plus games every year since he was 9 years old.
And now he's one step away from the big leagues.
"It's always been a dream of mine, and it's getting pretty close," Kris Bryant said.
Carrie Muskat is a reporter for MLB.com. She writes a blog, Muskat Ramblings, and you can follow her on Twitter @CarrieMuskat. This story was not subject to the approval of Major League Baseball or its clubs.