Key to Jimenez's progress? Keeping it simple
Right-hander has been working to build on simplified delivery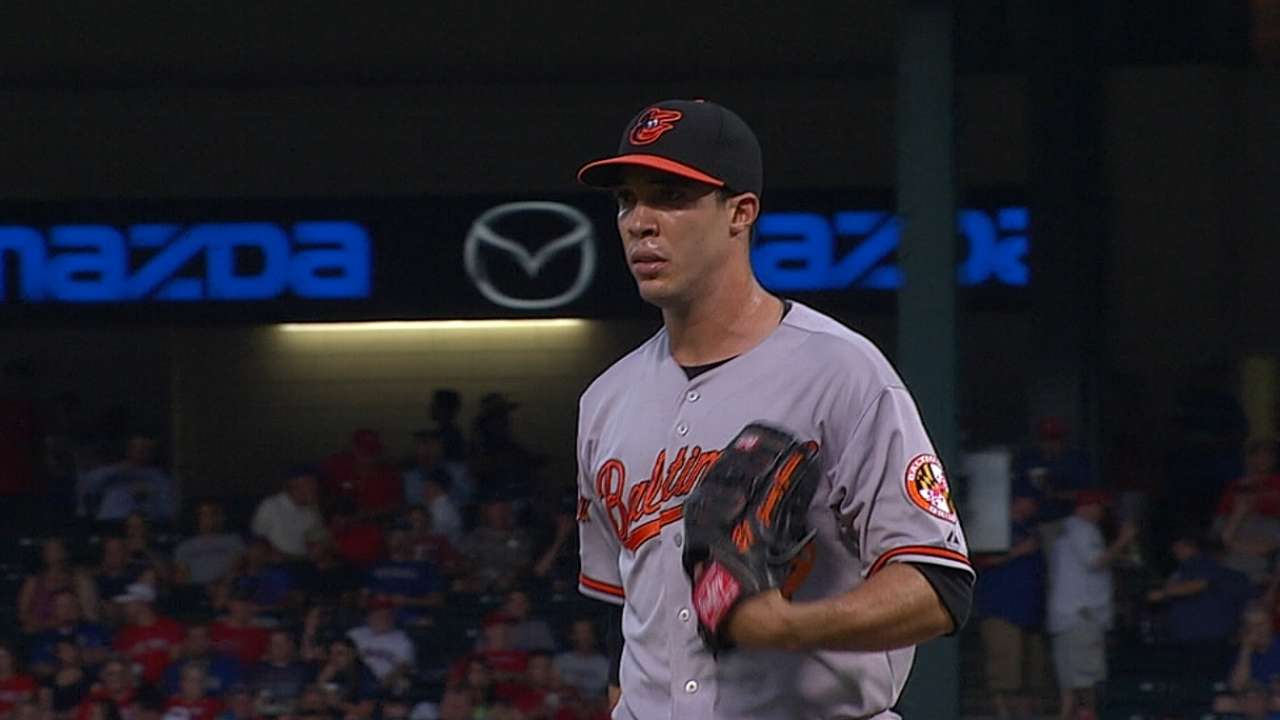 SARASOTA, Fla. -- For Ubaldo Jimenez, Friday's start represented small progress.
Jimenez, who has been working all spring to build on a simplified delivery he incorporated the final two months of last season, said he has finally reached a point where he's comfortable enough in his mechanics to not let those thoughts dominate every outing.
"I didn't even think about it," said Jimenez, who allowed three runs over four innings in his third Grapefruit League start against Toronto, a 5-3 loss. "I didn't think, 'You have to bring your hands over here, you have to stay tall.' No, I just grabbed the ball and threw it. It came naturally. That's something that we are looking for and that's what we have been working [on] a lot in the bullpens and every time I play catch. As many times as I get on the mound, I'm going to get more comfortable where I don't have to worry about it."
Jimenez gave up five hits and did not issue a walk, an encouraging sign for the often erratic righty. But his start was far from perfect. He had two wild pitches and a hit batter that paved the way for a three-run second inning.
Still, manager Buck Showalter agreed that Friday's game was a move in the right direction for Jimenez, who went 6-9 with a 4.81 ERA in 2014.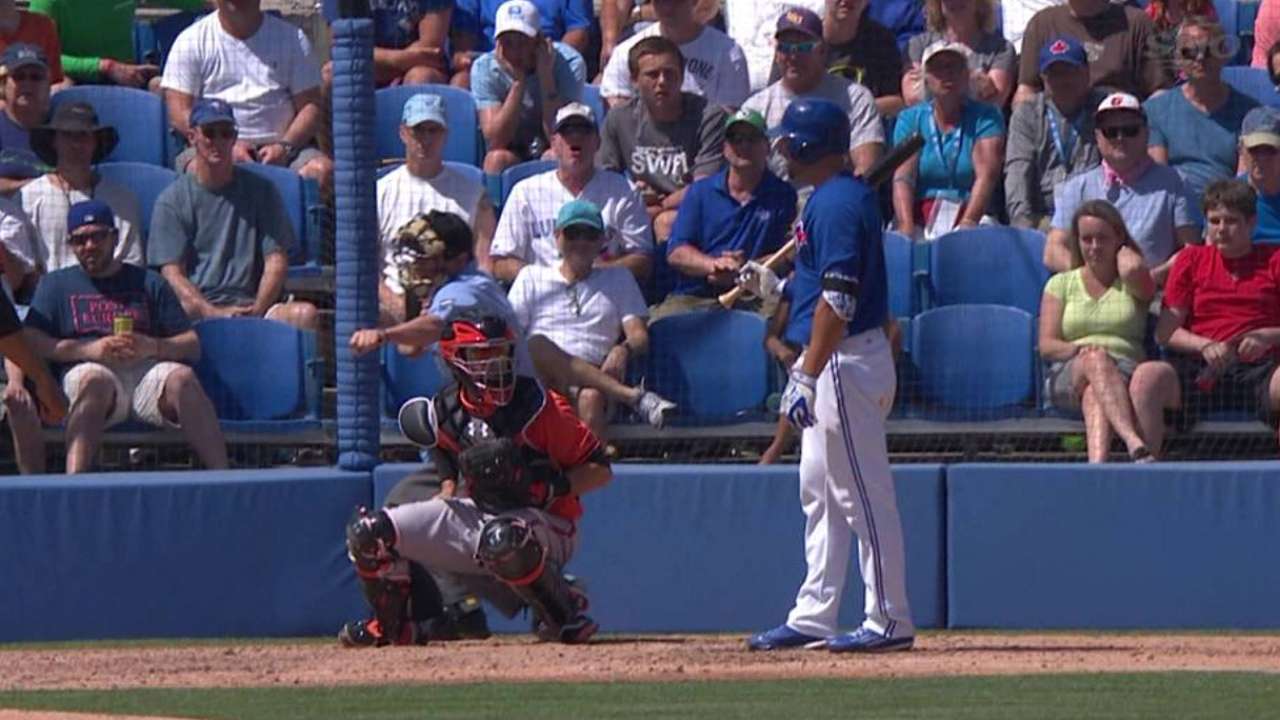 "Little by little," Showalter said, "there are some things he's doing that, I don't want to say are drastic, but they're different. It's taken a little while, but I think every outing's been a little bit better.
"Hopefully it's a sign that each [start] is going to get a little better. He's put in a lot of work in the offseason. He's been open to a lot of things. Top to bottom, he's done a lot of things in the offseason that he hasn't done before. Usually those guys -- doing the things he's trying to do -- usually get a return for it. I couldn't be happier with his effort and the want-to part of it."
Jimenez, who threw 63 pitches (42 strikes), started around 90 mph and crept up to 92 on a few before his afternoon was over. He said he felt the best with his command in the fourth inning, which started with a leadoff single by Jose Bautista. Jimenez was able to retire the next three straight and strand him at third.
"Tool-wise, I was able to put everything in the game, the things that I've been working on," said Jimenez, who has allowed 10 runs (nine earned) over 7 1/3 spring innings. "My mechanics, I think it's been the best [spring start] because I had really good command of the fastball."
Command has been elusive for Jimenez since arriving in Baltimore. Signed to a four-year, $50 million deal last spring, Jimenez was removed from the O's rotation down the stretch. With six guys competing for five spots, including right-hander Kevin Gausman, the Orioles will have some interesting decisions to make before camp ends.
"Thats why we started [Jimenez] right out of the chute, to give him as much [work as possible]," Showalter said, reminding reporters that there are still three weeks remaining in Spring Training. "That being said, we are going to find out who the best five [starters] are."
Brittany Ghiroli is a reporter for MLB.com. Read her blog, Britt's Bird Watch, and follow her on Facebook and Twitter @britt_ghiroli. This story was not subject to the approval of Major League Baseball or its clubs.