Matzek sees dramatic improvement in spotless start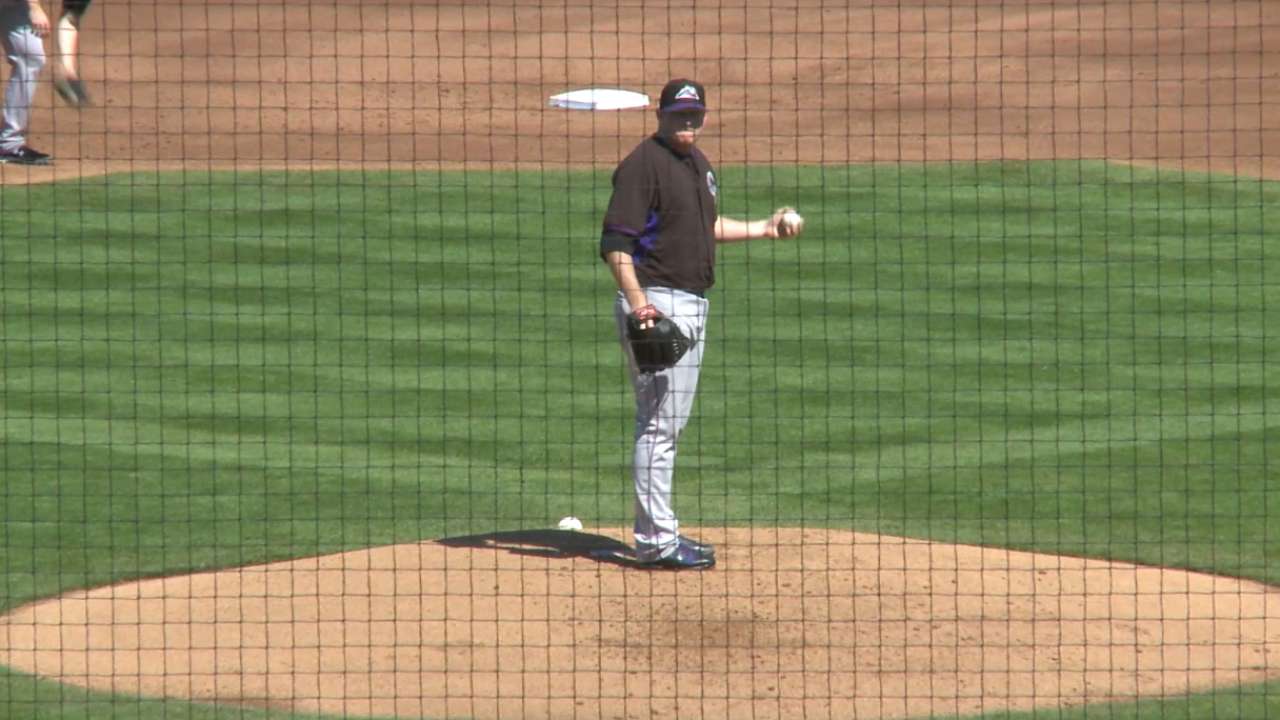 SCOTTSDALE, Ariz. -- Tyler Matzek said he could sense it immediately that he was rushing his delivery in his first Cactus League outing, which resulted in four runs on five hits in 1 2/3 innings. So when he took the mound for the Rockies on Friday, he experienced a dramatic improvement.
"It felt a lot better," Matzek said. "The last five days or four days, I just worked on staying back and it felt good out there."
The left-hander, a rotation hopeful, struggled in the first inning of his outing earlier this week. He faced the minimum in the first on Friday, striking out two White Sox hitters.
"I just threw a lot of fastballs and focused on staying on the backside of the rubber," Matzek said. "It's still just early [to be throwing off-speed pitches]. It'll come along, but that wasn't the thing I was working on today. Today I was just working on staying over the rubber and pounding the zone."
The lefty threw 37 pitches, saying he could throw a few more but "there's no point in red-lining it in the second outing of Spring Training." He allowed two baserunners in the second -- an infield single and a walk -- but was able to escape the jam. He retired the side in order in the third.
Matzek, who made his Major League debut in June of last year, is one of a handful of starters vying for a spot in the back end of Colorado's rotation. He went 6-11 with a 4.05 ERA in 117 2/3 innings last season.
Joey Nowak is a reporter for MLB.com. Follow him on Twitter at @joeynowak. This story was not subject to the approval of Major League Baseball or its clubs.