German pilot gives Coulombe a shot at Dodgers roster
Bullpen hopeful recalls how grandfather was spared in WWII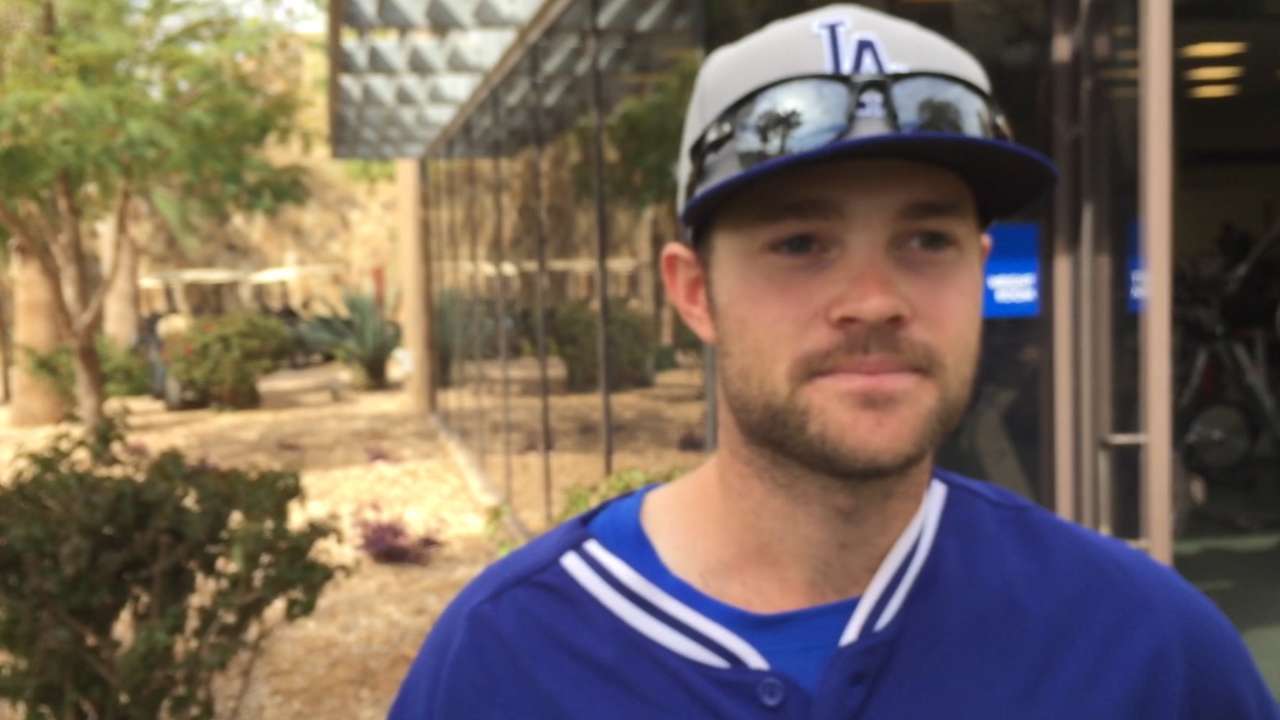 GLENDALE, Ariz. -- If lefty reliever Daniel Coulombe goes on to fame and fortune with the Dodgers, they'll have the German Luftwaffe to thank.
There aren't many World War II angles in the game of baseball these days, but Coulombe has one to tell. He is the grandson of the late Bertrand "Frenchy" Coulombe, then a staff sergeant and flight engineer on a B-17 crippled by enemy gunfire during a raid over Berlin and struggling to return to an Allied airbase in England.
Mid-flight, a German fighter came up from behind. But instead of shooting down the distressed B-17, the German aircraft disengaged and allowed the Americans to safely escape.
Forty years later, through a newspaper advertisement, the two opposing pilots met. The incredible story was documented in an Amazon best-selling book -- "A Higher Call," by Adam Makos -- that is being made into a movie.
And Daniel Coulombe knows one thing for sure if German ace Franz Stigler had taken out the sitting-duck American B-17.
"I wouldn't be here," said Coulombe, who has thrown two scoreless innings this spring. "If the pilot had followed orders, my grandfather would have died. It's crazy to think."
But here is Coulombe -- off the radar, so to speak. The 25-year-old had an amazing 2014, racing all the way from Class A Rancho Cucamonga to Dodger Stadium, making five Major League appearances during the stretch run, and is now competing to be the second lefty in the bullpen alongside J.P. Howell.
That's a long ways from a year ago, when he was returned to Class A Rancho Cucamonga out of Minor League camp. Coulombe said he spent that spring trying to comply with every instructor's suggestions on improving his game.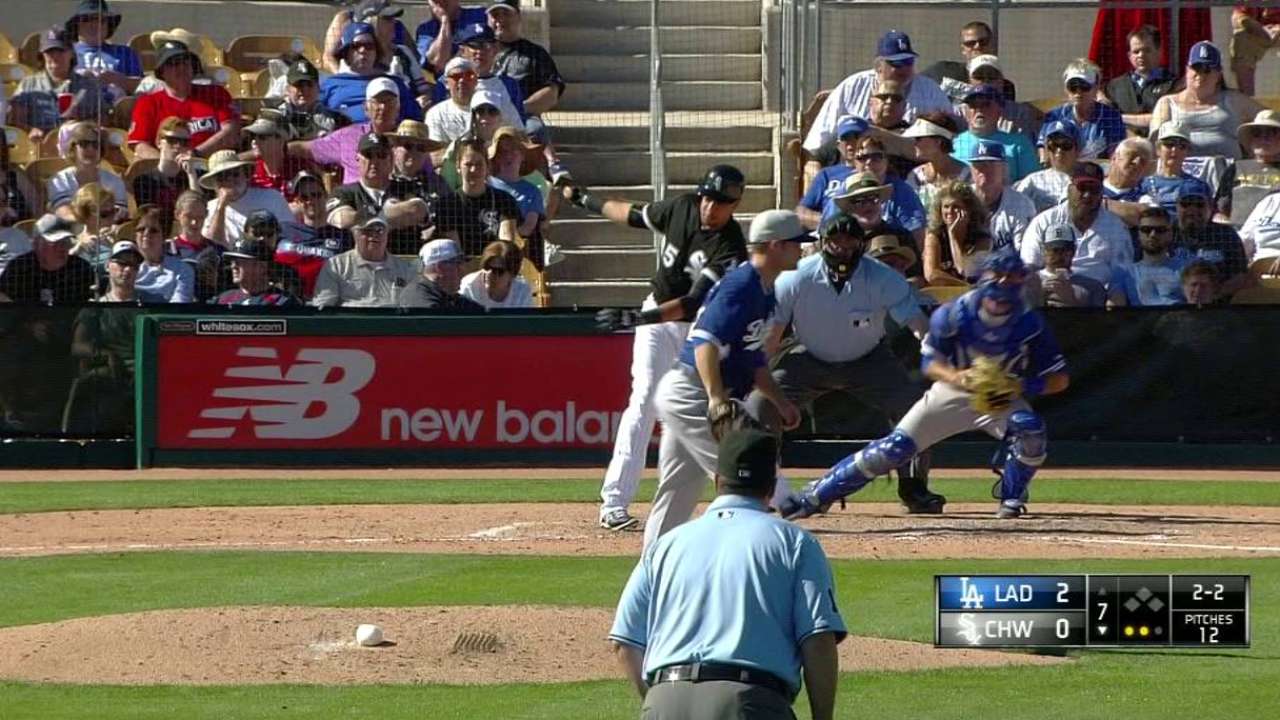 But once at Rancho Cucamonga, pitching coach Matt Herges told Coulombe to just be himself. He went back to his basic mechanics. Using Clayton Kershaw as an inspiration, he started playing catch with a purpose, like Kershaw. He incorporated a slider into his repertoire, like Kershaw.
"I'm nothing like Clayton Kershaw," the 5-foot-10, 185-pound Coulombe said. "But we throw the same pitches and I watched how he prepared, how he played catch, how he got on top of the ball with his release. It really helped me a lot. He's an impressive guy to be around. The best pitcher in the game. I remember a pitching coach in school told me to find a guy who pitches the way you pitch and study him. There's nobody better than Clayton."
Like Kershaw, Coulombe enjoyed rapid success when he started throwing a slider late last season, with help from Double-A Chattanooga pitching coach Scott Radinsky.
"I was terrified the first time I threw it, but it was a swing and a miss," Coulombe said. "That was with just two weeks left in the season. But I used it when I got called up, threw it to Buster Posey and Pablo Sandoval and they both popped it up to the same place."
A graduate of Texas Tech after stops at USC and South Mountain Community College, Coulombe was drafted in the 20th round in 2012 after recovering from Tommy John surgery.
"I'm really blessed to be here," he said. "This time last year, if somebody said I'd have already pitched in the big leagues … you can't imagine going from that to this."
Ken Gurnick is a reporter for MLB.com. This story was not subject to the approval of Major League Baseball or its clubs.