Minor Leaguer Kurcz opening Braves' eyes
Pitcher looks impressive in Grapefruit League appearances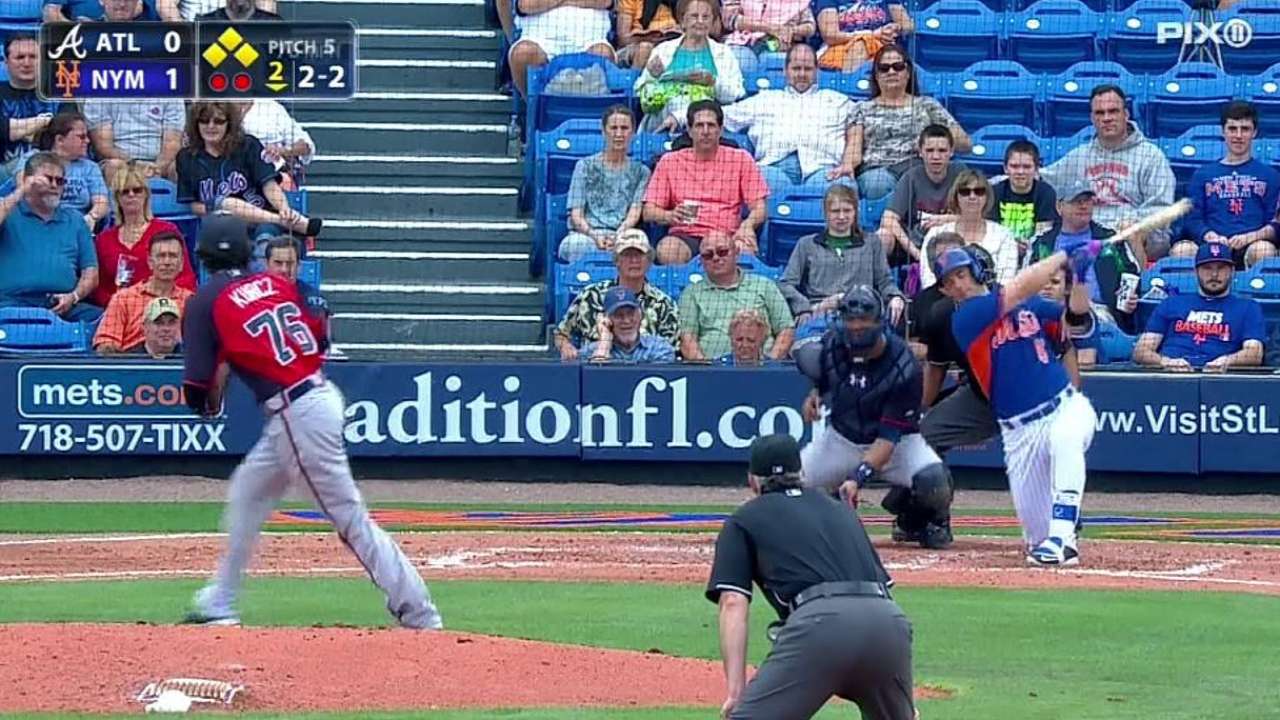 LAKE BUENA VISTA, Fla. -- When Mike Foltynewicz reached his pitch limit with the bases loaded and two outs in the second inning of last weekend's game against the Mets in Port St. Lucie, Braves manager Fredi Gonzalez called Aaron Kurcz out of the bullpen.
Because Kurcz had been in Minor League camp and was simply being used as an extra pitcher for the contest, Gonzalez did not have any clue what he looked like. Really all he knew was that this was the pitcher the Red Sox had provided in exchange for Anthony Varvaro this winter.
But Gonzalez got a good feeling when he handed the baseball to the 5-foot-10, 170-pound right-hander.
"I came in the dugout and told [pitching coach] Roger McDowell, 'I don't know what's going to happen, but I like the look in his eyes.'"
Kurcz, who has never pitched above the Double-A level, showed no fear as he escaped that bases-loaded threat by striking out David Wright. The 24-year-old right-hander then made another strong impression when he entered Wednesday's game against the Cardinals with two runners on base and promptly struck out Randal Grichuk.
"It's not only that he struck them out," Gonzalez said. "The stuff coming out of his hand was pretty darn good. He's been impressive."
Kurcz was impressive enough that the Braves brought him over from Minor League camp again Friday and gave him a chance to pitch a complete inning. The young reliever retired the first two batters he faced, but he ended up allowing a pair of runs after Cedric Hunter lost a ball in the sun and helplessly watched it fall in shallow center field.
Mark Bowman is a reporter for MLB.com. This story was not subject to the approval of Major League Baseball or its clubs.