Latos impressive in scoreless spring debut
South Florida native excited to be back home, expected to play important role for Marlins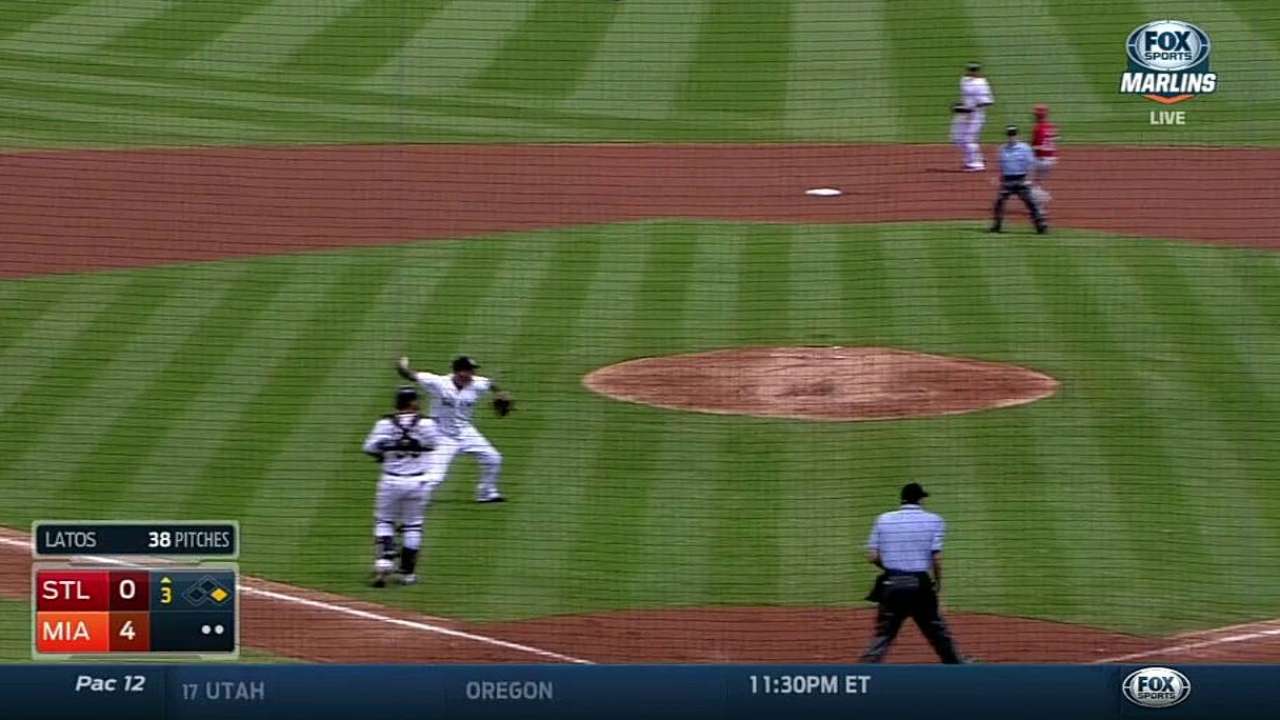 JUPITER, Fla. -- He wasn't perfect, except in the one stat that means the most to any pitcher and manager.
Mat Latos took the mound wearing a Marlins uniform for the first time in a Major League game Friday afternoon and allowed no runs in a three-inning stint that can be described as nothing but positive for a team that is hoping the right-hander will play a key role in its starting rotation this season.
Latos, acquired from the Reds in an offseason trade, had not pitched in a Spring Training game before Friday against the Cardinals, as the Marlins were cautious not to rush him in his recovery from a stem-cell procedure on his pitching elbow last October. The 27-year-old followed a two-inning simulated game on Monday with a Grapefruit League debut in which he yielded two hits and two walks with two strikeouts in the Marlins' 6-3 win. He threw 39 pitches, 22 for strikes.
Double plays in the first and second innings and a perfect throw from left fielder Ichiro Suzuki to nail the Cardinals' Mark Reynolds at the plate enabled Latos to keep St. Louis scoreless despite runners on base each inning.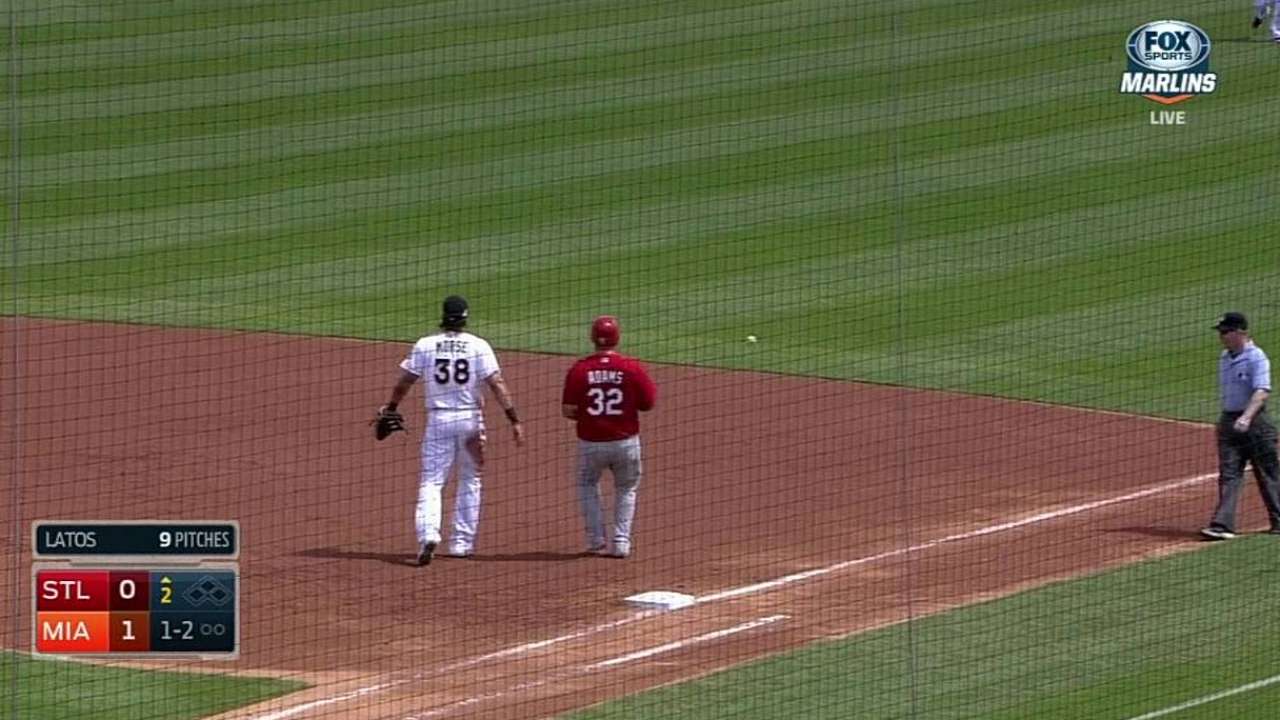 Latos grew up and attended high school in South Florida, and said that he was excited when he learned he was returning home after three years in Cincinnati, where he had a 33-16 record and 3.31 ERA. Marlins manager Mike Redmond had nothing but a positive reaction to the outing of Latos, who is expected to earn a spot near the top of the rotation.
"I thought he looked good," Redmond said. "He got his work in, fielded a bunt, I thought he looked fine. Threw some strikes and got some early contact."
There was some discrepancy as to the speed Latos was reaching on his fastball, but Latos and Redmond alike didn't seem concerned. The results, after all, are what counts in their mind at this point of Spring Training, particularly that zero next to runs on the pitching line.
"I look for that to get better as he gets more time out there and his arm strength [improves]," Redmond said of Latos' velocity. "I'm anticipating him pitching the way he has [in the past]. He could be huge for us. That's why we went out and traded for him. This guy's pitched in big games, he's won big games, he's won a lot of games, and that's the guy we need."
Steve Dorsey is a contributor to MLB.com. This story was not subject to the approval of Major League Baseball or its clubs.