Fister takes step forward in second spring outing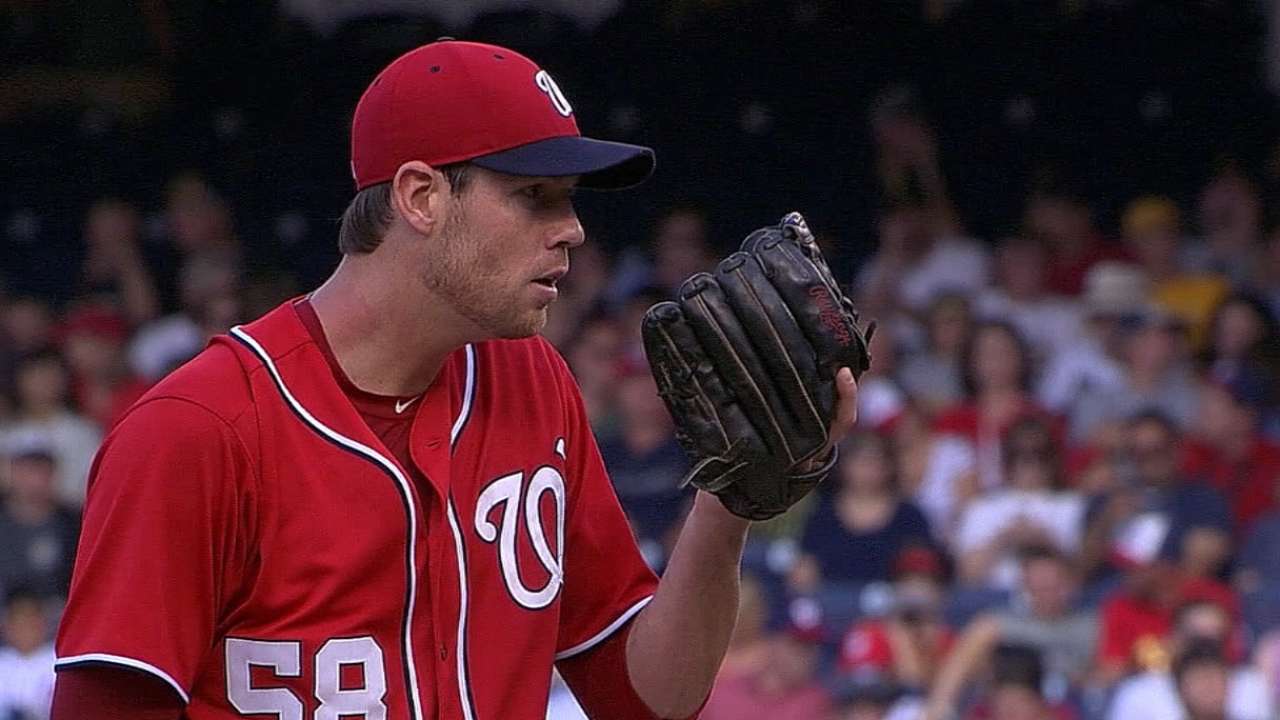 VIERA, Fla. -- Nationals right-hander Doug Fister turned in a solid outing in his second Grapefruit League appearance during Friday afternoon's 6-6 tie with the Astros. He allowed two runs (one earned) on four hits and struck out two in 2 1/3 innings.
"Heading in the right direction," Fister said. "Still a lot of fine-tuning that needs to be done, but it's nothing that I'm panicking over. I feel like I'm in a decent place right now, in the place we are in Spring Training. Still got a lot of time left."
Fister cruised through his first outing of the spring so quickly -- 19 pitches over two scoreless innings -- that manager Matt Williams offered him the chance to throw more pitches in the bullpen afterward, which Fister declined.
On Friday, Fister threw 52 pitches before Williams removed him from the game, not wanting the veteran to exceed roughly the 50-pitch mark, although Fister wanted to remain in the game.
At this point in the spring, Williams said it was more important for starters to work on sitting down between innings and coming back out to the mound.
"It was perfect today," Williams said. "It didn't end up the way he wanted it, for sure, but as far as work load goes, perfect."
Jamal Collier is a reporter for MLB.com. Follow him on Twitter at @jamalcollier. This story was not subject to the approval of Major League Baseball or its clubs.