Weeks easing into outfield transition with Mariners
Longtime second baseman with Brewers says biggest challenge is tracking flies near the wall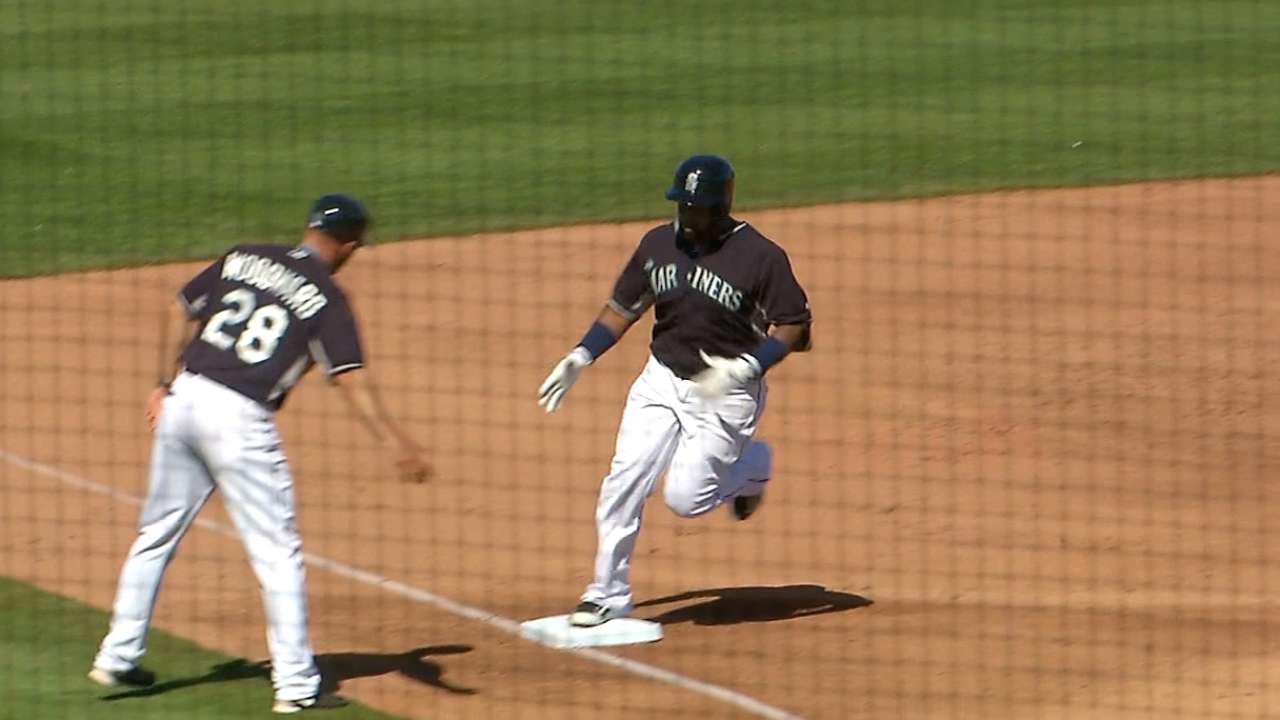 PEORIA, Ariz. -- New Mariners outfielder Rickie Weeks would have loved to play against his longtime Brewers teammates on Friday, but that Cactus League reunion was delayed when Weeks remained sidelined by a tender right hamstring.
Though Weeks is working out and says he's fine, manager Lloyd McClendon held the 32-year-old out of game action for a second straight day, though he is penciled in at designated hitter for Saturday's game against the D-backs in Scottsdale, Ariz.
After an 11-year career as a second baseman with the Brewers, Weeks has been transitioning to left field this spring and says the move has been going smoothly.
"I'm feeling a lot more comfortable," said Weeks, who is expected to split time with Dustin Ackley as a right-handed-hitting option. "The biggest thing is just that ball going back against the wall, trying to look down and then look back up and find the ball. That's probably the hardest thing right now. But I'm feeling more and more comfortable every time I go out there."
McClendon says Weeks appears to be making the move without problems.
"He's human. He's going to make mistakes like anyone else," McClendon said. "But this guy is a good athlete. He'll be fine out there."
Mariners outfield coach Andy Van Slyke likes his players to face difficult challenges in practice so they'll be able to handle any situation that gets thrown their way in a game. Weeks said the biggest help for him is just tracking balls in the air.
"They do a good job here," he said. "We get our work done obviously with fungo and off the machine, but we do a good job here with guys playing that day, we take live off the bat. And that's a good thing, just seeing somebody actually hitting the ball and mimicking game situations."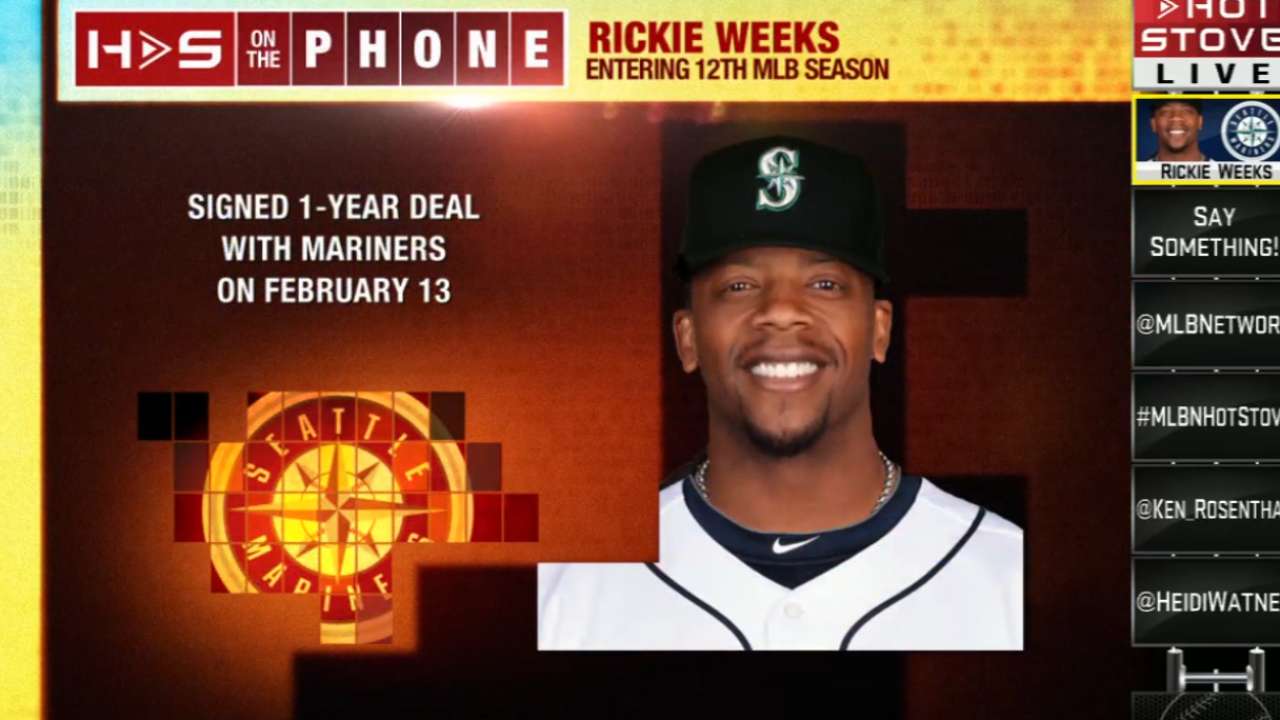 After 1,044 games running out to second base, Weeks said it felt a little odd running out to left field the first time. But that's behind him now, and while he'll still play some infield this season, he's thinking like an outfielder.
How is he handling that mental adjustment?
"You just do it," Weeks said. "This is your job. Just like my mom and dad, they go to work. They just do it. You don't think about it, you've just been doing it so long you just do it. That's how I see it."
Greg Johns is a reporter for MLB.com. Follow him on Twitter @GregJohnsMLB as well as his Mariners Musings blog. This story was not subject to the approval of Major League Baseball or its clubs.