Butler enjoys first reunion with former Royals 'mates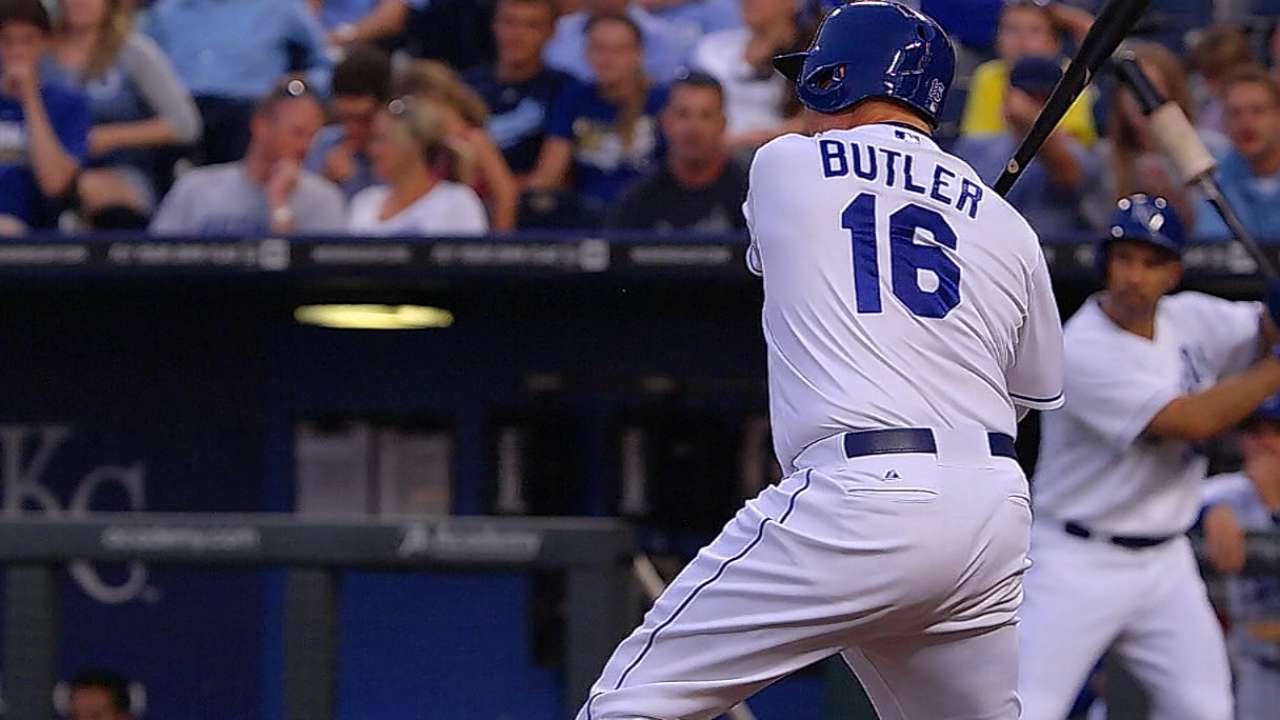 SURPRISE, Ariz. -- About an hour before the Royals started their game with the A's on Friday, former Royals slugger Billy Butler got off the A's bus and strolled straight over to the Royals' clubhouse.
Once inside, it was like Butler had never left.
Butler traded fist bumps and hugs with just about everyone in the clubhouse.
"You're still a Kansas City Royal!" yelped Royals outfielder Jarrod Dyson. "Get that man a uniform!"
And of course, there also were plenty of playful jabs and insults, which likely made Butler feel welcome again.
"I've spent a lot of time with these guys," Butler said. "You spend nine months a year together, you get close."
Butler, though, admitted as he left the clubhouse that this reunion won't be nearly as tough emotionally as the one he'll experience when the A's travel to Kansas City for a three-game series on April 17-19.
"Yeah, that's going to be hard," Butler said. "But I'm looking forward to it. It's my birthday [April 18], too."
Decked out in his A's road green, Butler smoked a two-run double in his first at-bat in the first inning Friday to give the A's an early 2-0 lead.
Jeffrey Flanagan is a reporter for MLB.com. Follow him on Twitter at @jflanagankc. This story was not subject to the approval of Major League Baseball or its clubs.