Archer pleased with progress of his changeup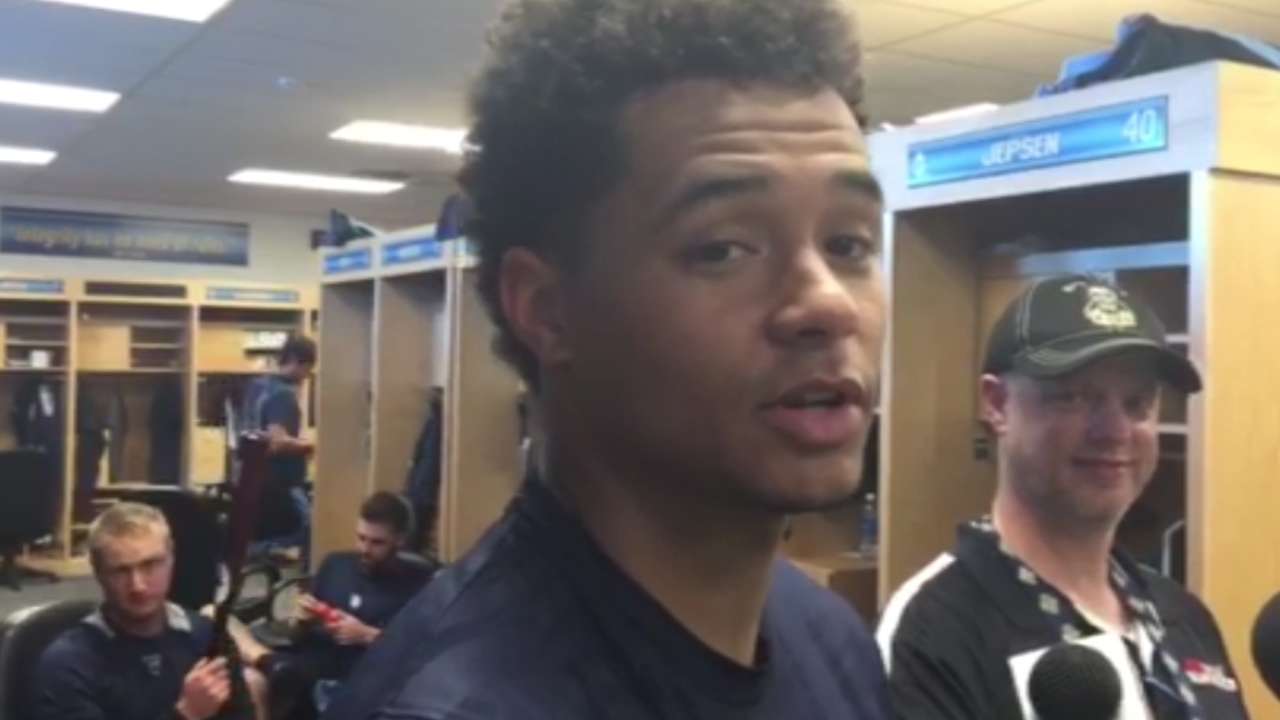 CLEARWATER, Fla. -- Chris Archer has been working on refining his changeup. It's been the focal point of the Rays right-hander's preparation this spring. For his second Grapefruit League start on Friday, though, he informed catcher Curt Casali he wanted to try a different approach.
"I told [him] before the game that I just wanted to pitch. I didn't want to work on this, I didn't want to work on that. I just wanted to go out there and pitch just like I would April through September," said Archer.
"Let's pick our spots to use everything. Let's not focus on, 'Let's get 10 changeups in today.' I threw a good amount. And I think it served its purpose," Archer explained.
And it didn't bother Archer, the Rays No. 2 starter, that one of the changeups he threw was hit by Ryan Howard for a two-run homer in the bottom of the fourth. That accounted for all the runs the Phillies needed to beat the Rays, 2-1, at Bright House Field.
"When you don't execute something that's 88 mph and you have a 30-home run, 100-RBIs guy, if you don't execute, it's going to get banged. And we have a lot of those guys in our division. ... [It was a] 0-0 changeup, couldn't-put-it-on-a-tee-any-better home run," Archer said.
"Even with the home run, I was very pleased. Because here's the thing. There's no way I'm going to let two pitches define my entire outing. I fell behind 1-0 and gave up a base hit to a good hitter [Chase Utley]. And I gave up a home run. There's no way I'm going to let three pitches define my outing by any means. And during the season I won't either."
He was also happy that he didn't let Howard's home run upset him and rebounded to get Phillies catcher Carlos Ruiz to pop up. "Giving up a home run can mess with you mentally. The fact that I came right back -- it went to 3-2 with Ruiz but I executed quality pitches. So I was happy with how it went down. Because there are times when I'm going to do that. It's about how you respond and I think I responded well," he said.
Archer threw 50 pitches, 35 of them for strikes.
"The front office and my teammates have challenged me to see how many strikes I can throw and to take that feedback into the season, which gives you confidence that you don't have to be so fine," he said. "Even with above average stuff we're human and we think we have to hit corners and throw a perfect slider that starts right in the middle and bounces right behind the plate, or whatever. Seeing that I don't have to do that is encouraging and something I'm going to be able to apply to the season."
Kevin Cash was impressed with what he saw in Archer's 3 1/3 innings.
"I thought he threw the ball really, really well," the Rays manager said. "Did a nice job with his times to the plate. Got a lot of ground balls. Howard cut into a ball, a changeup that was up. But he's a strong man. Because we hit some balls pretty good that way, too, and they didn't travel that far."
Paul Hagen is a reporter for MLB.com. This story was not subject to the approval of Major League Baseball or its clubs.