Landing Moncada a team win for Red Sox's front office
International scouts, general manager, Tiant all played part in blockbuster deal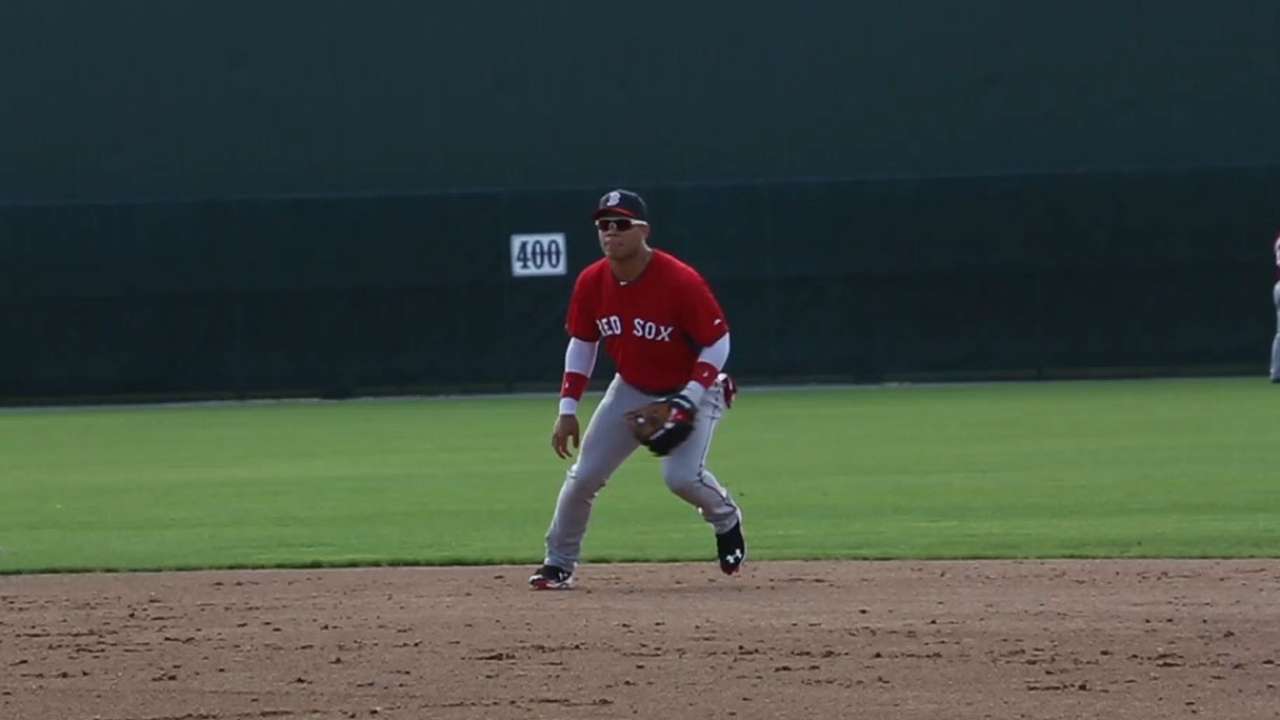 FORT MYERS, Fla. -- For the Red Sox, the signing of Yoan Moncada came down to far more than just making the top offer.
In actuality, it came down to years of thorough evaluation that made the club comfortable enough to give the exciting Cuban switch-hitter a record-smashing $31.5 million signing bonus.
It also came down to the club re-prioritizing scouting efforts in Cuba over the last few years.
And the final piece was the personal touch the Red Sox put into their courtship of Moncada, who also had several other teams offering him lucrative contracts.
On Friday, as the 19-year-old Moncada was unveiled to the media, it was a chance for Red Sox executives like director of international scouting Eddie Romero and senior vice president of player personnel Allard Baird to get their due for all the behind-the-scenes work it took to sign such a unique player.
And Cuban righty Luis Tiant, an ace for the Red Sox in the 1970s, also received thanks both from the club and from Moncada for his part in helping to make this union a reality.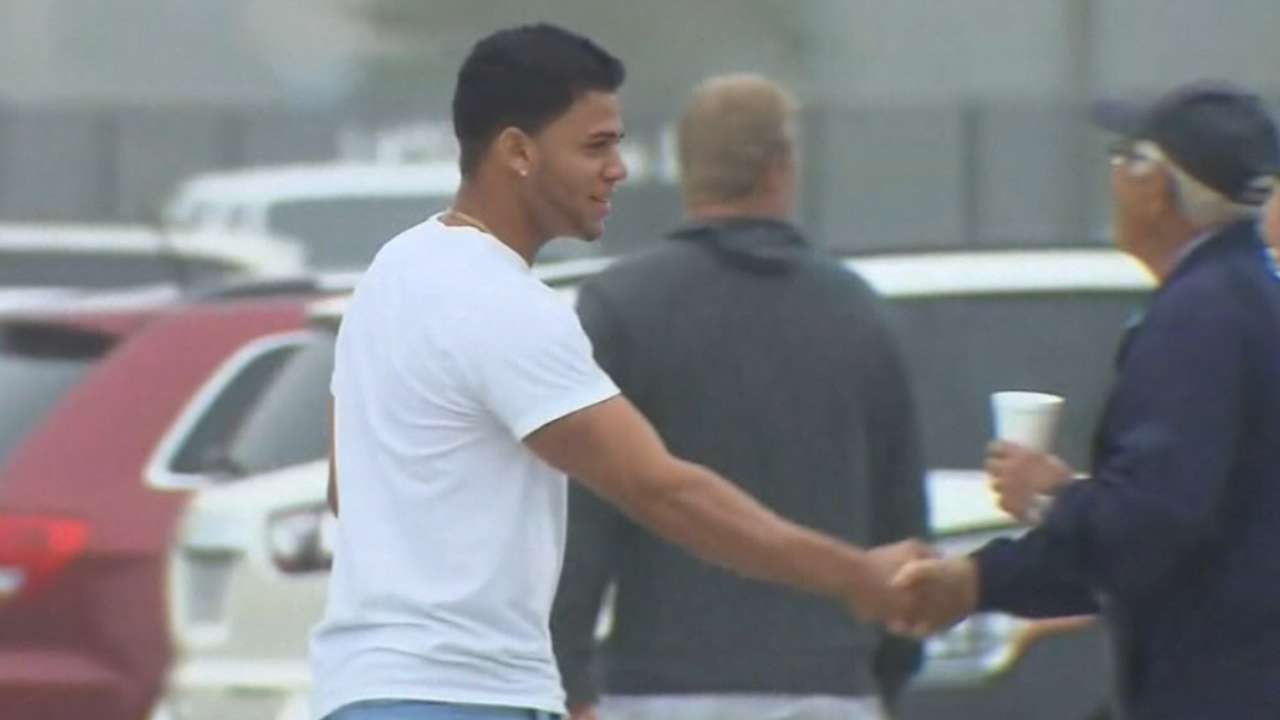 This was quite a collaborative effort for the Red Sox.
"Not myself, but we had international scouts as far back as 2010 see Yoan at international tournaments back in Mexico," said Romero. "The first time that I personally saw him was in the World Port Tournament in Amsterdam. That was the summer of 2013, and then later that year, I saw him in Taiwan. There was no doubt that the tools stood out, and there was an aggressiveness and an excitement to his game, and there was a lot of hype. Everybody knew that this was a very interesting player to follow going into the Cuban season that year."
As the likes of Aroldis Chapman, Yoenis Cespedes, Yasiel Puig and Jose Abreu made their way out of Cuba and into Major League All-Star Games, the Red Sox re-prioritized their efforts in Cuba.
"Eddie took over the international department three years ago. We wanted to further integrate the international amateur department into the rest of the scouting operation," said general manager Ben Cherington. "Eddie's done a great job doing that. Obviously his focus has mostly been the teenage international market, both Latin American and Asian. On top of that, a couple of years ago, I asked Allard Baird to kind of focus his efforts on the Asian and Cuban pro market, the sort of older class of players.
"He's spent a lot of time the last couple years on that, preparing us. It's really a combination of the work that Allard has done and Eddie has done."
Though Romero was the one who took part in the news conference, he cited the importance of Baird in improving the team's evaluation of Cuban players.
"Well, I think Allard Baird has kind of been at the forefront of that education process," said Romero. "We've gotten just so much more comfortable with the level of competition that the Serie Nacional is and trying to get a feel for how players adapt to American baseball [and] American strength and conditioning techniques.
"I think we've come quite a ways the last couple of years in learning the Cuban player, learning the Cuban market, and it's a market that we obviously can't ignore, because so many of those players are having success at the Major League level."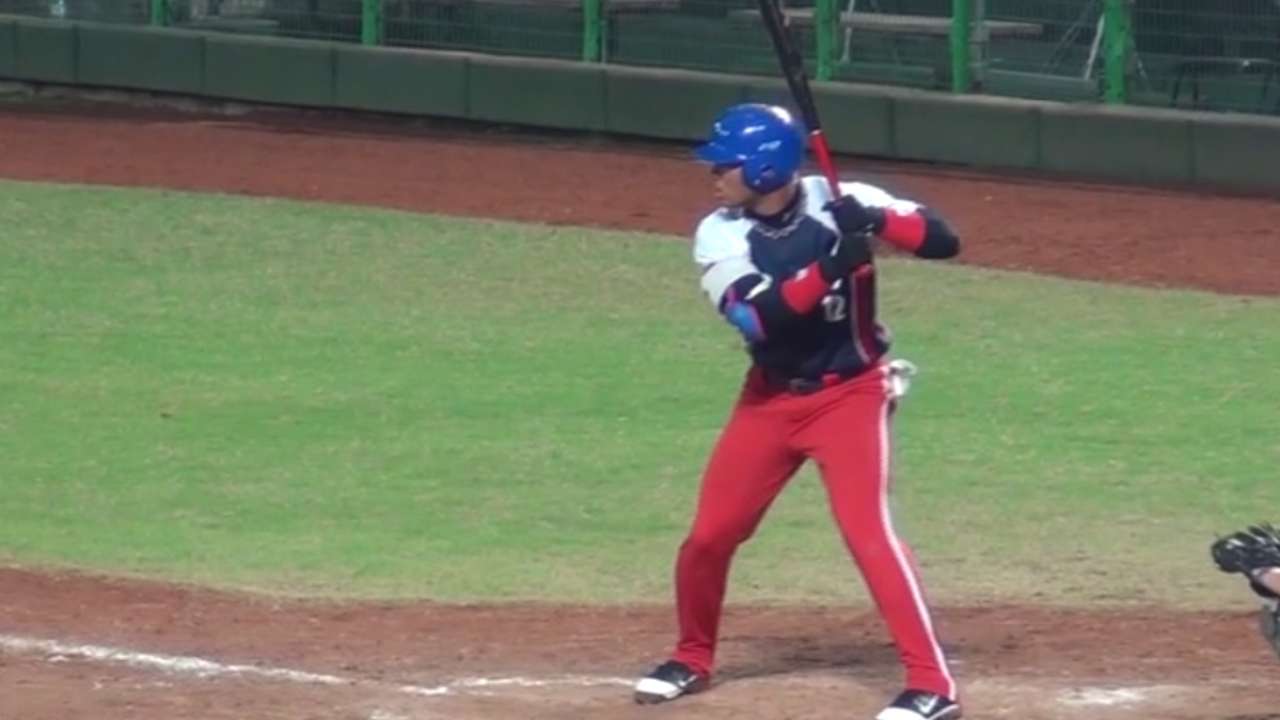 When it was time to make a final offer, the one Cherington would present to ownership, he felt that his club had been about as informed as humanly possible about the player it was trying to sign.
"Very satisfied with the process," said Cherington. "This involved a lot of evaluations from evaluators we trust -- seven off the top of my head who we had reports in from, and obviously very consistent, high-level scouting reports.
"We did performance analysis with what little performance we had to go off of in Cuba and international tournaments using what we know about that, relative to other players who have come out.
"It's a similar exercise to what we've done with other players, but obviously with a younger player, there's less performance when we did that. By the time we got through this winter, we obviously had a lot of background information on the kid. We had medical information. We don't feel like there was any question that we had that was not answered.
"That said, there is of course risk. That doesn't mean anything is a guarantee. But we felt very good about the information we had to be able to make a recommendation to ownership and ultimately go into a negotiation where we felt good about our recommendation, good about where we are and going in with eyes wide open."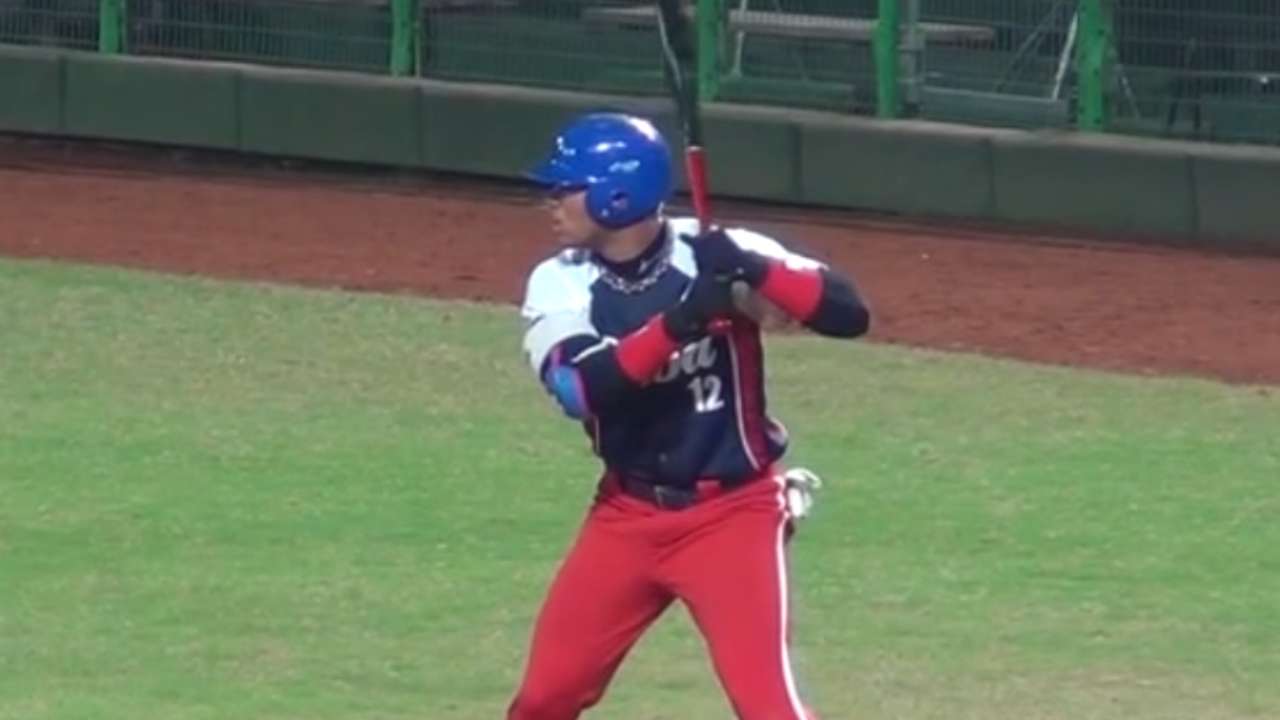 Along the way, Romero developed a strong relationship with David Hastings, Moncada's representative.
"It was tough deciding," said Moncada. "All the teams showed me a lot of attention. All the teams were very impressive in their presentations. At the end of the day, I appreciated the attention and the plan the Red Sox set out for me. Now I'm here, and I want to get to work."
And having El Tiante -- an icon to Cuban players -- to sell Moncada on all things Red Sox clearly didn't hurt.
"Once I got here, I appreciated the attention the Red Sox gave us at the private workout," said Moncada. "I want to thank Luis directly because he sat down with us and explained to us what playing in Boston was like for a player with a Cuban background. I appreciate his support with all of this. Now it's just about being with the Red Sox and trying to help this team win a World Series in the future."
Ian Browne is a reporter for MLB.com. This story was not subject to the approval of Major League Baseball or its clubs.