Royals continuing to stretch out Finnegan
Rookie left-hander may begin season as Triple-A starter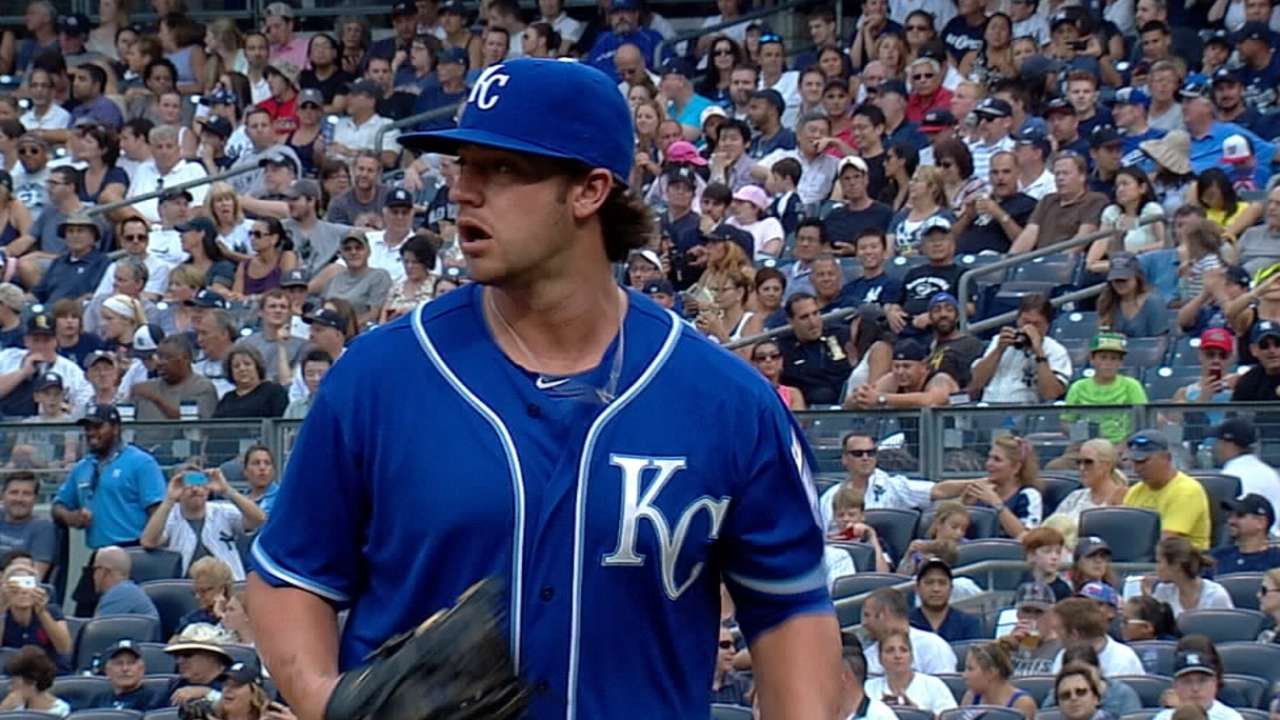 SURPRISE, Ariz. -- The Royals are continuing on the same plan they mapped out for rookie left-hander Brandon Finnegan before camp even started.
And that means Finnegan may be stretched out to three innings of relief work within the week in the event they want to option him to Triple-A Omaha as a starter instead of carrying him on the Royals' 25-man roster when the season opens in April.
"It has been the plan all along," manager Ned Yost said. "Nothing's changed."
But the loss of left-hander Tim Collins, out for the season after undergoing Tommy John surgery, at least has stepped up the internal debate about what to do with Finnegan.
The case can be made that Finnegan is one of the team's best bullpen options after his performance last September and in parts of October. But, Finnegan, a first-round pick last June, was drafted as a starter, and the debate within the Royals' organization rages on regarding what is best for the team and what is best for his development.
Yost has cautioned that just because the Royals may stretch out Finnegan soon, it doesn't mean they couldn't transition him back to short relief at a moment's notice.
"We want to extend him out to a point that if we want to continue extending him, we can," Yost said. "Or we can back him back down. It's harder to extend a guy out than back him down."
Veteran left-hander Franklin Morales has had a solid spring with four scoreless innings and seems a safe bet to make the roster.
"I've liked what I've seen from him," Yost said. "He's a veteran guy who throws strikes."
Asked if he might carry two left-handed relievers such as Finnegan and Morales, Yost said, "I'll carry five left-handers if they're the best [for the bullpen]."
Jeffrey Flanagan is a reporter for MLB.com. Follow him on Twitter at @jflanagankc. This story was not subject to the approval of Major League Baseball or its clubs.